December 2010 images at Bates
Click on thumbnails, above, to view the slide show.
Featured image of the month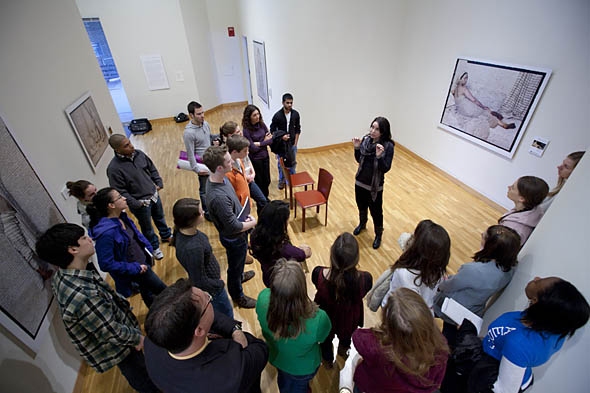 Photographer Lalla Essaydia, whose exhibition "Les Femmes du Maroc" is on display at the Bates College Museum of Art, speaks with students in Associate Professor of French Kirk Read's class French 205 ("Oral French") during a visit to the Museum.
Leave a Reply
This is a forum for sharing your thoughts about the preceding post with the public. If you have a question for the author, please email the Bates Communications Office at communications@bates.edu.