Bates Dance Festival announces details of 2011 training programs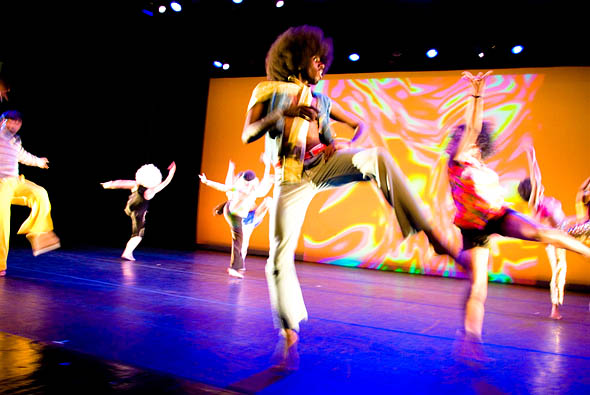 In the first preview of the 2011 season, the Bates Dance Festival announces its 29th summer of workshops and public events, taking place July 4 through Aug. 13 on the Bates College campus.
The six-week festival will host creative residencies, workshops and performances by Camille A. Brown & Dancers, Nicholas Leichter Dance, Zoe | Juniper and David Dorfman Dance. Complementing the roster will be emerging choreographers and visiting artists from Africa and Asia who will develop and share new work with the dance festival community.
The festival offers two intensive three-week training programs. The Young Dancers Workshop is for pre-professional dancers ages 14-18, and the Professional Training Program is for dancers, choreographers and educators 18 and up. Both programs offer a wide range of dance and movement classes including modern, ballet, jazz, Mideast fusion, repertory, improvisation and yoga as well as computer-mediated composition, the business of dance and the "teacher's toolkit."
The acclaimed faculty of master artists includes members of the companies in residence as well as Andre Tyson, former dancer with Alvin Ailey American Dance Theater; contact improviser Nancy Stark Smith; Sara Pearson and Patrik Widrig; Onye Ozuzu; JoAnna Mendl Shaw; and Lisa Race, among others.
All told, the festival comprises classes, performances, panel discussions, films and lectures by more than 30 internationally recognized dance artists from across the United States and abroad.
For more information about faculty, courses and program enrollment, visit the festival website.
Founded in 1982 at Bates College, the Bates Dance Festival brings together an international community of contemporary dance choreographers, performers, educators and students in a cooperative community to study, perform and create new work.
The festival serves as an annual destination for artists, students and audiences to engage in a full range of dance activities and performances that foster a creative exchange of ideas, encourage exploration of new ground and provide the opportunity to experience a wide spectrum of dance/movement disciplines.
View Comments