Bates, Colby and Bowdoin museum directors respond to removal of 'Maine Labor Mural Cycle'
Bates College Museum of Art Director Dan Mills joins his counterparts at Bowdoin and Colby colleges in protest against the removal of the Maine Labor Mural Cycle.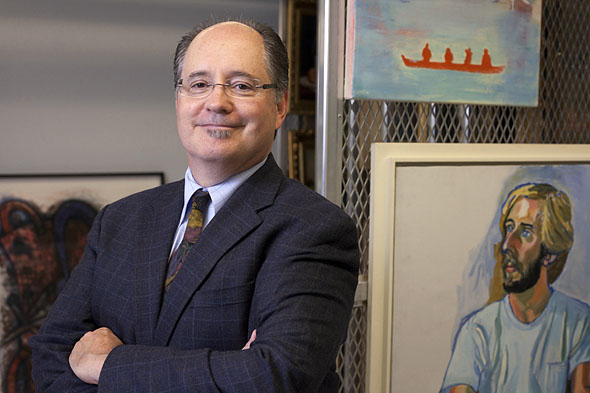 In a statement issued April 4, Mills, Bowdoin's Kevin Salatino and Colby's Sharon Corwin write that the removal of the mural from the state Department of Labor office raises serious issues including "censorship, historical revisionism, and artists' rights."
---
---
In a related development, the Portland Museum of Art hosts a
public forum
on the mural removal. Co-sponsored by the three college museums and the Maine College of Art,
Whose Art Is It?
offers an opportunity to discuss the mural controversy and public art ownership at noon Friday, April 8.
View Comments