We have a winner in the 'Great Bates vs. Bowdoin Football Homecoming Fantasy Pool'
Jane Finn-Foley '04 got seven out of nine questions right to win the Great Bates vs. Bowdoin Football Homecoming Fantasy Pool with 38 points.
The contest posed nine questions about the annual Bates-Bowdoin football game, with points awarded for each correct answer.
Finn-Foley correctly guessed the game winner (Bates, worth 20 points); coin toss (Bowdoin: 2 points); score (17-10: 5 points); President Clayton's attendance (yes: 2 points); field goal (yes: 2 points); safety (no: 5 points); and punt/kick returned for a touchdown (no: 2 points).
She only missed two questions. At game time, 17 dogs were visible from the top of the Garcelon Field press box, and Finn-Foley guessed 13 canines. And she guessed a bit too low on the game-time temperature (54 degrees) when it was a balmy 62.
Correct on the dog count correct were Web Harrison, Bates '63; Brewster Burns, Colby '84; and Scott Steinberg, Bates '86. Getting the temperature correct was Bob Wesson P'14.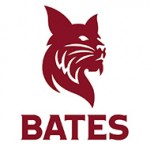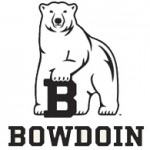 ---
Leave a Reply
This is a forum for sharing your thoughts about the preceding post with the public. If you have a question for the author, please email the Bates Communications Office at communications@bates.edu.