Posts by Doug Hubley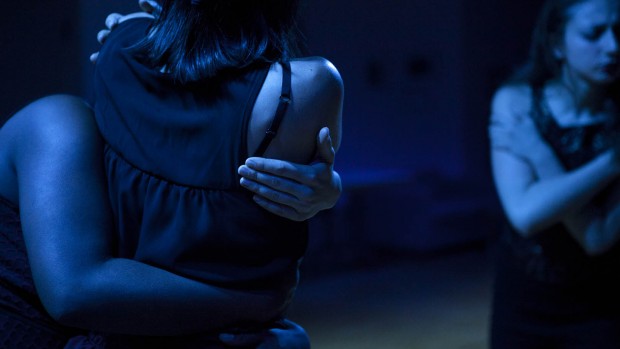 "What I was doing to create a dance stemmed from fieldwork that was anthropological and choreographic," says Colleen Fitzgerald '14, who choreographed "Intricate Glances Will Meet Here."
---
Published on
Description

December 6, 2013
2:36 pm

"What I was doing to create a dance stemmed from fieldwork that was anthropological and choreographic," says Colleen Fitzgerald '14, who choreographed "Intricate Glances Will Meet Here."

November 18, 2013
9:17 am

What does "space" mean to a neuroscientist?

November 11, 2013
10:27 am

At Bates, a college that prepares students for global citizenship, training as an actor is highly valuable, says Brooke O'Harra, assistant professor of theater. Students of acting "have to start to understand how they exist in the world, how they function in relation to others."

November 4, 2013
9:37 am

"Being in the classroom is something I always find immediately rewarding," says Bates physicist Travis Gould. "I feel like I'm making a difference for somebody."

October 28, 2013
9:23 am

"I'm interested in the cultural place of the movies, and how they help us think about social identities," says Jonathan Cavallero, assistant professor of rhetoric.

October 21, 2013
4:28 pm

To some people, says historian Lydia Barnett, Hurricane Sandy signified something more than merely physical phenomena.

October 17, 2013
4:14 pm

Hello from Bates! Here's a list of public events at the college for the period Oct. 21–Nov. 21, 2013. The…

October 8, 2013
2:01 pm

Celebrating the introduction of its Latin American studies program, Bates presents a festival of independent films set in Latin America Oct. 11-13.

October 4, 2013
3:18 pm

Hello from Bates! Here's an updated listing of public events at the college for the period Oct. 10–31, 2013.

September 19, 2013
11:41 am

Using advanced statistical techniques, researchers at Bates and the University of Pittsburgh have developed an approach to systematically describing smells.