Posts by Doug Hubley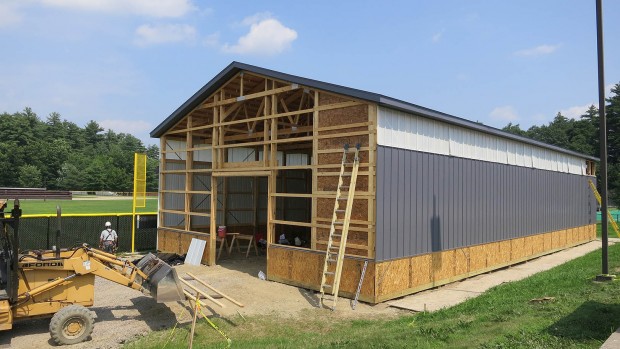 Another construction project completed this summer has attracted its own share of…
---
Published on
Description

August 13, 2014
3:33 pm

Another construction project completed this summer has attracted its own share of attention: an enclosed wood-framed batting facility that should…

August 13, 2014
3:13 pm

The Office of Intercultural Education will soon occupy space in Chase Hall with an entrance almost directly across from its…

August 13, 2014
2:54 pm

It was impressive, to say the least, as a Volvo power shovel knocked down four wooden houses at Bates the…

July 23, 2014
3:38 pm

Thanks to funding from a partnership of institutions in Maine, Bates will receive more than $459,000 this year to support biomedical research.

July 15, 2014
3:47 pm

Note this date: July 28 is the target date for the Campus Avenue Project construction fence to rise and for buildings, trees and other current features to start coming down.

July 14, 2014
4:04 pm

Todd Kahan, a psychology professor who studies how people process visual information, has received a major award that will allow him to explore how cultural differences affect those processes.

July 2, 2014
2:11 pm

Campus Construction Update, July 2, 2014: Canham House has just been refurbished as the new home for the Career Development Center at Bates College.

June 16, 2014
3:11 pm

This is a list of public concerts and art exhibitions at Bates College for July and August 2014.

June 2, 2014
2:50 pm

An architect's presentation gives details and, more important, preliminary visuals of two new residence halls on Campus Avenue, part of the college's Campus Life Project.

May 25, 2014
4:00 pm

If you were born in the U.S. before 1965, author Isabel Wilkerson told the Class of 2014 at Commencement, you were not born into a democracy.