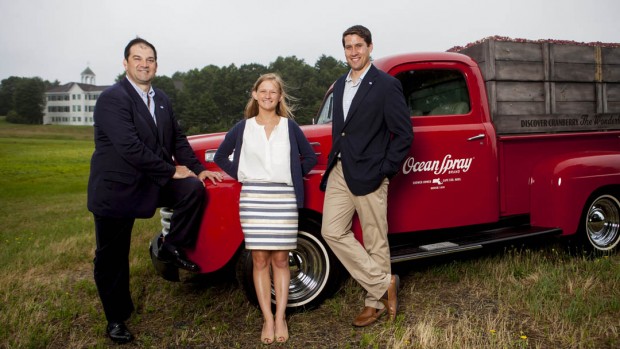 From Seattle, Wash., to New York City's Times Square, Bates students are participating in myriad off-campus experiences. The home front, of course, continues to percolate with scientific research, modern dance and extensive demolition…
Published on
Description

---

October 17, 2013
12:00 pm

Hillary Throckmorton '15 marshals community participation in the CBB Dempsey Challenge to secure a Bates victory.

September 5, 2013
2:59 pm

Manal Alsharif, an advocate for women's rights in Saudi Arabia, launches a series of events at Bates exploring human diversity on Sept. 18.

August 28, 2013
1:41 pm

A redesigned website for Bobcat athletics, featuring a new content management system, gets its first game-day workout Tuesday night when…

August 23, 2013
9:22 am

ESPNW features the story of Kaitlyn McElroy '07, a former Nordic skier at Bates College, who is competing at the…

July 29, 2013
2:47 pm

Profiled in his hometown Atlanta newspaper, NCAA shot put champion David Pless '13 is described as a "consummate gift" by…

July 12, 2013
1:38 pm

Videographer Mike Bradley captures the camaraderie and competitive fire of these "Bobcats With Pride."

July 11, 2013
2:58 pm

Misty Hyman boasts not only an Olympic gold medal, but an amazing and inspirational story to go with it. Hyman…

June 27, 2013
4:42 pm

Cullen begins her coaching career at Dickinson College as an assistant with the cross country and track programs.

June 27, 2013
10:49 am

Woods tells Fiddler that a big part of her job is to help her skiers meet the rigorous dual challenge of Bates-caliber academics and Division I-caliber skiing competition.

May 6, 2013
3:23 pm

At the May 4 event, a panel of alumni shared how students can leverage their athletics experience for career success.