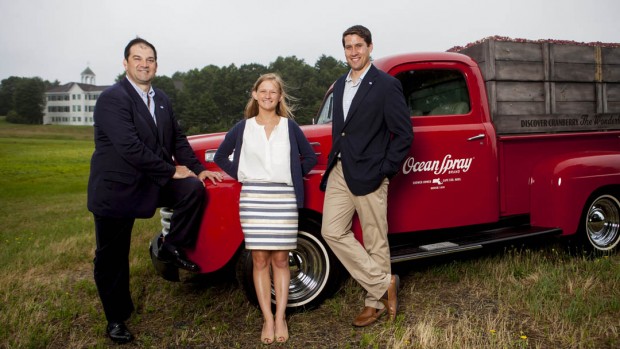 From Seattle, Wash., to New York City's Times Square, Bates students are participating in myriad off-campus experiences. The home front, of course, continues to percolate with scientific research, modern dance and extensive demolition…
Published on
Description

---

August 28, 2013
10:35 am

Megan Lubetkin '16 raised not only produce and livestock, but awareness of programs such as food shares for families in need and cooking classes for at-risk and refugee youth.

August 27, 2013
2:11 pm

Gabe Clark '02 is front and center in a Bangor Daily News story about Maine's chance to expand sales of grass-fed beef.

August 23, 2013
2:03 pm

https://vimeo.com/72978484Cody Tracey '15 of Baltimore received a 2013 Harward Summer Student Fellowship to work at the Boston-based Jane Doe Inc.,…

August 20, 2013
2:33 pm

A collaboration between Bates and the Auburn Water District is enabling authorities to better monitor conditions in the lake that supplies drinking water to the Twin Cities.

August 7, 2013
5:12 pm

Bruce Bourque, senior lecturer in anthropology at Bates and curator of archaeology at the Maine History Museum, talks about his…

July 25, 2013
2:45 pm

The Harward Center for Community Partnerships helps build the capacity of new and returning students, faculty and staff to enact…

June 21, 2013
12:46 pm

Bonner Leader Kim Sullivan '13 discusses her commitment to the City of Lewiston and the Tree Street Youth Center, an…

June 10, 2013
4:09 pm

The seventh annual Bates College Harward Center for Community Partnerships Awards recognized 18 individuals and organizations on May 8.

May 31, 2013
1:18 pm

Bates' popular "Clean Sweep" sale returns for the 13th year on Saturday, June 15.

May 23, 2013
9:48 am

Ray is asked, "If you were a student, what project through the Harward Center makes you think, 'I'd be all over that'"?