Archives for "BatesNews"
BatesNews is the monthly e-newsletter of the college, going to more than 4,000 subscribers.
---
Wednesday
May 14, 2014 8:00 am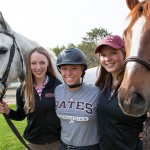 "For both of them to place in the top 10 at Nationals is an amazing accomplishment," says coach Ginger Klingenstein-Albert.
Wednesday
May 14, 2014 1:54 am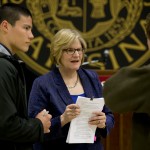 The rare all-student meeting begins a campus conversation about alcohol use and the threat it poses to the health and safety of students and neighbors.
Tuesday
May 13, 2014 2:42 pm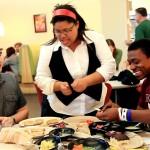 Seven students create dishes from their own recipes, with the "theme ingredient" being food available in Commons.
Wednesday
May 7, 2014 11:00 pm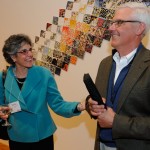 In a public show of support, the Stangle family joins the multimillion dollar Catalyst Fund effort supporting the college's strategic initiatives.
Wednesday
May 7, 2014 10:30 pm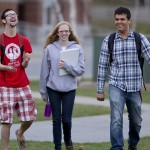 We have a new friend here on campus: Spring!
Wednesday
May 7, 2014 10:00 pm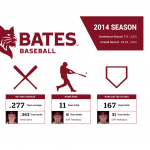 Bates plays its first-round game today at 3 p.m. vs. Wesleyan University on the campus of Babson College in Babson Park, Mass.
Friday
May 2, 2014 12:00 pm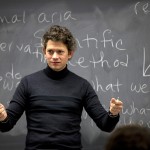 A day with Thomas Goetz '90, an author and entrepreneur who has scrutinized humanity's dance with information technology since the early Internet Age.
Friday
May 2, 2014 9:00 am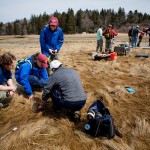 Geology faculty and students head to Bates-Morse Mountain to place measurement rods deep in the marsh.
Thursday
May 1, 2014 2:14 pm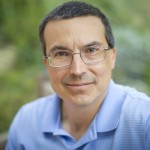 Perou's findings are "fundamentally reshaping the scientific understanding" of cancer, says The New York Times.
Thursday
May 1, 2014 11:58 am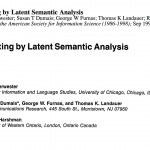 Dumais' contributions have touched how we find, use and make sense of information from our computers and the Internet.