Stories about "Bates basketball"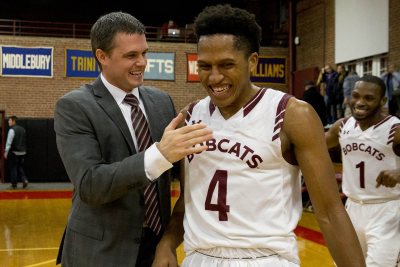 Friday, January 5, 2018 8:31 am
As Bates men's basketball begins NESCAC play tonight, get the inside scoop on how the Bobcats are replacing the great Delpeche twins on defense.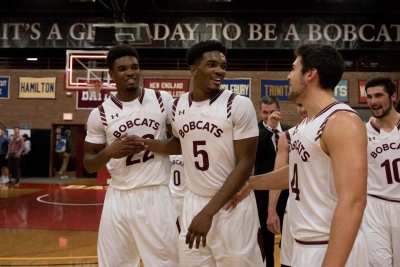 Friday, January 6, 2017 10:21 am
With Marcus Delpeche '17 and Malcolm Delpeche '17 leading the way, it might be time to double down on Bates men's basketball.
Wednesday, March 1, 2006 3:04 pm
Bates College head coach Joe Reilly was named Coach of the Year and juniors Zak Ray and Rob Stockwell each made the All-NESCAC Second Team for the second year in a row as postseason honors were announced for men's basketball Wednesday by the New England Small College Athletic Conference.