Stories about "evolution"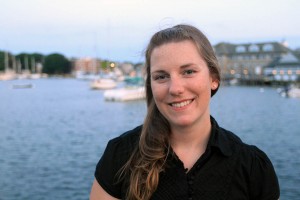 Wednesday, January 9, 2013 2:38 pm
In a sense, Bates biologist Larissa Williams studies the process of evolution as it happens.
Tuesday, September 16, 2008 1:50 pm
The year 2009 marks the 200th anniversary of the birth of naturalist Charles Darwin and the 150th publication anniversary of The Origin of Species, the book in which Darwin set forth the theory of evolution. During the 2008-09 academic year, Bates College and the Lewiston Public Library are commemorating these anniversaries with "Darwin at 200," a series of events illustrating the importance of Darwin's theory to our understanding of life on Earth and to human culture.