Stories about "swimming and diving"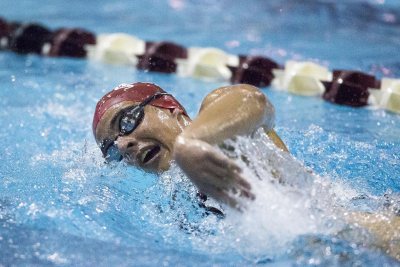 Friday, March 17, 2017 1:38 pm
An economics major and math minor from Marblehead, Mass., swimmer Sarah Daher '17 is a numbers person. But here's a number she never anticipated: 17.
Wednesday, March 20, 2002 4:04 pm
Senior diver Andrew Hastings is making a familiar trip this weekend when he competes in the NCAA Division III swimming and diving championships.
Thursday, January 24, 2002 3:11 pm
Midway through the winter season, six Bates College student-athletes have qualified for the NCAA championships. Three represent the swimming and diving teams and three come from the track and field teams.