Who We Are
The Bobcat Ventures pitch competition, and the training, coaching and mentoring leading up to it, is organized each year by a group of hard-working students dedicated to growing the entrepreneurial landscape at Bates. We work with alumni, faculty, and staff all year long to prepare a program that will help teams refine their idea, project or business, and pitch it successfully in the spring.
---
Bobcat Ventures 2022 Pitch Competition – April 2nd, 4-7 pm
We are excited to present the annual Bobcat Ventures Entrepreneurship Pitch Competition!
Come cheer on your peers as they pitch their business and social enterprise ideas and compete to win up to $15,000!
Please plan to join Bobcat Ventures and Purposeful Work
Saturday, April 2nd, 4-7 pm ET
Keck Classroom, Pettengill Hall 
(off-campus guests may join via Zoom Webinar – email bobcatventures AT bates DOT edu for more registration link)
You will have the chance to see student venture pitches with a wide variety of focus areas and potential impacts! Following the pitches, our judges will deliberate and announce this year's winners. This is a great opportunity to explore entrepreneurship and support members in our community!
The Line-Up:
4:00-4:10 – Welcome & Introductions
4:10-4:25 – Up Next Academy (Jacob Iwowo '23)
4:30-4:45 – Bunkies (J. Daniel Kim '22)
4:50-5:05 – Keymut (Sandia Taban '22)5:05-5:15 – Break
5:15-5:30 – Koreats (Kyung Phil Ko '22, Alexander Lee, Samuel Lee)
5:35-5:50 – College Guide (Ben Aguilar '22, Bob Ranalli)
5:55-6:10 – Stable (Justin Soh '22, Shaun Wong)
6:10-6:30 – Judges deliberate
6:30 – Judges present winners!
2021-22 Student Leaders:
Pierson Rambusch '22, J Daniel Kim '22 [fall semester], Kemunto Ongera '23, Christopher Euston '23, Jeff Gao '23
Past Leaders:
Matt Perejda '14 (founder), Creighton Foulkes '17, Mike Mulach '15, Michelle Pham '15, Phathu Rambau '17, Rokya Samake '15, Shanina van Gent '18, Ned Moreland '19, Cris Thompson '19, Julien Lewin '20, ElKhansaa Kaddioui '20, Kerrry Manuel '21, Andres Carranza '21
---
2022 Judges:
Chris Barbin '93, Founder & CEO, Tercera
Ben Schippers '04, CEO & Co-Founder, HappyFunCorp
Emma Sprague '10, Co-Founder & Director, Upswing Strategies
Alumni Mentors:
Pranav Ghai '93, Co-Founder & CEO, Calcbench, Inc.
Erin Lydon '92, Managing Director/GM, Poker Powher
Mbali Ndlovu '09, Founder, Lukafit
Michelle Pham '15, Senior Account Manager, Google & Talks@Google Global Program Manager
---
Past Years Judges
2021 Judges: Emma Sprague '10, Ben Schippers '04, Chris Barbin '93
2019 Judges: Emma Sprague '10, Ben Schippers '04, Chris Barbin '93
2018 Judges: Jennifer Guckel Porter '88, Chris Barbin '93, Ben Schippers '04
2017 Judges: Chris Barbin '93, Reid Christian '12, Tasnia Huque '12, Ben Schippers '04
2016 Judges: Dan Vannoni '05, Ross Brockman '11, Jack Keigwin '59
2016 Keynote Speaker: Graham Veysey '04
2015 Judges: Victor Otley '83, Patrick Jackson '11, Ross Brockman '11
2015 Keynote Speaker: Matt Perejda '14
---

---
Some of Our Past Winners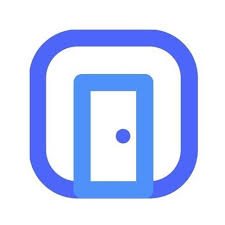 Nook Storage's peer-to-peer online marketplace offers the most affordable and convenient storage space. Nook Storage saves students money, monetizes auxiliary space for hosts, and brings together the communities of college towns. College students are all too familiar with the struggle of finding affordable and nearby spaces to store their belongings over the summer. Nook was launched by George Delana '19 to alleviate this struggle.
---
Herban Works is a social enterprise launched by Ali Rabideau '17 at Lewiston's Center for Wisdom's Women. Women at the Center grow herbs in downtown Lewiston and manufacture healing salves, teas, salted herbs and lavender eye pillows.
---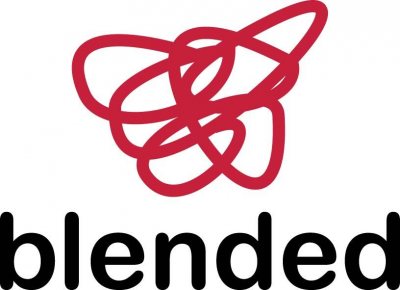 Blended, a mobile smoothie cart idea to serve the Bates community by combining healthiness with convenience. When Commons is closed before athletics or a long night in the library, Blended will be there to provide you with a healthy, hydrating, energy-boosting and delicious smoothie.
---
Green Line Productions is an aerial videography and photography production company based in Maine. Using drones with our own software, our company provides customized videography and photography services for private events as well as the real estate, construction, and tourism industries.
---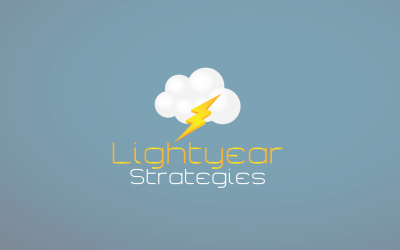 Lightyear Strategies is dedicated to simplifying the process of digital branding. We do so by creating cost effective, user friendly websites for our clients on platforms such as Squarespace, Weebly, and Shopify.
---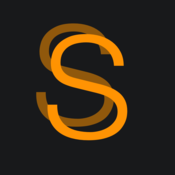 SpotShot is an iOS application used to create an overlay image from a video.
---
In The News
---
Contact Us