Tackling Voter Suppression through Entrepreneurship:
Robb Brown '92, Founder of Guard My Vote
"Election integrity is more critical than ever and we wanted to do something to help in a meaningful way."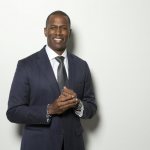 The 20-21 Bobcat Ventures season kicked off with speaker Robb Brown '92, founder of Guard My Vote, an anti-voter suppression app that just launched October 19th. The audience of Bates students and community members from across the country heard Robb's startup and launch story, his reason for becoming an entrepreneur, and how voters can help the app fight voter suppression. Click here for the event video.
Guard My Vote is a comprehensive mobile app for voting resources, including upcoming deadlines, ballot issues, polling place locations and surveys to review the voting experience.
Robb and his team created it in response to the negative social, political and racist climate in the U.S. in 2020 to empower all voters to walk up to their polling place, ballot drop box or mailbox with knowledge and confidence. See the full video here (limited to Bates community viewers; email bobcatventures AT bates DOT edu fmi).
Who We Are
The Bobcat Ventures pitch competition, and the training, coaching and mentoring leading up to it, is organized each year by a group of hard-working students dedicated to growing the entrepreneurial landscape at Bates. We work with alumni, faculty, and staff all year long to prepare a program that will help teams refine their idea, project or business, and pitch it successfully in the spring.
---
2020-21 Leaders:
Andres Carranza '21, Kerry Manuel '21, Pierson Rambusch '22
Past Leaders:
Matt Perejda '14 (founder), Creighton Foulkes '17, Mike Mulach '15, Michelle Pham '15, Phathu Rambau '17, Rokya Samake '15, Shanina van Gent '18, Ned Moreland '19, Cris Thompson '19, Julien Lewin '20, ElKhansaa Kaddioui '20
---
2020 Workshops
Spotlight on Entrepreneurship and Bobcat Ventures Launch, November 2019
What is Entrepreneurship? Introduction and Brainstorming Activity
Six Thinking Hats Feedback Loop with ElKhansaa Kaddioui
Market Sizing, Market Analysis with Dan Boyle '17
Business Model Canvas with Marianne Cowan
Funding and Financing Your Venture with Bates Treasurer Geoff Swift
Pitching a Venture Idea with Chris Barbin '93
Pre-Pitch Competition Preparation and 1:1 Pitch Clinics with Leadership Team
---
2019 Judges: Emma Sprague '10, Ben Schippers '04, Chris Barbin '93
2018 Judges: Jennifer Guckel Porter '88, Chris Barbin '93, Ben Schippers '04
2017 Judges: Chris Barbin '93, Reid Christian '12, Tasnia Huque '12, Ben Schippers '04
2016 Judges: Dan Vannoni '05, Ross Brockman '11, Jack Keigwin '59
2016 Keynote Speaker: Graham Veysey '04
2015 Judges: Victor Otley '83, Patrick Jackson '11, Ross Brockman '11
2015 Keynote Speaker: Matt Perejda '14
---

---
Some of Our Past Winners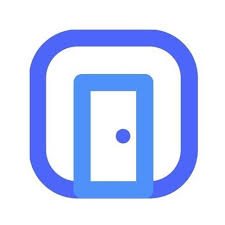 Nook Storage's peer-to-peer online marketplace offers the most affordable and convenient storage space. Nook Storage saves students money, monetizes auxiliary space for hosts, and brings together the communities of college towns. College students are all too familiar with the struggle of finding affordable and nearby spaces to store their belongings over the summer. Nook was launched by George Delana '19 to alleviate this struggle.
---
Herban Works is a social enterprise launched by Ali Rabideau '17 at Lewiston's Center for Wisdom's Women. Women at the Center grow herbs in downtown Lewiston and manufacture healing salves, teas, salted herbs and lavender eye pillows.
---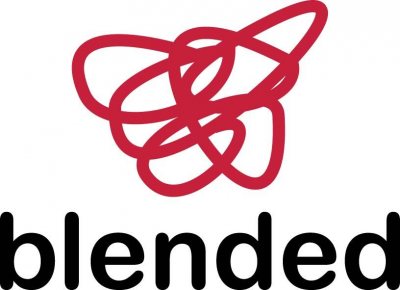 Blended, a mobile smoothie cart idea to serve the Bates community by combining healthiness with convenience. When Commons is closed before athletics or a long night in the library, Blended will be there to provide you with a healthy, hydrating, energy-boosting and delicious smoothie.
---
Green Line Productions is an aerial videography and photography production company based in Maine. Using drones with our own software, our company provides customized videography and photography services for private events as well as the real estate, construction, and tourism industries.
---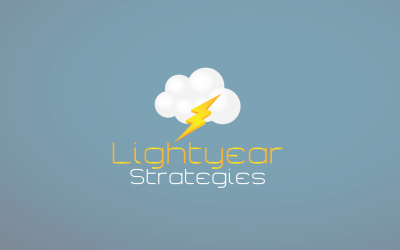 Lightyear Strategies is dedicated to simplifying the process of digital branding. We do so by creating cost effective, user friendly websites for our clients on platforms such as Squarespace, Weebly, and Shopify.
---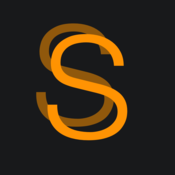 SpotShot is an iOS application used to create an overlay image from a video.
---
In The News
---
Contact Us