Mortarboard art!
Some decorate their caps for fun, or to give a shout-out to an activity. Others express love and gratitude to friends and family; still more decorate their mortarboards to express identity, or triumph over adversity.
See how six seniors from the Class of 2019 decorated their grad caps.
Miranda Padilla
"Because of you, I get to walk. Gracias, Mom & Dad, TS & TM."
Miranda Padilla of Midland, Texas, wanted to honor the family that made it possible to go to Bates.
"I wouldn't have been able to do this without the sacrifices of my grandparents and parents, so I wanted to dedicate my grad cap to them," she said.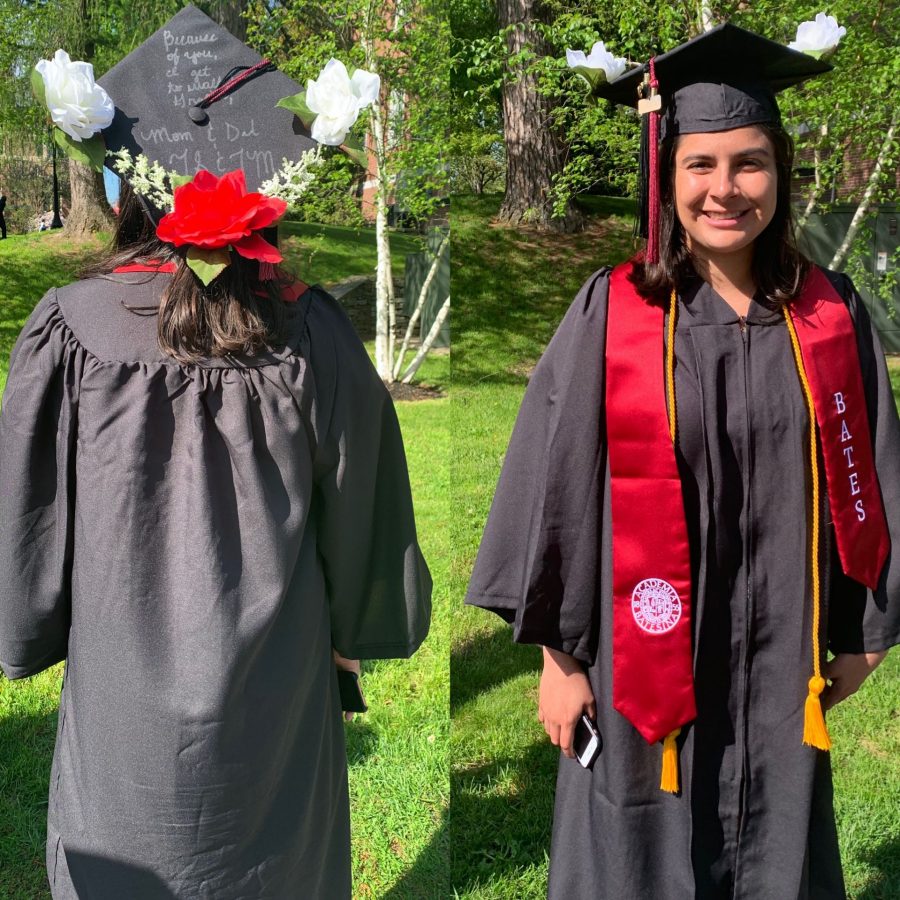 Samantha Malone
Samantha Malone of Sacramento, Calif., wasn't allowed to decorate her cap for her high school graduation, so she decided to go for it this year. Malone and her roommate went to a craft store on Friday, bought flowers, and got to work.
"I have a hot glue gun, so why not?" she said.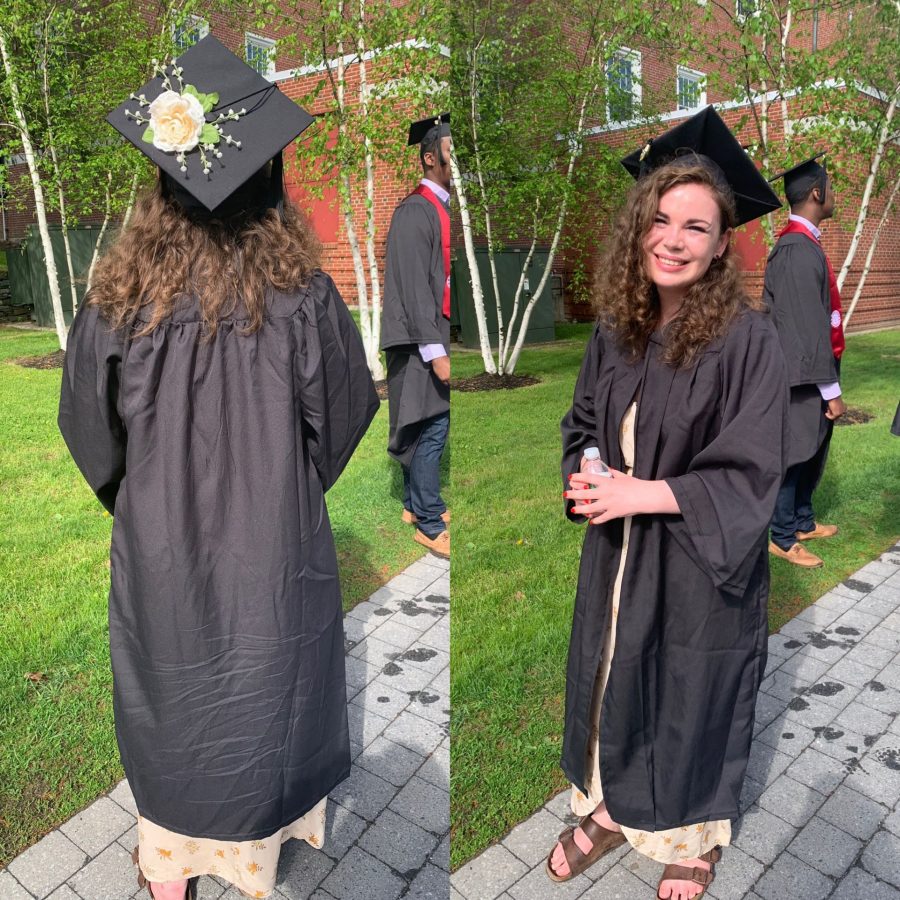 Jachai Carter
"We are the grandchildren of the slaves they couldn't kill."
Jachai Carter of Chicago went to a workshop at the Office of Intercultural Education on Thursday and, with the help of OIE Director and Associate Dean Julisa De Los Santos, made a cap that spoke to Carter's heritage and experience.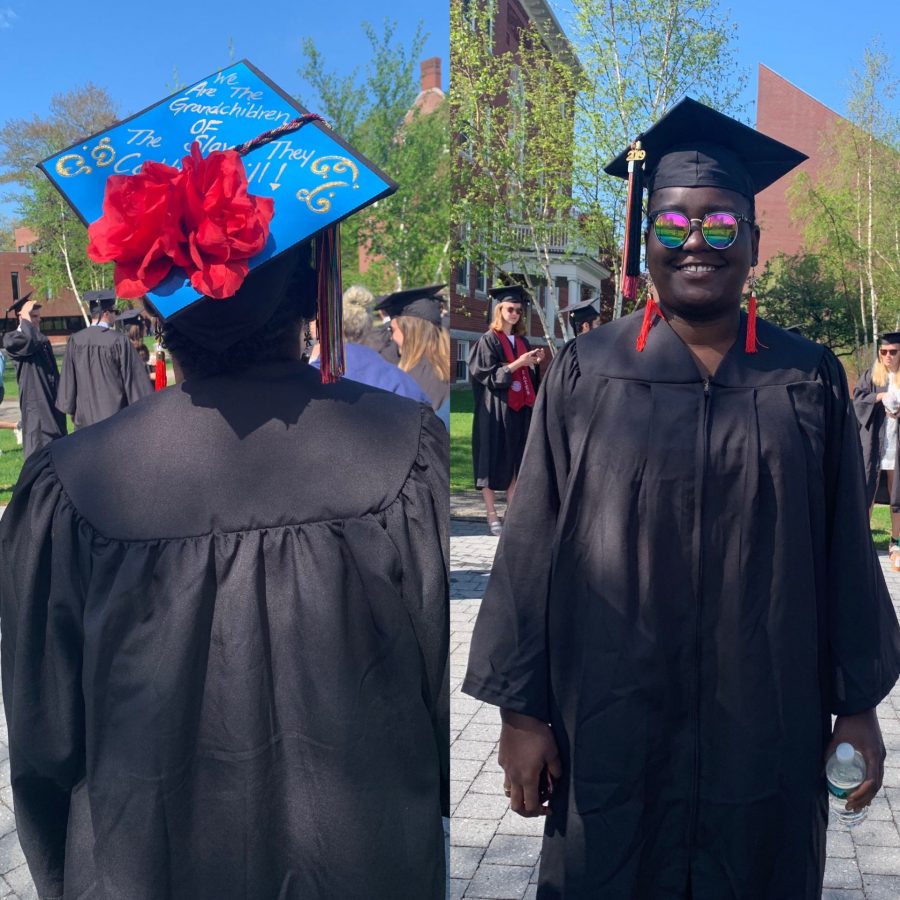 Wendy Memishian
"SGM. 1921–2012."
Wendy Memishian of Medway, Mass., decorated her cap to honor her grandfather, Stephen George Memishian. An Armenian immigrant who opened a boxing ring in this country, he taught his granddaughter to aspire to college. She credits him with her getting into Bates and thriving here.
"I studied a lot for him," she said.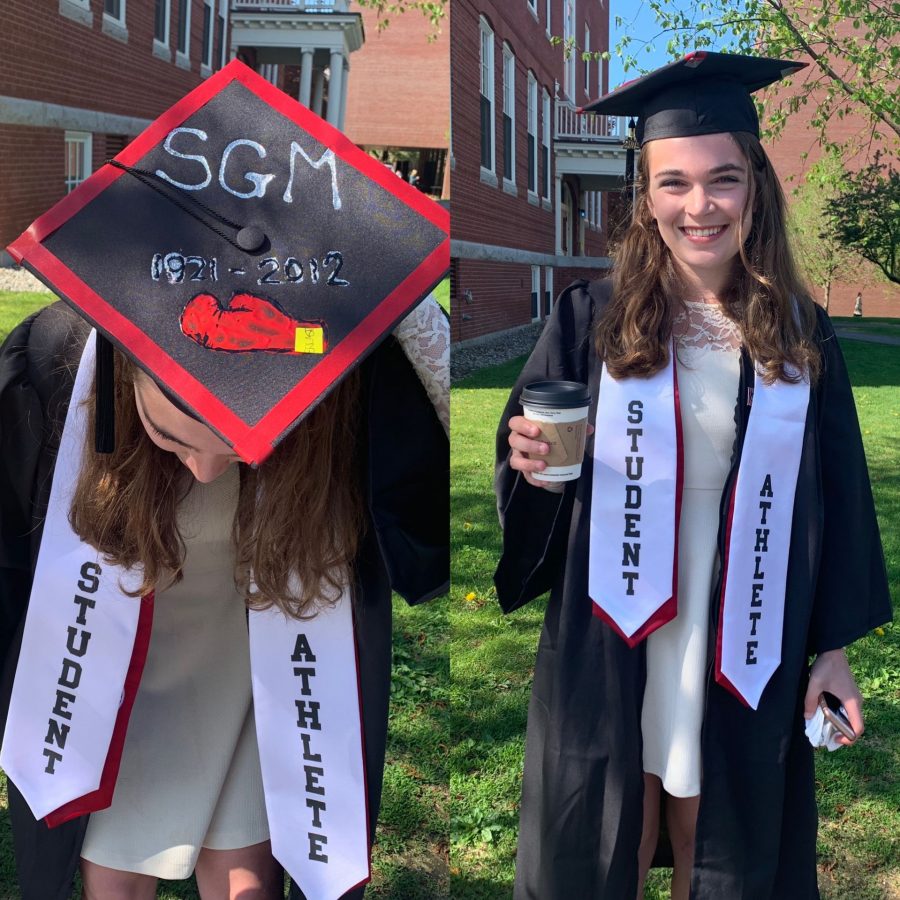 Brit Lee
"1st Gen! Woman in science, Queer & Black."
"No matter the history of my ancestors, I'm able to cut the disparities that black people face, and prevail," says Brit Lee of Cleveland.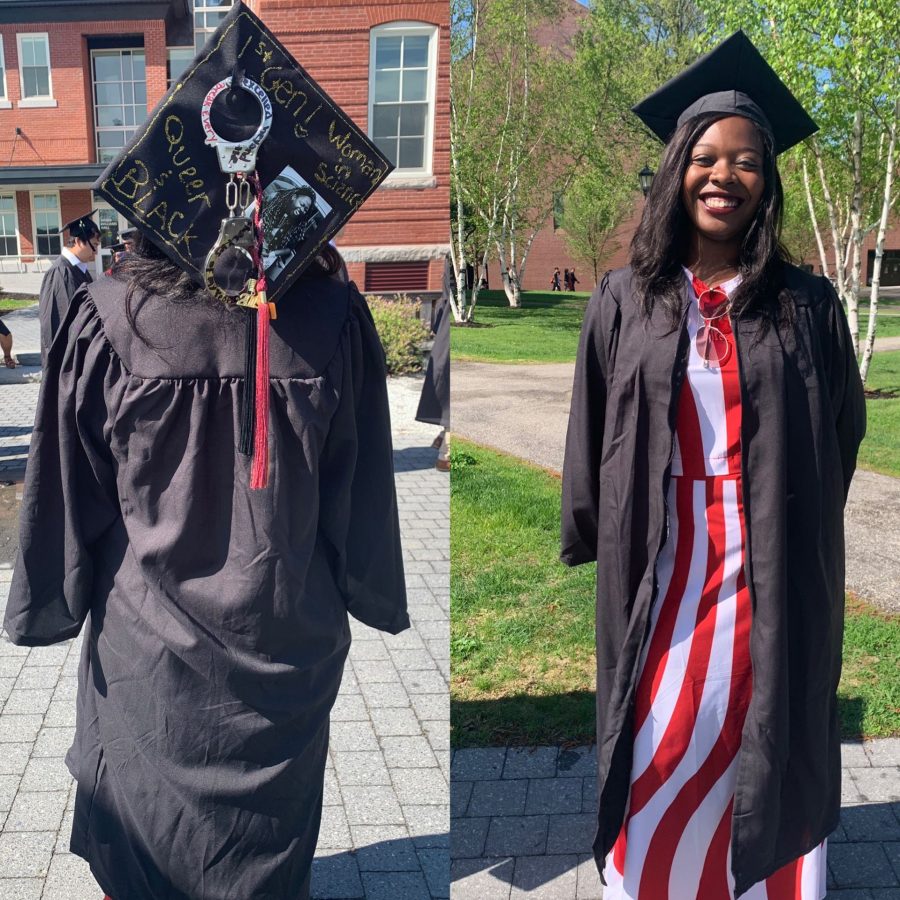 Leslie-Anne Bernard
"Because God favored me."
Leslie-Anne Bernard of Kingston, Jamaica, decided to highlight two important aspects of her life: her spirituality and her Jamaican identity, as seen in the national flag. Her mother and brother helped her put the cap together.
"I wanted to rediscover who I am by the end," she said.