Bates education expert talks about 'screen time' with Diane Sawyer for TV special — Sun Journal
Anita Charles
Bates education expert talks about 'screen time' with Diane Sawyer for TV special — Sun Journal
A two-hour ABC News special looking at Americans' relationships with screens included an interview with Lecturer in Education Anita Charles, who has studied the effects of cellphones on classrooms.
The special, ScreenTime, aired May 3.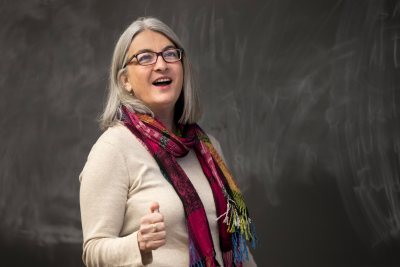 Speaking to the Lewiston Sun Journal about the interview, Charles said, "We need to just be mindful and aware. We are trying to figure out things together."
What's more important than setting hard limits on screen time is that parents, schools, and communities provide a sense of balance and listen to their kids.
"Professor Charles says we know American kids are very resilient," Diane Sawyer narrated. "It's possible they'll teach us about balancing life in the future."