Oxford Bibliographies – what are they?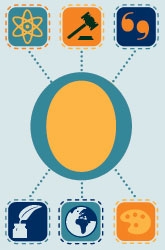 Have you discovered Oxford Bibliographies? They are scholarly, annotated online bibliographies leading you to a great deal of filtered library content. Each one has been written and reviewed by scholars in the field, and each one contains multiple topic areas. About 50-75 articles or topics are added every year to each bibliography.
Where can you find them? They are listed in our Article Index list, in various Research Guides, as well as in the library catalog.  If you find something you need while searching, and it isn't here at Bates, we'll figure out where we can get it for you. You may be surprised how much is right here!
The follow subject areas are now available for searching: