Election Night Coverage in Ladd!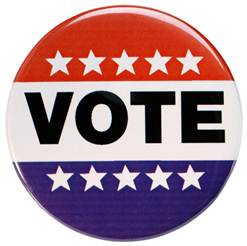 Working too hard to watch the election night coverage?
Planning on spending the evening studying in Ladd?
We've got you covered. We will be broadcasting the election night coverage on the monitor of Ladd Library's main floor. You can come to the library, work hard, and still be able to keep track of election results. We will begin at 7:00pm and keep it on until the race is clearly decided (or 12:30am if it's still too close to call by closing time). Hope to see you there.