Thesis SWAT final nights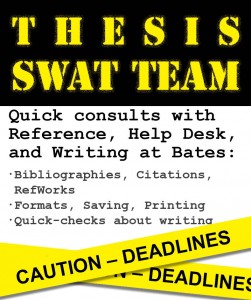 Thesis SWAT returns Mon., Dec 2, and Thursday, Dec 5 – from 6 – 10pm.

Ladd Research Services, Help Desk, and Writing at Bates staff offer quick consults on your practical questions about citations, bibliographic details, manuscript formats, printing, and more.
Bring your laptop, your materials, and your questions!