Annual Reviews Database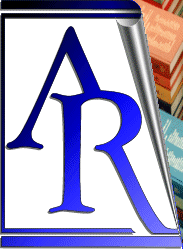 Ever felt overwhelmed by the amount of information you get when researching for a term paper or thesis? Wouldn't it be nice if someone could summarize the existing scholarship for you so that you could get a quick grasp on what has already been said and done?
Well, if you are working in a field of science or social science and looking for a nice, trustworthy synthesis of the published scholarship on a research topic,Annual Reviews could be just the thing you need.  Annual Reviews is a non-profit publisher specializing in publishing a series of review journals in (currently) 41 fields and disciplines in sciences and social sciences. For interdisciplinary topics, searching across all 41 fields can locate appropriate review articles without having to select in only one title.
Each review article is written by leading scholars in the field that summarize the major developments over the past few years (sometimes decades) on some of the key topics in the field. These review articles are useful for all researchers by providing a convenient way to keep your knowledge up to date; and if you are new to the field, these articles could serve as an excellent introduction.
Annual Reviews are just one of many tools that the library has to help students become better, more efficient researchers. Be sure to talk to the librarian assigned to your academic department to hear about more.