Defining Success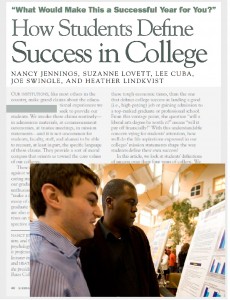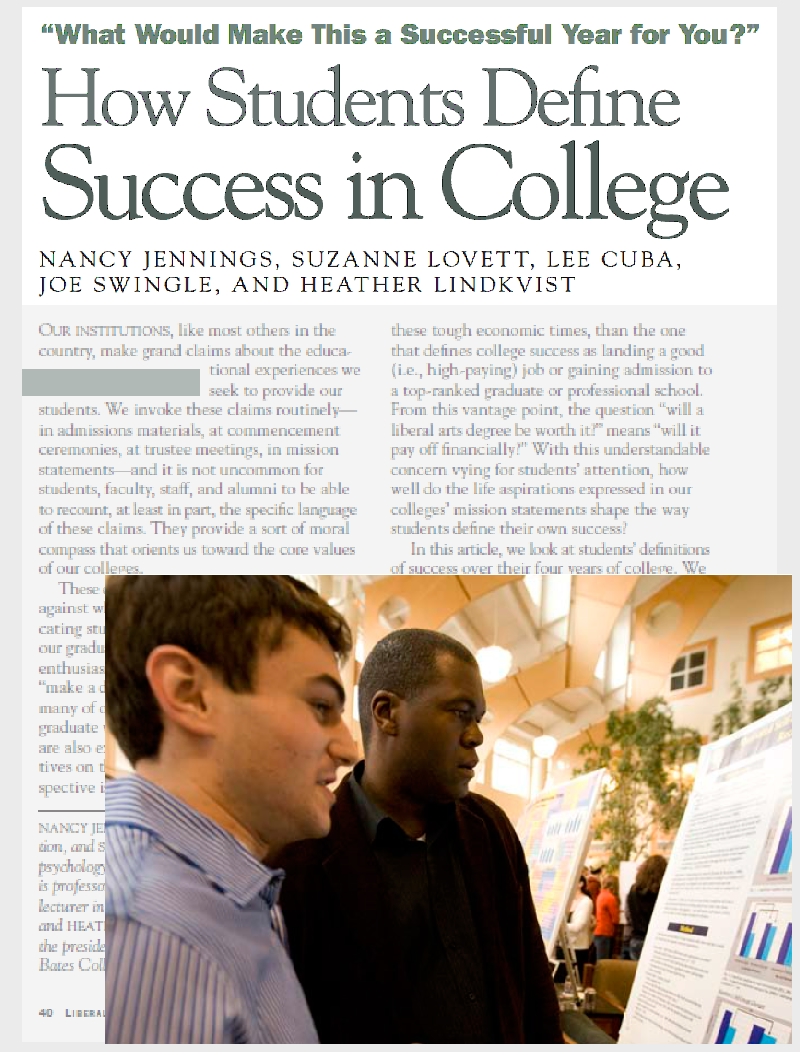 Working with a research team from Bowdoin and Wellesley Colleges, Bates Anthropology lecturer and Special Assistant to the President Heather Lindkvist investigated how students define college success.  Their longitudinal study followed 66 New England liberal arts college students over four years (2006-2010).
Participating colleges are members of The New England Consortium on Assessment and Student Learning (NECASL) consisting of Bates, Bowdoin, Colby, Middlebury, Smith, Trinity and Wellesley.
Using data from a series of interviews and surveys, student attitudes regarding the value of college experiences related to academic achievement, academic engagement, social and residential life and life management were investigated.  The New England consortium on Assessment and Student Learning provides Information regarding NECASL project goals and details of the survey questions used.
A subset of data from this study, including 3 case studies, is presented and discussed in the recent paper  "What would make this a successful year for you?: How Students Define Success in College".  Student attitudes regarding college success are compared and contrasted with the stated goals of the colleges they attend.  Changes in student attitudes over their four years prior to graduation are also discussed.