Sure, but can you fold it?
Sometimes you just need a map– a helping hand from someone who's been there, done that and took the time to draw a picture for the next person.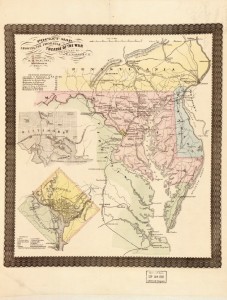 And sometimes you just need to know where to find those maps.
That's where the new map guide available from the library website comes in.
We've pulled together links to valuable map collections in one convenient location.  Map sources are organized into areas like Historical Maps and Atlases, Ecological Maps, U. S. Census Data and Soil Survey Data.  Most collections can be searched and browsed.
You can access the new maps guide here.  The next time you need map information for your scholarship or just to find out who lived in your house 100 years ago, this could be a great place to start.