Thesis Survival Guide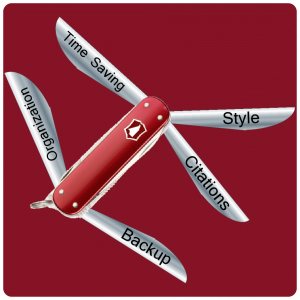 Thesis Survival Guide
Starting your Senior Capstone Project? Then this presentation is a must see.
Lee Desiderio (Instructional Support Manager) and Pete Schlax (Science and Data Librarian) will present a series of brief and practical solutions to many of the routine problems Bates seniors typically face during the creation of their Senior Capstone Project. Everything presented falls under the category "If only I'd known that before I started my Capstone!"
Description:
Learn essential time-saving tools and tips for preparing your thesis document. This session will be your Swiss army knife to solving common formatting, organizing, and storage problems.
Date: Thursday, January 15
Times:
4:10pm – 5:10pm
and
7:00pm – 8:00pm
Location: Pettingill G21