Need a companion to the Nobel Laureate in Literature, for instance?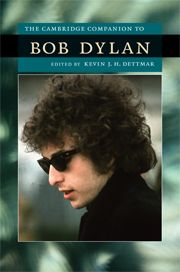 Our  online Cambridge Companion series is worth exploring with authoritative guides written by leading experts offering accessible introductions to major writers, artists, philosophers, topics and periods.  Besides strictly literary figures, the Companion series also cover music, and philosophy, religion and culture.
The most recent Nobel Laureate in Literature, Bob Dylan, is in Literature series but also in the other two as well.