Martin Luther King Jr. Day 2022
MLK Day at Bates is an intense, community-wide opportunity to discuss, teach, and reflect on the legacy of civil rights icon Martin Luther King Jr. It is a time to examine contemporary human issues through the lens of King's work and ideas, broadly defined. It is a day of thought, reflection, and aspiration for the entire community.
The theme for Bates' 2022 Martin Luther King Jr. Day observance is Decolonization and Liberation. In recognition that "decolonization" is not a single concept or practice, but rather represents a constellation of complementary — and occasionally conflicting — visions for liberation, this year's celebration opens not with our usual single speaker but with a keynote panel of Maine-based thinkers, practitioners, and activists whose work challenges us to imagine new possibilities for community.
How to Register for an MLK Day Event
Because of the pandemic, this year's programming will be presented as Zoom gatherings. For each event listed below, a Zoom registration link follows the event description. Registration is required.
Registration is open up to the start of each event. However, it is helpful to workshop organizers if you register as early as possible.
---
Sunday, Jan. 16
The Rev. Dr. Martin Luther King Jr. Interfaith Service
This service of embodied spirituality is designed as time to center and reflect before the compassionate action and transformative learning that will take place during Martin Luther King Jr. Day. We welcome our guest preacher, the Rev. Dr. Shively T. J. Smith, whose talk, What's in a Letter?, will address Bates' theme for MLK Day.
---
Monday, Jan. 17
9–10:30am | The Rev. Dr. Martin Luther King Jr. Day Keynote
About the Keynote
The concept of decolonization is broadly centered on the notion that liberation is not simply a matter of political transformation but also necessitates profound shifts in consciousness — a reimagining of our cultural values. Not a single idea or practice, decolonization suggests a constellation of complementary — and occasionally conflicting — visions for liberation.
Titled What We Mean When We Say, this year's keynote panel, moderated by Visiting Assistant Professor of Africana Cassandra Shepard, brings together five Maine-based thinkers, practitioners, and activists — Hamza Abdi, Pious Ali, Jordia Benjamin, Maria Girouard, and Julia Sleeper-Whiting '08 — whose work challenges us to imagine new possibilities for community here at Bates, in New England, and beyond as they discuss and debate what we mean when we say, "decolonization."
Welcoming Remarks
A. Clayton Spencer
President of Bates College
Aaliyah Moore '24
Sam Jean-Francois '23
Members of the Martin Luther King Jr. Day Planning Committee
Tyler Harper, Assistant Professor of Environmental Studies
Clifford Odle, Assistant Professor of Theater
Co-Chairs of the Martin Luther King Jr. Day Planning Committee
Meet Our Keynote Panelists
Read about Hamza Abdi, Pious Ali, Jordia Benjamin, Maria Girouard, and Julia Sleeper-Whiting '08.
Hamza Abdi hails from the east African nation of Djibouti. After earning a master's degree in France, in languages, literature, and civilizations, he came to Maine in 2016. Taking on the role of community leader, he taught ESL and led career development training for immigrants and asylum seekers. He joined the Immigrant Resource Center of Maine as skills development and language services manager, leading cultural competency trainings for Mainers and new Mainers alike and facilitating community discussions on cultural diversity and inclusion, racism, and discrimination. In 2018, Abdi came to Bates as an academic administrative assistant. In 2021, he joined Bates' Harward Center for Community Partnerships as assistant director of volunteer programs and community partnerships. A firm supporter of Pan-Africanist ideology, he boldly opposes the neo-colonialist and authoritarian political powers in Africa.
Pious Ali is a city councilor in Portland, Maine, and is the founding director of Portland Empowered, which promotes student and family engagement with schools, and works to create an equitable learning environment through a racial equity lens. Known as a dedicated public servant and an assertive, pragmatic leader, Ali is the first African-born Muslim American elected to public office in Maine, joining Portland's Public Schools Board of Education in 2013. Ali, who previously worked with Portland's refugee services and spent many summers as a facilitator for the Seeds of Peace summer program, has dedicated his career to community engagement and building meaningful dialogues across barriers of culture, ethnicity, socioeconomic status, and faith. A native of Ghana, Ali has also worked as a photojournalist. He has called Maine home since 2002.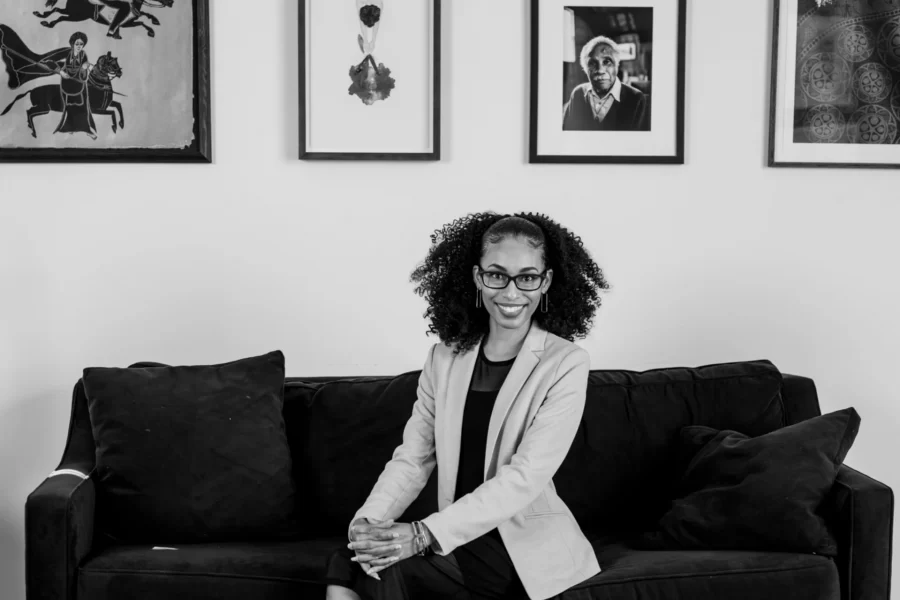 Jordia Benjamin is deputy director at Indigo Arts Alliance, a Portland, Maine, organization that provides Black and Brown Maine-based artists with opportunities to share their creative processes as both mentors and mentees, and to broaden their engagement with artists of color from around the world. With co-founder and Executive Director Marcia Minter, Benjamin co-leads Indigo's day-to-day operations while ensuring that its programming directly supports its mission. Specifically, she guides and refines the organization's artist residency program. Benjamin is a community engagement specialist skilled in creating environments in which artists and communities can thrive using art as the mechanism for change. With more than a decade in the arts sector and a background in museum education, she embodies a commitment to equity, inclusion, empowerment, and advocacy for communities of color.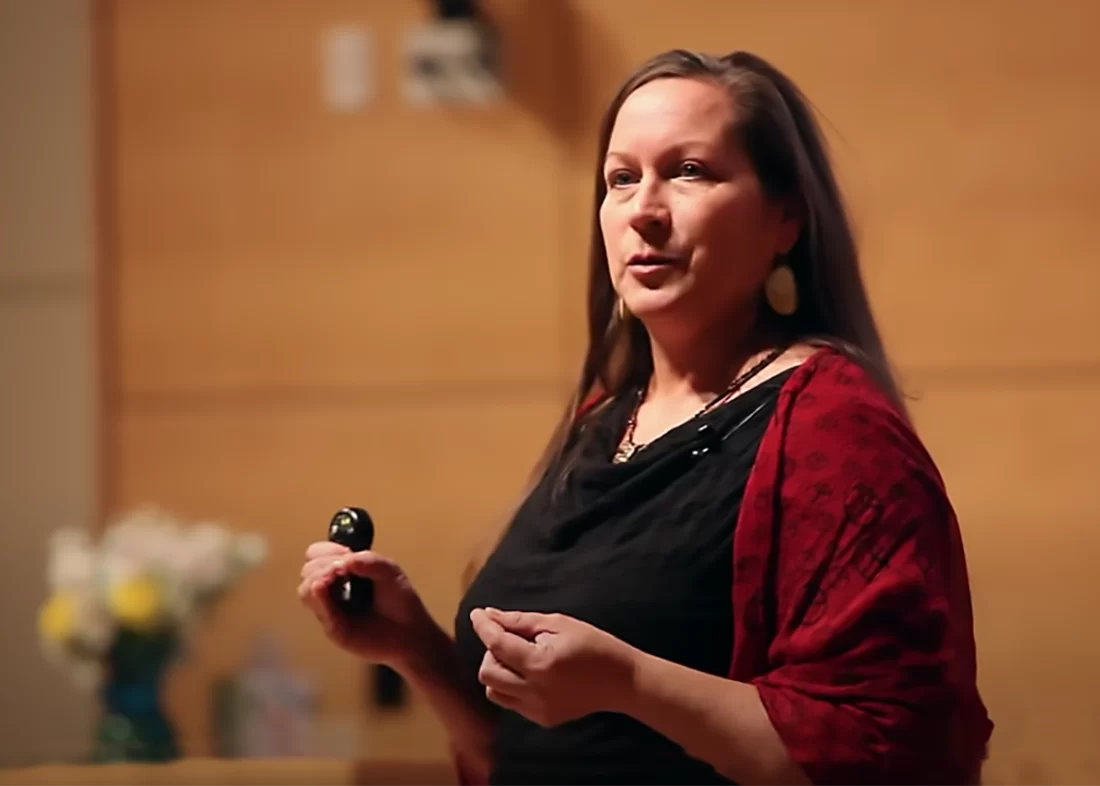 Maria Girouard is executive director of Wabanaki REACH, an organization that advances the self-determination of Wabanaki people through education, truth-telling, restorative justice, and restorative practices in Wabanaki and Maine communities. Girouard is a historian with particular expertise in the Maine Indian Claims Settlement Act and holds a master's degree in history from the University of Maine. She is a longstanding community organizer and an environmental and social-justice activist. She is a founder of The Peoples' Garden community garden at the Penobscot Nation and dedicates many volunteer hours to community gardening. For her advocacy work on preserving the rights and cultural heritage of the Penobscot Nation, Girouard is a 2015 recipient of the University of Maine's prestigious Maryann Hartman Award, which recognizes women's achievements in arts, politics, business, education, and community service.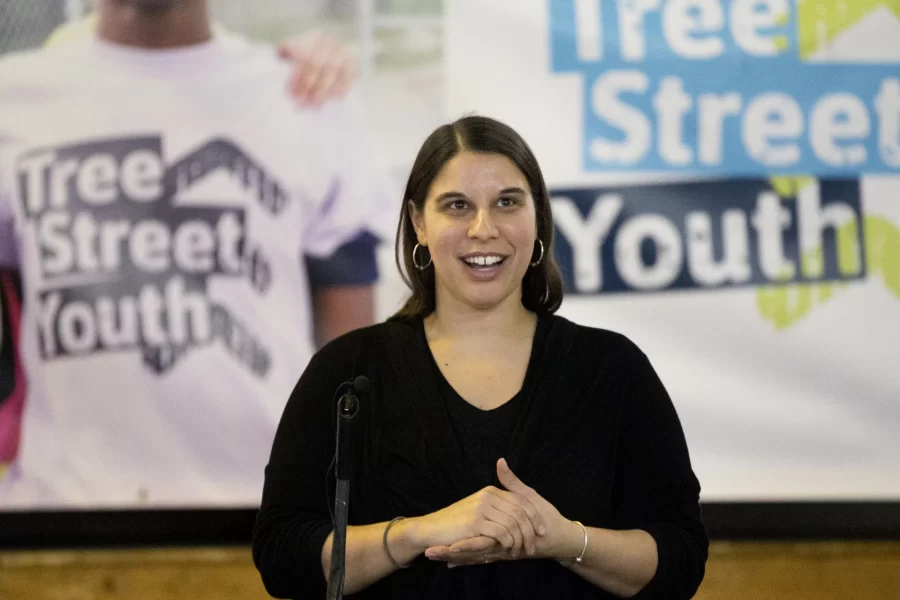 Julia Sleeper-Whiting '08 is the co-founder and executive director of Tree Street Youth Center. As an undergraduate at Bates, she began connecting to young people in downtown Lewiston through community-engaged learning opportunities. After completing a master's in leadership and organizational studies at the University of Southern Maine's Lewiston-Auburn College, she began Tree Street Youth in Lewiston. Tree Street is a community of youth and adults who use their diverse lived experiences and collective empowerment to co-create youth-centered programs and partnerships that encourage leadership, learning, exploration, and growth. Grounded in radical accessibility and relationships rooted in equity and care, and dedicated to centering the voices of youth, this grassroots center has become a thought leader in education, justice, youth development, racial equity, in/out of school academic success, and workforce development.
---
10:45–12:15 | Workshops: Session I
Toward Abolitionist Pedagogy: Liberating Our Syllabi from Carceral Logics
Workshop. This workshop will offer an abolitionist approach to course syllabi, providing the tools necessary for educators to critically examine their own syllabi, identify carceral logics that position the instructor as the policer and punisher of student behavior, and reimagine their course policies in ways that affirm the humanity of students rather than mirroring or reproducing broader contexts of oppression. Participants are asked to bring a copy of one of their course syllabi to this workshop so that we may dismantle the carceral logics in our own courses piece by piece, while envisioning and creating something new, something liberating, together. Organized by: Hailey Otis, Visiting Assistant Professor of Rhetoric, Film, and Screen Studies. Sponsored by: Rhetoric, Film, and Screen Studies.
---
Decolonizing/Liberating Reasoning, Logic, Philosophy
Panel discussion. Western philosophy has centered the questions and insights of a small subset of human beings while perpetuating many forms of oppression and exclusion. In order to make philosophy an inclusive discipline that reflects the philosophical engagement and living of all human beings, it is important to undertake the decolonization and liberation of reasoning, logic, the canon of philosophy, and philosophical methodology. This discussion looks to disciplinary leaders and students for insight into this crucial task, while inviting questions from audience participants. Organized by: Susan Stark and Lauren Ashwell, Associate Professors of Philosophy. Panelists: Kayla Jackson '19, doctoral student, Rutgers University; John McClendon III, Professor of Philosophy, Michigan State University; Subrena Smith, Associate Professor of Philosophy, University of New Hampshire; David Livingstone Smith, Professor of Philosophy, University of New England.
---
Rereading Tintin: A Postcolonial Conundrum
Panel discussion. Three students from the Bates seminar "Rereading Tintin" will present their experience of studying the hugely popular graphic adventure series by Georges Remi (Hergé) and its problematic colonial perspectives. Panelists will discuss questions of race, gender, historical context, artistic choices, and pastiche as a way of unpacking the works' enduring popularity, along with the strategies they deployed in final projects designed to recontextualize Tintin and respond to its legacy in critical, humorous, and trenchant ways. Organized and sponsored by: Kirk Read, Professor of French and Francophone Studies.
---

What We Mean When We Say: Video Project Premiere and Discussion
Panel discussion. In the spirit of creating spaces for community conversation and reflection, the Bates Communications Office invites the campus community to view the first installment in its proposed video series, What We Mean When We Say. The series features college staff, students, and faculty discussing often-used but frequently misunderstood language related to equity and inclusion — like "bias," "privilege," and "antiracist." Through this interview series, the Communications Office hopes to foster long-term conversations across departments about what these words mean in theory and in practice here at Bates, and how (and why) to bring those two meanings together. This workshop comprises an overview of the proposed project, a viewing of the first video in the series — What We Mean When We Say "Decolonization" and "Liberation" — and group discussion about the project idea as a whole and crowdsourcing ideas for future words to include in the series. Led by Phyllis Graber Jensen, Director of Photography and Video, Bates Communications Office.
---
1:15–2:45pm | Workshops Session II
The Decolonization of the Sexual and Reproductive Health of BIPOC Communities
Workshop. Through presentations, visuals, discussion, and interactive work, this workshop will explore decolonization and its intersections with gender, race, class, and sexual and reproductive health. Themes and questions include: What do reproductive autonomy and justice mean and how are they related to decolonization? What can we learn from the precepts of birth doulas about how to decolonize reproduction and pregnancy? How can we contend with the long history of state-sanctioned, public health eugenics birth-control policies that have targeted BIPOC communities while also advocating for reproductive justice and access to birth control? How is medical power intertwined with other colonial, racial, and gendered iterations of state power, and what would it look like to decolonize our medical system? Organized by: Elliott Vahey '23; Rachel Retana '22; Emily Kane, Professor of Sociology and Gender and Sexuality Studies. ; and Seulgie Lim, Assistant Professor of Politics and of Gender and Sexuality Studies. Sponsored by: Gender and Sexuality Studies.
---
A Conversation With Nicholas Buccola on The Fire Is Upon Us
Lecture. A professor of political science at Linfield University in Oregon, Nicholas Buccola provides a brief presentation of his book The Fire is upon Us: James Baldwin, William F. Buckley Jr., and the Debate over Race in America. Published in 2019, the book explores a pivotal moment in the construction of race in U.S. politics. A discussion based on audience questions follows. Buccola is the Elizabeth and Morris Glicksman Chair in Political Science at Linfield. Organized and led by: Senem Aslan, Associate Professor of Politics. Sponsored by: Politics, Philosophy, History, Sociology, Africana, and the Divisions of Humanities and Social Sciences.
---
Towards a 'Headless' Re-sacralization of the Political: A Liberation Without Reward in Georges Bataille's Theory of Sovereignty
Lecture. By drawing upon short, influential pre–World War II writings and recently published writings of his secret society, Acéphale, this lecture introduces the thought(s) of Georges Bataille, a 20th-century intellectual (in-)famous throughout Europe. Investigating his reasons for denouncing direct political action despite his anti-Fascist and anti-Communist commitments, the presentation will situate Bataille's polarizing theories in the context of other French intellectual-art movements, including Surrealism and Existentialism. For Bataille, all political action done purely for politics' sake is like a snake eating its own tail — an inescapable cycle of senseless violence. Instead, to be sovereign, Bataille articulates a concept of liberation without reward that re-sacralizes the political and lets individuals transcend their finitude. The presentation also explores whether Bataille's theory of sovereignty is indebted to colonial/colonizing ideologies. Discussion based on audience questions follows. Led by: Pico Banerjee '23. Organized by: Student group.
---
Kafari and Kenya
Performance. A 30-minute concert by the duo Kafari and Kenya, consisting of electro-jazz musician Ahmad (Kafari) Muhammad and vocalist Kenya Hall. A 30-minute discussion among the artists and Bates music department representatives about being Black creative people in Maine follows. Organized and led by: Stuart Gurley, Instructor of Bass and Olin Arts Manager.

Due to unforeseen circumstances this workshop has been canceled
To attend via Zoom, register here
---
3–4:30pm | Workshops Session III
Curricular Transformation at Bates
Panel discussion. Representatives from the Program in Classical and Medieval Studies and the Department of Theater and Dance discuss their unit's experiences with the Mellon Curricular Transformation program. Panelists will respond to questions about motivations for doing this work, barriers and challenges they have experienced and overcome, and benefits their units have experienced as a result of this process. Organized by: Mathieu Duvall, Assistant Dean of Strategy and Analysis. Sponsored by: Mellon Curricular Transformation Committee.
---
Race Counts: Higher Education Demography and the History of the U.S. Census
Lecture. Colleges and universities regularly solicit and use race and ethnicity identity data provided by community members, including in student applications for admission and financial aid. Yet this information has been locked into the problematic system mandated for federal reporting by the Integrated Postsecondary Education Data System (IPEDS), which asks respondents to self-identify "Hispanic" ethnicity and then choose from a limited range of racial categories, thereby generating potentially misleading data with questionable utility. This lecture considers the past and present harms perpetuated by federal demographic reporting, including the racist history of the U.S. Census from slavery to immigration policy, and the challenges IPEDS poses for modern higher education institutions. Organized and led by: Dre (Andrea) Gager, Associate Director of Institutional Research, Analysis, and Planning.
---
Reconciliation, Reparations, Redress: Looking Back and Moving Forward
Workshop. This book/film club workshop will consider three texts: Dawnland, a film telling the story of the first official truth and reconciliation process in the U.S., which investigated decades of Wabanaki child removal in Maine; and excerpts from two books, From Here to Equality: Reparations for Black Americans in the 21st Century and Redress: The Inside Story of the Successful Campaign for Japanese American Reparations. Participants will consider the diverging goals and values represented by truth and reconciliation efforts versus those represented by financial reparations or redress; the internal debates that may arise within communities embarking on these efforts; and the road ahead for future attempts to address past injustices. Organized by: Carissa Aoki, Visiting Assistant Professor of Environmental Studies, and Tyler Harper, Assistant Professor of Environmental Studies. Sponsored by: Environmental Studies.
Screening. As part of the workshop "Reconciliation, Reparations, Redress: Looking Back and Moving Forward," the documentary Dawnland will be available for viewing by members of the Bates campus community. Directed by filmmakers Adam Mazo and Ben Pender-Cudlip, Dawnland tells about the 20th-century removal of Wabanaki children from their homes and subsequent work of the Maine Wabanaki-State Child Welfare Truth and Reconciliation Commission — the the first official such process in the U.S. — from 2013 to 2015 to investigate the impact of those separations on multiple generations.
---
The Decolonization of Africa: Perspectives from the African Diaspora
Panel discussion. This panel will explore the decolonization of Africa through the perspectives of members of African immigrant communities in Maine. The conversation will cover the histories of nations such as Djibouti, Congo, Somalia, and Rwanda as we discuss ways that people from those nations fought for and achieved liberation over the course of the 20th century. We will also consider why bold aspirations for independence and democratic rule so often fall short, as dictators serving as puppets of a new wave of colonial powers and corporate interests scramble to seize natural resources. Finally, we'll present perspectives of a new generation of young people who embody pan-African ideology and are working together to dismantle new forms of colonization and secure a truly independent future. Organized by: Hamza Abdi, Assistant Director, Volunteer Programs and Community Partnerships, and Sam Boss, Assistant Director, Community-Engaged Learning and Research, for the Harward Center for Community Partnerships. Sponsored by: Harward Center for Community Partnerships.
---
Rattlin' the Bones
Performance. Musician Ahmad (Kafari) Muhammad presents a performance and workshop about rhythm bones, small handheld percussion instruments popularized in the United States by blackface minstrelsy and the source of the phrase "rattle the bones." Participants will be provided with rhythm bones and will engage in an interactive presentation highlighting the history and recontextualization of these instruments by modern artists and activists. Organized by: Stuart Gurley, Instructor of Bass and Olin Arts Manager. Led by: Ahmad (Kafari) Muhammad.
Due to unforeseen circumstances this workshop has been canceled
To attend via Zoom, register here
---
4:45pm | The Rev. Dr. Benjamin Elijah Mays, Class of 1920, Debate
Debate. This popular MLK Day tradition brings together student debaters from Bates and Morehouse colleges to honor Benjamin Mays, a Bates debater during his student days who became the longtime president of Morehouse College, the "schoolmaster" of the civil rights movement, and a primary mentor to Martin Luther King Jr. The debate will feature two teams, each comprising a Morehouse and a Bates debater, tackling a motion that reflects the day's theme. This year's motion: "This House opposes the academization of social justice movements."
---
8pm | Evening Program: Sankofa
Showcase. Sankofa is a vital showcase of student talent and expression: a program of experiences, milestones, and accomplishments that promote and propel change toward the future that we aspire to foster in our community. Over the years, Sankofa has unified students of color — coming together to express the pain of the past and the beauty of the present. MLK Day is a day of empowerment, and Sankofa provides students of color an opportunity to illustrate the importance of Black culture within the Black community, as well as within the Bates and Lewiston communities. This year, the Black Student Union E-board theme is "Elements of the Black Body," and the title is We Got Us.