Commentators Horowitz, Franken slated for separate appearances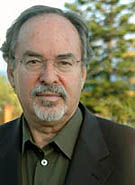 David Horowitz and Al Franken, authors and political commentators who represent distinctly opposed social and political viewpoints, are scheduled to speak within days of each other at Bates College.
The Maine College Republicans present the conservative Horowitz, author of the Academic Bill of Rights that the Bates College Student Government adopted last spring, at 7:30 p.m. Wednesday, Sept. 28, in the Edmund S. Muskie Archives, 70 Campus Ave. The event is open to the public at no charge.
In conjunction with the Maine College Democrats, the Bates Democrats present Franken, a comedian, Air America Radio host and author, at 6 p.m. Saturday, Oct. 1, in the Bates College Chapel, College Street. Limited seating for the talk remains available at $10 per person, Bates Democrats President Will McElhinny said on Sept. 26. Overflow seating presenting Franken's talk over closed-circuit television will be offered at no cost outdoors near the chapel, weather permitting.
Prior to Franken's talk, he will be the guest of honor at a reception in Chase Hall Lounge, 56 Campus Ave. Those attending the reception will receive seats for the chapel event. Admission for the reception is $30, according to McElhinny.
For more information, call McElhinny at 207-240-6147.
Horowitz is editor-in-chief of FrontPageMagazine.com, founder and president of the Center for the Study of Popular Culture and an outspoken observer of politics and culture. A prolific author, his books include The End Of Time (Encounter Books, 2005), Unholy Alliance: Radical Islam and the American Left (Regnery Publishing, 2004) and Radical Son: A Generational Odyssey (Free Press, 1997), in which Horowitz describes his personal journey away from radical left-wing politics.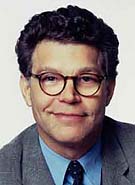 Horowitz has spoken at more than 60 colleges and universities (including Bates in 1999) and appeared on myriad leading news and commentary broadcasts. His Academic Bill of Rights has opened a national debate about the political climate prevailing in college classrooms, with advocates of the bill calling it a needed defense of intellectual diversity and opponents claiming that it would actually curtail open inquiry and free speech.
Franken first earned national attention as one of the original writers and a performer on television's "Saturday Night Live" in the 1970s. He is perhaps best-known as a liberal political commentator and satirist in live performances, on television and in such books as the best seller Lies, and the Lying Liars Who Tell Them: A Fair and Balanced Look at the Right (Dutton Adult, 2003), Rush Limbaugh is a Big Fat Idiot (Delacorte Press, 1996) and The Truth (with jokes), scheduled for a late October release (Dutton Adult).
Franken has hosted Air America's flagship program, the three-hour "Al Franken Show," since the liberal broadcast service was launched in 2004. A resident of New York City, Franken frequently visits Maine because of family connections — his wife, Frannie, is from Portland.
View Comments