American historian to discuss contemporary religious literacy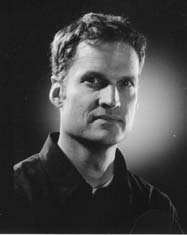 Stephen Prothero, professor of religion at Boston University, will give a presentation titled Religious Literacy: What Americans Don't Know About the World's Religions, and Why Their Ignorance Is Imperiling Our Politics at 8 p.m. Sunday, Nov. 6, in Chase Hall Lounge, 56 Campus Ave., at Bates College. The public is invited to attend the 2005-06 Zerby Lecture in Contemporary Religious Thought, sponsored by the chaplain's office, free of charge.
Chair of the department of religion and director of the graduate division of religious and theological studies at Boston University, Prothero is a historian of American religion who specializes in Asian religious traditions in the United States.
Prothero's first book, The White Buddhist: The Asian Odyssey of Henry Steel Olcott (Indiana University Press, 1966), was awarded the Best First Book in the History of Religions for 1966 by the American Academy of Religion. He has published articles in the Journal of the American Academy of Religion and American Religion and Culture.
Prothero is co-editor, with Thomas Tweed, of  Asian Religions in America: A Documentary History (Oxford University Press, 1998), and the author of Purified by Fire: A History of Cremation in America (University of California Press, 2001). His most recent book is American Jesus: How the Son of God Became a National Icon (Farrar, Straus and Giroux, 2003).
The annual Zerby lecture honors the late Rayborn L. Zerby of Lewiston, professor emeritus of religion and dean of the faculty at Bates. Each year, the program brings to campus leading commentators on contemporary religious thought. Previous Zerby lecturers have included Holocaust chronicler Elie Wiesel and Harvard University theologian Peter J. Gomes, Bates class of 1965.
For more information, call the chaplain's office at 207-786-8272.
View Comments