Katalin Vecsey reads from acclaimed memoirs of Judith Isaacson '65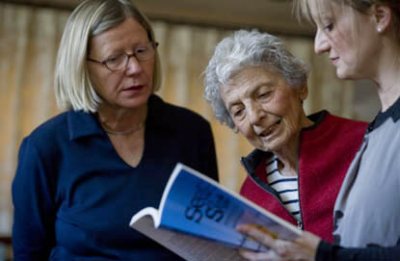 Katalin Vecsey, a member of the Bates College theater faculty, reads from the writings of Holocaust survivor Judith Magyar Isaacson '65 in a free public event.
Selections from Isaacson's book Seed of Sarah: Memoirs of a Survivor, as well as a forthcoming sequel, soon to be published by Hentrich & Hentrich, of Berlin, will be presented by Vecsey.
Callahan Hall at the Lewiston Public Library
Thursday, Feb. 12, at 7 p.m.
View Comments