Genova '92, author of best-selling Still Alice, to visit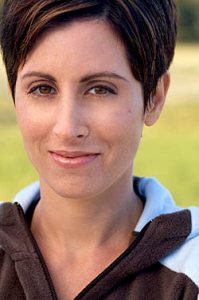 Lisa Genova, a member of the Bates College class of 1992 whose self-published novel about a professor succumbing to early-onset Alzheimer's disease became a best-seller earlier this year, offers a talk and reading at Bates at 7:30 p.m. Wednesday, May 20, in Chase Hall Lounge, 56 Campus Ave.
Sponsored by the Bates psychology department, the event is open to the public at no cost.
Genova's debut novel Still Alice made news for both its literary quality and its unusual route to public attention. Unable to attract an agent, Genova published the book herself using an online service. Then word got around, enthusiasm snowballed and Genova signed a contract with Simon and Schuster — under whose imprint the book debuted at No. 5 on The New York Times bestseller list in January.
Still Alice is the story of 50-year-old Alice Howland, who is a celebrated Harvard professor, happily married and at the peak of her career, when she notices the first signs of a failing memory. As the disease progresses, she struggles to maintain her lifestyle and to live in the moment even as her sense of self is disappearing.
"As Alice laments, 'I miss myself,'" wrote USA Today reviewer Craig Wilson. "A poignant portrait of Alzheimer's, Still Alice is not a book you will forget."
Genova graduated from Bates summa cum laude with a self-designed major in biopsychology and has a Ph.D. in neuroscience from Harvard. She has researched the molecular origins of depression, Parkinson's disease, drug addiction and memory loss following stroke.
She is also an actress working in Boston theaters and independent films. She is working on her next novel for Simon and Schuster, Left Neglected.
View Comments