New Home, New Views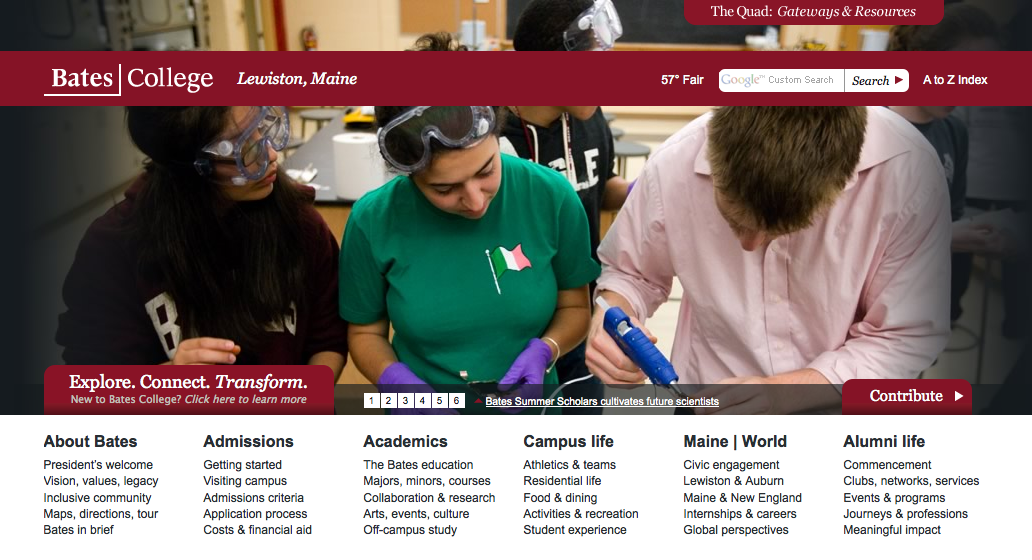 Welcome to Bates' new Home site!
This our new front door, the place to learn what Bates is all about and to explore our common interests. We call this Home 4 because it is the fourth version of Bates' home page … but this version is different. Here's why.
What to look for
We've done our best to improve the online experience, whether you are discovering Bates for the first time, getting to know Bates more deeply, or already a member of the campus community.
If you're new to Bates, we've tried to concisely capture the essence of Bates' distinctive approach to liberal arts and sciences education. (On the home page, click on "Explore. Connect. Transform.")

If you're considering applying to Bates to become a student or employee, we've tried to help you learn what's here for you in our diverse and dynamic community of learning.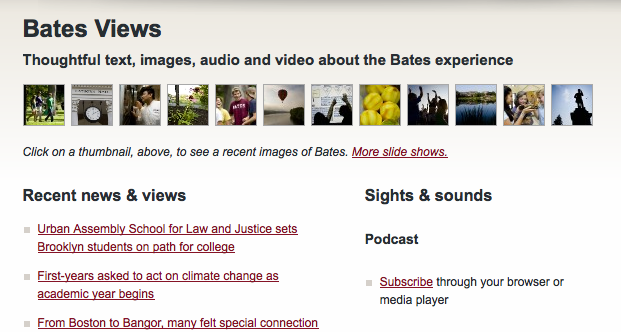 If you're already a member of the Bates community — student, faculty, staff, alum, parent — we've tried to bring together links to services you need in one place called "The Quad" tab at the top of the screen.

Going a little deeper
Here are a few more specific things to look for.
Get an overview of the "Bates" life, from application and interview, to classroom and field research, to commencement and reunion.

Find out where we are, both on campus …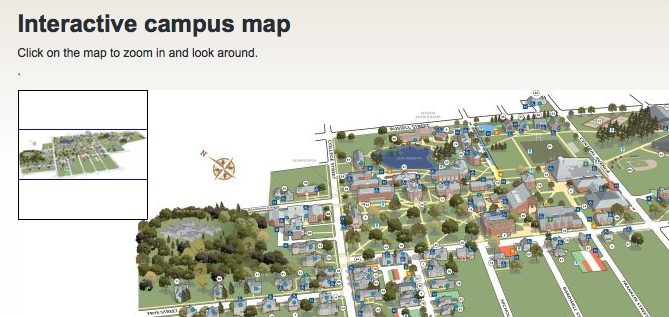 … and around this part of the world.

Watch videos, listen to audio clips, and see slide shows about how we teach, learn, and live here at Bates, and beyond.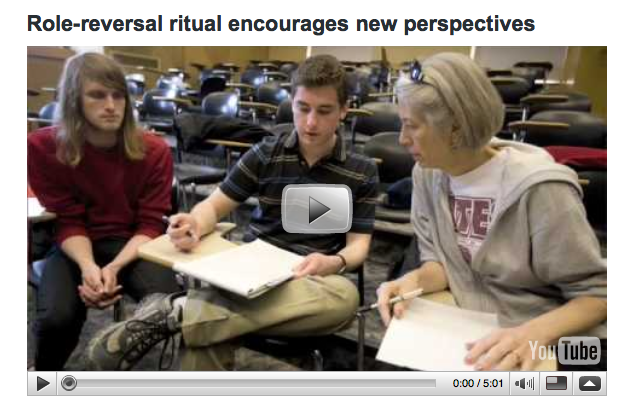 Select from among hundreds of views of the Bates experience, organized by interest.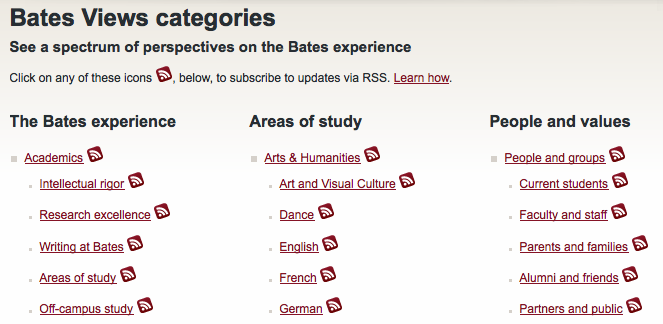 And, if you're already on campus, easily find services, resources, and tools.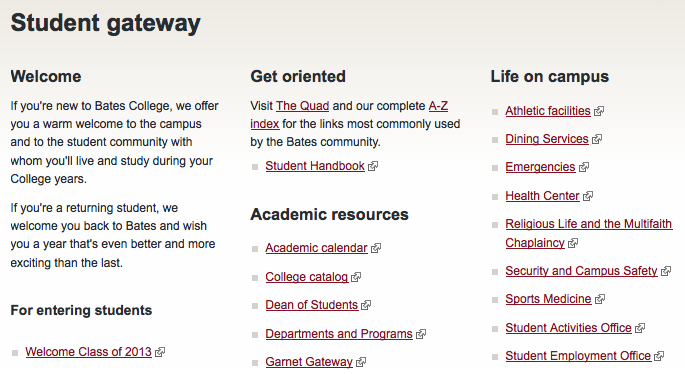 Help us evolve
Just as the Bates experience evolves, so, too, will this Home site … we're already working on the next version! Whether you're new to Bates or an old hand, please let us know how we can make this online experience more meaningful for you.
Please keep in mind that this first-phase project covers the several dozen pages where people make their first impressions of Bates, along with almost a thousand recent stories about the Bates experience. Updates to department and office sites is still to come.
Interested in learning more? Read an overview from the Bates Student.
— Jay and Ethan
View Comments