Bates Chapel is site for Oct. 24 memorial for President Emeritus Reynolds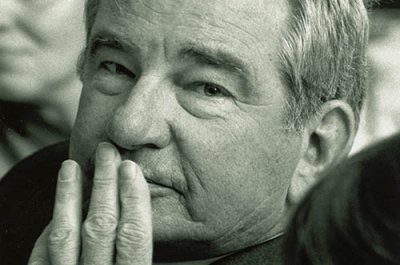 A memorial service for President Emeritus Thomas Hedley Reynolds, who died Sept. 22, takes place at 2 p.m. on Saturday, Oct. 24, in the Bates College Chapel, College Street.
The service will include remarks by Carl Benton Straub, professor emeritus of religion and the Clark A. Griffith Professor Emeritus of Environmental Studies; Burton M. Harris '59, Trustee emeritus and former chair of the Board of Trustees, and President Elaine Tuttle Hansen.
Music will be offered by pianist Frank Glazer, and John Corrie will direct a choir comprising members of the Bates College community. Participants in the service will include Dr. Helen A. Papaioanou '49, Trustee emerita; the Rev. Bill Blaine-Wallace, multifaith chaplain; and the Rev. Frank Strasburger, interim rector of St. Andrew's Episcopal Church, Newcastle, Maine.
A reception follows at the President's House, 256 College Street.
View Comments