CHC lands rapper Snoop Dogg for Feb. 27 performance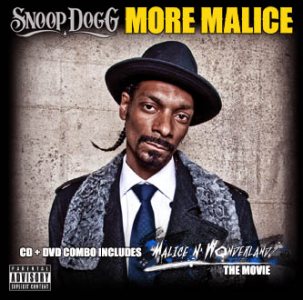 Twelve-time Grammy Award nominee Cordozar Calvin "Snoop Dogg" Broadus performs at Bates College at 8 p.m. Saturday, Feb. 27, in the Clifton Daggett Gray Athletic Building, 130 Central Ave.
The Philadelphia-based group Dephonic opens. The concert is sponsored by the Chase Hall Committee, a student organization. Please note: This concert is sold out. For more information, please call 207-795-7496.
An award-winning rapper and hip hop artist, as well as music producer, Dogg is touring in anticipation of his forthcoming release, a follow-up to 2009's Malice N Wonderland (Priority). More Malice: Deluxe Album and Movie, slated for release March 23, will feature five songs from Malice N Wonderland and five entirely new songs, as well as two remixes. Also included will be a previously unreleased mini-movie featuring Dogg, with cameos from Jamie Foxx, Xzibit, Nipsey Hussle and more.
Dogg was an early protégé of Andre Young (better known as artist-producer Dr. Dre). Young's patronage helped catapult Dogg into the national sphere, with his first album, Doggystyle (Death Row, 1993), being his most successful album to date. Certified four times platinum by the Recording Industry of America, it made Dogg a household name.
After the success of his debut, Dogg's meteoric rise to fame continued with nine more solo albums and appearances in film and television, including mainstream theatrical releases such as Starsky and Hutch (2004) and Brüno (2009).
Characterized by a laid-back style, with slow delivery and spare, rhythmic lyrics, and often incorporating freestyling or improvisation into performances, Snoop Dogg's music is synonymous with the gangster rap of the 1990s.
In a review of his 2008 album Ego-Trippin' (Geffin), Rolling Stone said his musical appeal is "based on the way he lives: in slow motion in the fast lane." The New York Times said Dogg has an uncanny ability to "make those streetwise old lyrics sound new again."
Dogg has received several high-profile industry awards, including the 2006 MTV Video Music Award for Best Dance Video for the single "Buttons" in collaboration with the Pussycat Dolls, and 2005's Billboard R&B/Hip-Hop Conference Awards Hot Rap Track award for "Drop It Like It's Hot."
Malice N Wonderland debuted at No. 23 on the Billboard charts. Dogg's voice on Malice, wrote the UK's TimesOnline, is "like no other rapper's — it flows like honey. . ."
Dogg was recently named creative chairman of Priority Records, parent company EMI's newly reintroduced label, and will focus on the Priority re-launch and in publicizing and producing new West Coast artists.
According to Black Entertainment Television, Dogg's "flexibility and resilience" have kept his name relevant and allowed him to remain "an enduring figure in hip hop . . . [Dogg] continues to prove he's not a relic of the [gangsta-funk] era, proving that while the music may change, good flow never goes out of style."
A seven-piece band, Dephonic blends indie, hip-hop and reggae. Dephonic's latest LP, Dephonition! (Dephonic Sounds Entertainment) was released in December. "If I had to describe our show, it would be intoxicating, electrifying, spell-bounding and hypnotizing," said member June Hott in an interview posted on the group's Myspace page.
View Comments