'You Can't Take It With You' opens March 5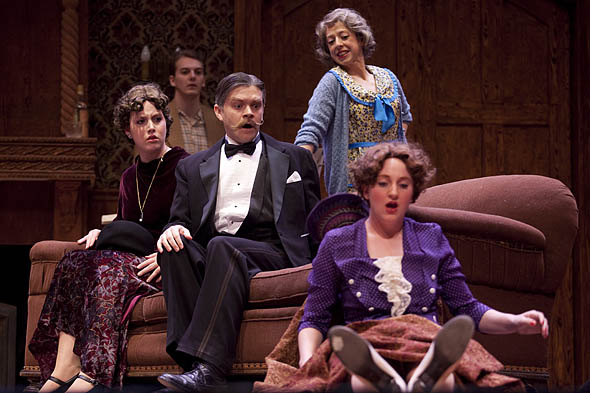 Martin Andrucki, Dana Professor of Theater at Bates College, directs the theater department production of "You Can't Take It With You," the Pulitzer Prize-winning play by George S. Kaufman and Moss Hart.
Performances take place at 7:30 p.m. Friday and Saturday, March 5, 6, 12 and 13; and at 2 p.m. Sunday, March 7 and 14, in Schaeffer Theatre, 305 College St. For tickets and more information, please call 207-786-6135 or visit www.batestickets.com.
Andrucki chose this Depression-era comedy for its sharp wit and vivid characters, and because it "seemed relevant to our moment of economic distress and general downheartedness," he says. "It's also a great affirmation of the importance of the family in getting people through hard times."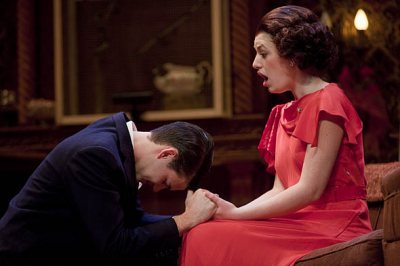 The play centers on the Sycamores, a nutty middle class family in 1936. As Alice Sycamore falls in love with a Wall Street banker, Tony Kirby, the story contrasts the bizarre lifestyle of the Sycamores with the proper and austere Kirby family. Despite the eccentricities of Alice's family, Tony's affection for her is resilient, and ultimately the couple is able to bridge the gap between the two classes.
Kaufman and Hart initially created this unconventional comedy to raise spirits in an economically troubled time. After receiving the Pulitzer Prize in 1937, the three-act play went on to run 837 performances on Broadway. The film adaptation won the Academy Award for best picture in 1938.
In working up the production, Andrucki and his students have "all learned a fair amount about American culture in the 1930s," he says. "And we've had to work hard on getting a handle on the challenging techniques of comic timing."
The mainstage production will enable three Bates students to fulfill their senior thesis projects: Margaret Koerber of New Orleans is designing the costumes; Lana Smithner of Waterville, Maine, will play the role of Alice; and Kathryn Moraros of North Yarmouth, Maine, will portray the character of Penny.
The production also features Michael Murray, Charles Franklin Phillips Professor of Economics, in the role of Grandpa.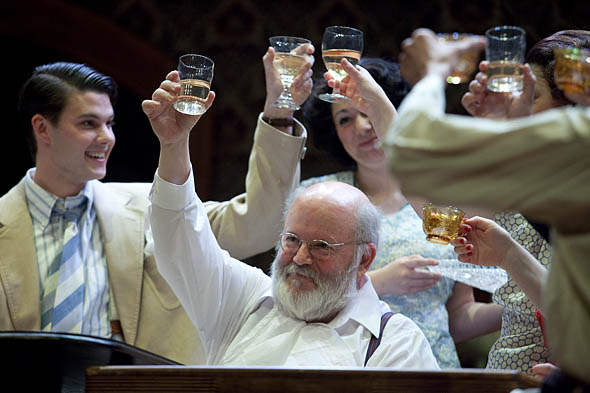 View Comments