Two Bates seniors, an alumnus receive Fulbright awards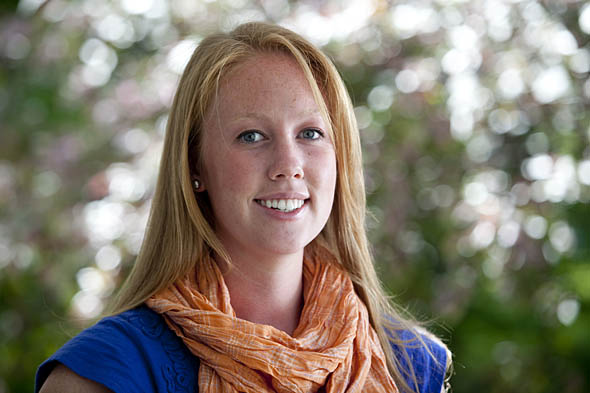 Thanks to English Teaching Assistantships from the federal Fulbright Program, two Bates College seniors and a Bates alumnus will teach English overseas starting next fall.
The Fulbright recipients are Avery Masters, a senior from Mill Valley, Calif., who will teach in Spain; Maura McGee, a senior from Manchester, N.H., who will teach in France; and Corey Pattison, a 2009 graduate now living in Gaza who will head for Indonesia.

The Fulbright Program is the flagship international educational exchange sponsored by the U.S. government. It is designed to increase mutual understanding between the peoples of the United States and of other countries. The program is funded primarily by an annual congressional appropriation to the U.S. Department of State.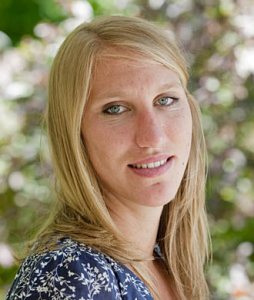 Last year, Bates was cited as a top producer of Fulbright recipients by the Chronicle of Higher Education. Not only does Bates turn out award candidates who are academically strong, but the college's Graduate Fellowships Committee and its graduate fellowships advisor, Sagaree Sengupta, provide valuable support during the arduous application process.
"They gave me great advice and seemed really invested," says Masters.
The English Teaching Assistantships are a component of the Fulbright U.S. Student Program, which sends some 1,500 U.S. citizens abroad each year. The ETAs support students as teaching assistants overseas, where they work to increase local students' English language abilities and knowledge of the United States. ETAs also pursue individual study or research.
Masters, a double major in rhetoric and Spanish, will teach English from September to June in a secondary school in a Madrid suburb for 20 hours a week, and devote the rest of her time to researching the relationship between identity and community involvement in Spain.
She studied in Argentina during the 2008-09 academic year, and more recently worked in Nicaragua with the nonprofit Partners in Health Maine. Masters' interest in Spanish culture begins with the language. "I like the poetry in the language," she says — "the nuances, the ways there are a million things that are untranslatable."
Her Fulbright research will involve community involvement as a context for expressing regional identity. Working at cultural and youth centers, she will explore whether these gathering places unify under a Spanish identity or differentiate themselves according to regional lines.
"The Fulbright gives me a chance to live outside the United States, teach and still have academia be a part of my life, outside the linear academic path," she says.
McGee, a double major in French and politics, will teach English to high schoolers in Saint-Ouen l'Aumône, just outside of Paris, from October through May. McGee already has experience working with French youth — two weeks of research with young people in Paris in December 2009 for a senior thesis, and, in 2008, a semester of study and teaching school in Rennes.
"I got to talk about Thanksgiving and about our presidential elections," she says. "They were very interested in that. Confused about the Electoral College, but we tried."
McGee expects to make teaching her career. The didactic power of dialogue between teachers and students, as experienced in both her own teaching and the Bates classroom, particularly appeals to her.
"During the Rennes internship I really got to test the way I run a classroom," she says. "I tried to pull my Bates experience into that, to show my passion for the subject matter and transmit that to the students.
"You absorb so much knowledge at Bates, but you also learn so much about yourself and others through classroom interaction with professors and students. Learning is dynamic and involves great reciprocity among everyone involved, and that's important for both education and personal growth."
Pattison, who majored in history and political science at Bates, currently works with the American NGO Relief International in Gaza, Palestine. His Fulbright teaching will take place in Yogyakarta, a city in Java, Indonesia. Pattison plans also to research contemporary Islamic political groups, a topic related to his politics thesis at Bates, and hopes to work alongside the Islamic studies faculty at a nearby university.
Pattison plans to go into international law. "The experience of cultural exchange and exposure that the Fulbright offers will be highly valuable in pursuing a career in that field," he says.
View Comments