Global Lens series continues with Uruguayan film 'Leo's Room'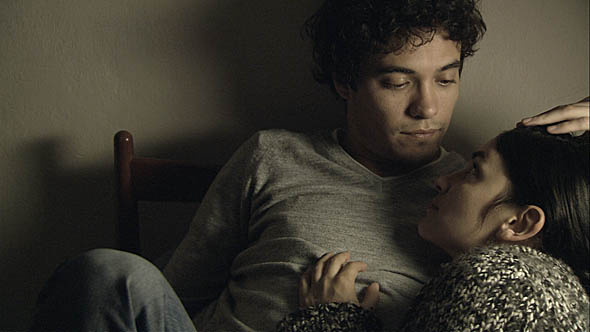 The Global Lens series of films from around the world continues at Bates College with Leo's Room by Uruguayan director Enrique Buchichio, showing at 8 p.m. Friday, Oct. 15, and at 6 p.m. Monday, Oct. 18, at the Ronj, 32 Frye St.
Hosted by the Bates College Museum of Art, the series continues on Fridays and Saturdays throughout the fall. Admission is $5. Leo's Room is in Spanish with English subtitles (92 min.). For more information, please contact 207-786-6135 or this olinarts@bates.edu.
The Global Film Initiative produces the annual series in an effort to promote cross-cultural understanding through the medium of cinema by showing little-known, skillfully made independent films to American audiences. The initiative believes that "a powerful, authentic narrative can foster trust and respect between disparate cultures and mitigate the social and psychological impact of cultural prejudice."
Buchichio's affirming coming-of-age tale is set in the heart of Uruguay's capital, Montevideo. The affable but secretly troubled Leo wraps himself in the comfort of his small rented room, unmotivated to finish his college thesis or find a job, and content with infrequent visits from his girlfriend. After their relationship ends, Leo begins to break out of his shell by cruising the Internet for a new companion. However, it isn't until he has a chance reunion with a classmate that he is forced to consider the true meaning of his reclusive lifestyle, and a future outside the metaphoric safety of his room.
Made in 2009, Leo's Room is Buchichio's first feature film. In 2005, he was selected for the Talent Campus Buenos Aires competition, organized by the Universidad del Cine in cooperation with the Berlinale Talent Campus. In 2007 he released the short Noche Fría.
View Comments