Oprah selection sparks Dickens discussion with Nayder in Wall Street Journal
Does Charles Dickens matter?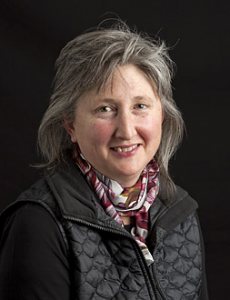 The question, prompted by two Charles Dickens novels, A Tale of Two Cities and Great Expectations, being named to Oprah Winfrey's Book Club, prompted The Wall Street Journal to put the issue to two Dickens scholars: Bates Professor of English Lillian Nayder and Michael Slater, a Dickens biographer and professor emeritus of Victorian literature at Birkbeck College in London.
Said Nayder, "There's no doubt that A Tale of Two Cities and Great Expectations will speak to our own concerns with social inequity, mismanagement and greed." And, she added, "any recent college graduate still living at home and looking for work is also likely to relate to Pip, with his thwarted ambitions and his modest career."
Nayder is author of The Other Dickens: A Life of Catherine Hogarth (Cornell University Press, 2010), the first comprehensive portrait of the woman whom Charles Dickens married and then repudiated as unfit after 22 years of marriage and 10 children. Nayder's book demonstrates that Catherine Dickens was a competent woman and her marriage a happy one for much of its duration.
Related stories about The Other Dickens: