Slide show features 2011 Commencement day photographs
* View the slide show by clicking the thumbnails.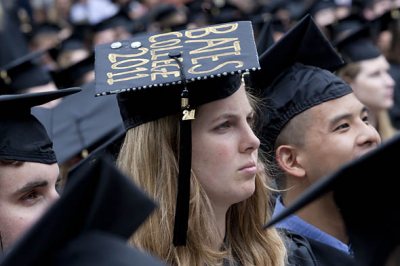 Always uplifting, the 2011 Commencement ceremony had a conversational, convivial spirit, as presenters on stage passed laughs around, friends and families jostled for camera angles and cheered on their graduates, and the clouds finally parted, allowing unfiltered sunshine to illuminate the 145th Bates College Commencement. Photographs by Phyllis Graber Jensen.
View Comments