Free, audacious and confounding Peter Gomes '65
Peter's Freedom
By Carl Benton Straub
Several years ago, a young Bates development officer and I arrived at Sparks House at Harvard for a visit with Peter Gomes.
We were barely seated in his study when Peter looked at me and said, "If you've come to ask for money — don't."
I was startled — money was not at all on our minds. So I quickly said, "Peter, if the college were going to ask you for money, it wouldn't send lightweights like us."
Well, that made Peter pause. That lower lip went out, the chin went up, and he gave that eternal nod. "Good point," he said.
---
 This essay and the selection of remarks that follow were adapted from addresses delivered at the tribute to Peter Gomes at Reunion 2011.
---
Like Peter's other friends, it took me a while to learn to intuit the deep rumblings just beneath the fleeting surfaces of Peter's humor, quips, and targeted disdains. It took me a while to know his tenderness, and the kindnesses that flowed from it.
Many have spoken about Peter's complex character. This is what I have seen: Peter said what he said, did what he did, and hoped what he hoped out of his audacious and confounding freedom as a Christian man.
He called his life "a work in progress." I will add that it was a work beyond the reach of pietism and beyond the range of moralism. Peter experienced the antinomies of life, the paradoxes and contradictions in living, and the ambivalences of being human. But he also experienced them being reconciled in him by a loving God. Out from this inner reconciliation, and because of it, he taught us.
A traditional moment of his teaching in Harvard Yard was his benediction at the traditional Senior Class Chapel on the morning of commencement. It always passed over the platitudes, always transcended the academy's prejudices.
One year, he famously told the seniors that "you are going to be sent out of here for good, and most of you are not ready to go. The president is about to bid you into the fellowship of educated men and women, and you know just…how…dumb…you…really… are."
After the seniors cheered their agreement, Peter continued on.
"You know that you can no longer fool all the people even some of the time. By noontime today you will be out of here. By tomorrow you will be history. By Saturday you will be toast. That's a fact — no exceptions, no extensions."
But there is always hope, Peter told the seniors.
"The future is God's gift to you. God will not let you stumble or fall. God has not brought you this far, to this place, to abandon you or leave you here alone and afraid. The God of Israel never stumbles, never sleeps, never goes on sabbatical. Thus, my beloved and bewildered young friends, do not be afraid.
"God grant you life until your work is done, and work until your life is over."
Carl Benton Straub, professor emeritus of religion and the Clark A. Griffith Professor Emeritus of Environmental Studies, joined the Bates faculty in 1965. 
---
To whom should we look?
I met Peter in 1970 at Harvard Divinity School. He and I were both thin, and if I must say so myself, one Afro was as good as the other. Not yet was Peter Gomes the national treasure, not yet an icon. But he was then, and always was, sincere, earnest, talented, unique, smart, interesting, kind, and funny. In a sermon, Peter once argued that plagiarism has its place in a discussion of moral worth. We all strive to be honest and unique, he said, but few of us are truly honest, fewer still are unique. So life becomes a kind of imitation — a sort of plagiarism. The question is, to whom should we look for a vision of a good life? Peter Gomes' life was a beautiful sermon. It was a good life. And one certainly worth plagiarizing from time to time. — James Lawson P'13
Simple joys of our beautiful existence
Peter Gomes once said that if we are to be true to our Bates identity and inheritance, "we will continue to be very peculiar people in a very ordinary world. I want us to stand out." Peter's journey taught me that standing out is a spiritual process. It is one that requires trial and error, deep reflection, and a certain sense of restlessness. His journey also taught me to savor the reunions we have in this life. These gatherings fulfill our common purpose: sharing the simple joys of our beautiful existence. — Marshall Hatch '10
At the fee of masters
I would listen to Peter Gomes and Kate Stimpson lead the discussion during meetings of the trustee committee on honorary degrees. For a young trustee, it was like sitting at the feet of the masters. They were connected to every major thread in our country: economic, social, cultural, political. I saw how they offered their personal values to this important process, and I learned what it means to bring all the elements of your life together into service of this great institution. — Jamie Merisotis '86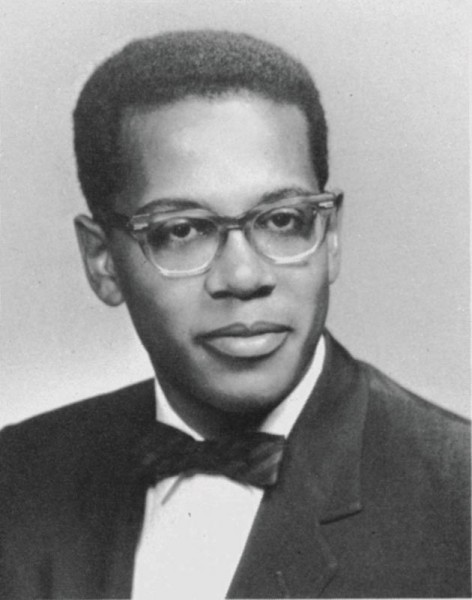 Knots holding?
We all knew Peter as a best-selling author and one of the world's great preachers. But he was also a pastor who could, with a two-word question, drive to the heart of things. Long ago, he helped me with cogent advice as my first marriage was ending. In subsequent years, he would occasionally peer gently at me and, with a simple two-word question, ask about my second one. "Knots holding?" For those of us who loved him, our presence here today reflects knots that are still holding strong. — Bill Hiss '66
View Comments