Bates in Brief Academics: New professors and why they do what they do
Faculty with Forebears
New tenure-track professors don't step into a vacuum when they arrive — they often replace retired professors.
This fall, for example, neuroscientist Jason Castro succeeded John Kelsey, who started his Bates career in 1979 (when Castro was 1 year old) and retired last year. And there are bittersweet legacies, such as Paul Shea succeeding the late David Aschauer, who died of natural causes during a triathlon in 2011.
Here are the new tenure-track additions to the faculty:
Who: Paul Shea, economics
He succeeds: David Aschauer, passed away 2011
Why he's an economist: To create better ways to predict consumer expectations. "Economists really don't agree on how people form expectations," he says. Shea seeks to model consumer expectations in a way that the theoretical people in his models "are just about as smart as the people who are actually making decisions in the economy."
---
Who: Larissa Williams
She succeeds: Joe Pelliccia, retired
Why she's a biologist: To study the process of evolution as it happens. "I look at the differences between the genomes of animals and plants that live in clean places and in polluted places to find suggestions of how they survive in the polluted environments."
---
Who: Rachel Boggia
She succeeds: No one — she's the second tenure-track dance faculty member
Why she's a dance professor: Majoring in neurobiology and behavior at Cornell, she studied dance all the while. There, she discovered the power of technology in dance when her teacher Byron Suber put her in "smart shoes" that enabled her to create her own sound score.
---
Who: Ali Humayun Akhtar, religious studies and classical and medieval studies
He succeeds: Susan Schomberg, did not return
Why he's a religious studies scholar: To interpret the medieval Mediterranean, a fascinating patchwork of Islamic and Christian kingdoms, where theologians and merchants worked in a spectrum of languages. Students of the liberal arts today, he suggests, "have the potential to become a new generation of paradigm-shifting modern polymaths in the way that Averroes, Maimonides and Aquinas shifted the historical trajectory of philosophy and science."
---
Who: Raluca Cernahoschi, German (joint appointment with Jakub Kazecki)
They succeed: Denis Sweet (retired)
Why she's a German scholar: It's partly to investigate literature produced by ethnic German authors in Romania who came of age after World War II. These writers have had to position and reposition themselves vis-à-vis their country's shifting political and social landscapes.
---
Who: Jakub Kazecki, German (joint appointment with Raluca Cernahoschi)
They succeed: Denis Sweet (retired)
Why he's a German scholar: It's in part to explain the role of humor in wartime. The author of Laughter in the Trenches, Kazecki points out that humor operates in similar ways across various constructs of identity. For example, Erich Maria Remarque is considered a pacifist, but what his soldiers laugh at in All Quiet on the Western Front is "what soldiers in works by more conservative authors laugh at," Kazecki says. "They subscribe to a similar set of values."
---
Who: Jason Castro, psychology
He succeeds: John Kelsey (retired)
Why he's a neuroscientist: "I find it fascinating that all of our ineffable experiences — smells, sounds, emotions, memories, cravings — are ultimately the products of activity in a very physical and complex object in our heads."
---
Academics Facts
Chemist Glen Lawson won a $350,000 NIH grant to study cold–causing picornaviruses.
The day before fall semester begins is the busiest for Bates.edu as students check schedules.
The Chronicle of Higher Education calls Bates a "Top Producer" of Fulbrights.
Of the 26 endowed professorships, four are in economics.
The 2013 honors thesis deadline is March 22 at 3 p.m.
---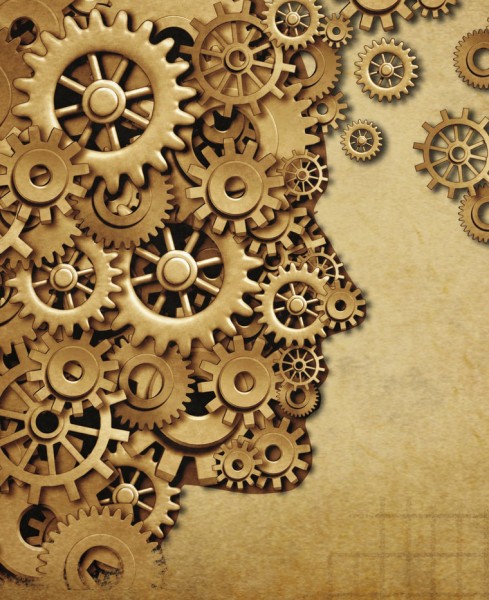 Service Return
A decade ago, when Bates psychologist Michael Sargent helped Saul Miller '04 score an internship with prominent Harvard social psychologist Mahzarin Banaji, the scope of Sargent's gift eluded Miller.
Miller gets it now.
"As a faculty member myself, I realize how hard it must have been for Michael to get me that internship, and what a great opportunity it was," says Miller, an assistant professor of psychology at the University of Kentucky.
Generous service to students, and to the discipline of psychology as a whole, caught the eye of the American Psychological Association. Last fall, the APA awarded the Bates psychology department its Departmental Award for Culture of Service in the Psychological Sciences.
---
Women of the Mob
England's Peasants Revolt of 1381 is typically depicted like the mob scene in a Frankenstein movie: men rallying with pointy implements, women unseen.
But research by Sylvia Federico, associate professor of English, helped the BBC tell a different story last year.
During the 1381 revolt (over taxes, natch), women did "almost everything" that men did, Federico told the BBC. "They were not shy to pick up sticks and staves and wield them against perceived oppressors."
Federico first published her findings back in 2001 in the scholarly article "The Imaginary Society: Women in 1381" in the Journal of British Studies. Last June, the BBC sought out Federico for its story on the anniversary of the day 631 years ago when rebels dragged Lord Chancellor Simon of Sudbury from the Tower of London and beheaded him.
---
This Just In
Recent Bates-authored articles in academic journals, including some with alumni co-authors who contributed senior thesis research.
Article: "The Effect of Mixing Events on the Dynamics of pH1N1 Outbreaks at Small Residential Colleges"
Publication: Journal of American College Health
Authors: Karen Palin (biology) and Meredith Greer (mathematics)
What It Explains: Sharing lessons from the 2009 H1N1 outbreak at Bates, the authors find that small residential colleges should be aware of student mingling patterns when offering vaccine clinics during an outbreak. While helpful, such clinics tend to alter student interaction patterns, and students mingling with different students than usual can actually hasten the spread of a virus.
---
Article: "Chinese Fandom and Potential Marketing Strategies for Expanding the Market for American Professional Sports into China"
Publication: International Journal of Sports Marketing & Sponsorship
Authors: Su Langdon (psychology) and co-author Sam Kaplan '09
What It Explains: Chinese fans of U.S. sports seem to appreciate aesthetics and connection to the sport more than its entertainment value, "telling us that when marketing American pro sports to Chinese, focus less on thrills and action and more on beauty and grace and sense of connection," Langdon says.
---
Article: "Curatorial Studies on the Edge: The Ghetto Biennale, a Junkyard, and the Performance of Possibility"
Publication: Journal of Curatorial Studies
Author: Myron Beasley (African American studies and American cultural studies)
What It Explains: Insights into the 2009 Ghetto Biennale in Port-au-Prince, Haiti, where international artists worked alongside artists of the Grand Rue against the backdrop of international politics and national disaster, with the earthquake occurring just weeks after the Biennale.
---
Article: "Chronic Hyperoxia and the Development of the Carotid Body"
Publication: Respiratory Physiology and Neurobiology
Authors: Ryan Bavis (biology), research associate Liz Dmitrieff and Sarah Fallon '12
What It Explains: Additional proof that the development of the human respiratory system is more vulnerable to environmental perturbations than once thought.
View Comments