Here are a few items from the Muskie Archives and Special Collections Library.
Stay Strong, Men
In the movie Rocky, trainer Mickey famously said to his fighter, "Women weaken legs!"
In that vein, there's a bit to unpack in this circa 1955 photograph of a pep rally in Alumni Gym, where Bobcat football players — see the banner at center — are exhorted to "forget your mates" as a key to beating Maine.
As to whether there's any truth that sex decreases athletic performance, some researchers have gotten busy on that topic.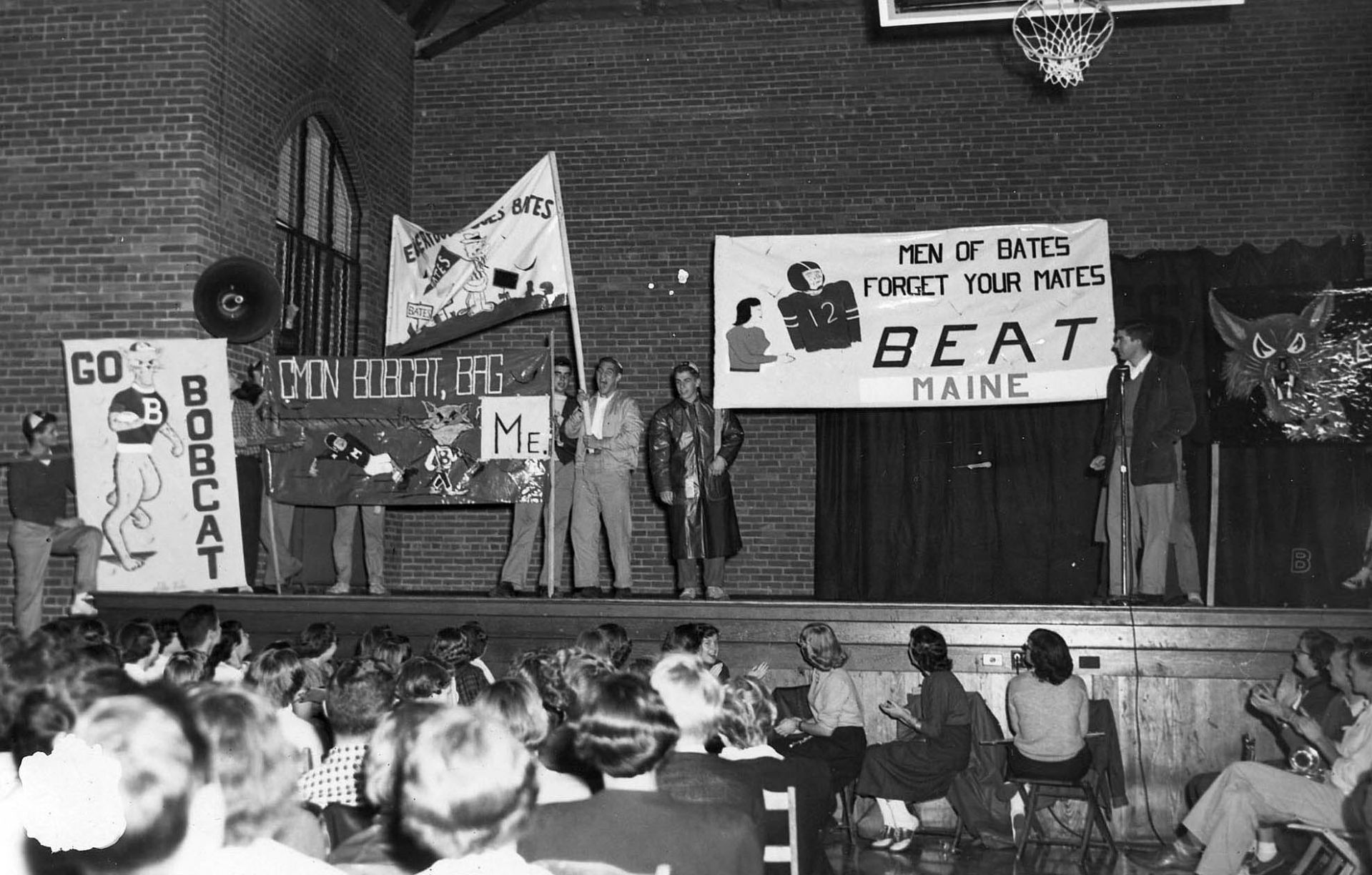 ---
Runneth Over
In May 1920, the college's Philhellenic Club took its production of Hippolytus to Haverhill, Mass., where the students were guests of the local immigrant Greek community. The hosts treated the Bates guests to "four royal meals" during their overnight stay, reported The Bates Student, and presented this "mammoth, loving cup" as a token of appreciation.
One of Bates' notable graduates, Euterpe Boukis Dukakis '25, grew up in Haverhill's Greek community. Then in high school, she met her future husband, Panagis Dukakis, Class of 1922, during the students' 1920 visit. He played the title role in the play.
Their son, Mike Dukakis, became governor of Massachusetts and the 1988 Democratic nominee for president. Euterpe and her family established at Bates the endowed Euterpe B. Dukakis Professorship in Classical and Medieval Studies in 1994, a chair held by Laurie O'Higgins.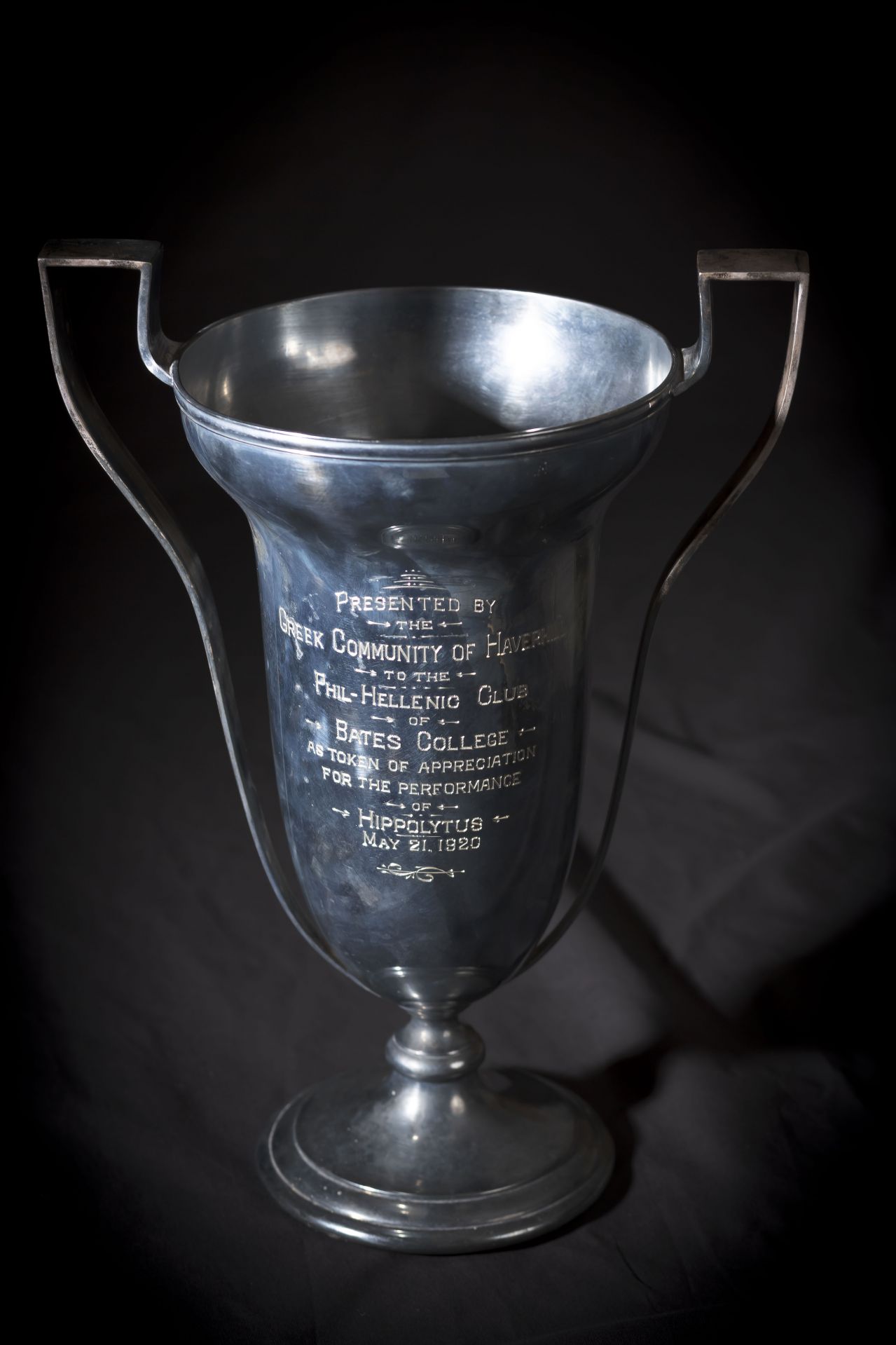 ---
Stanton Strip
This strip of leather shows legendary professor Johnny Stanton and the words "Uncle Johnny" at the top. That we know. Its use? Unclear. A bookmark?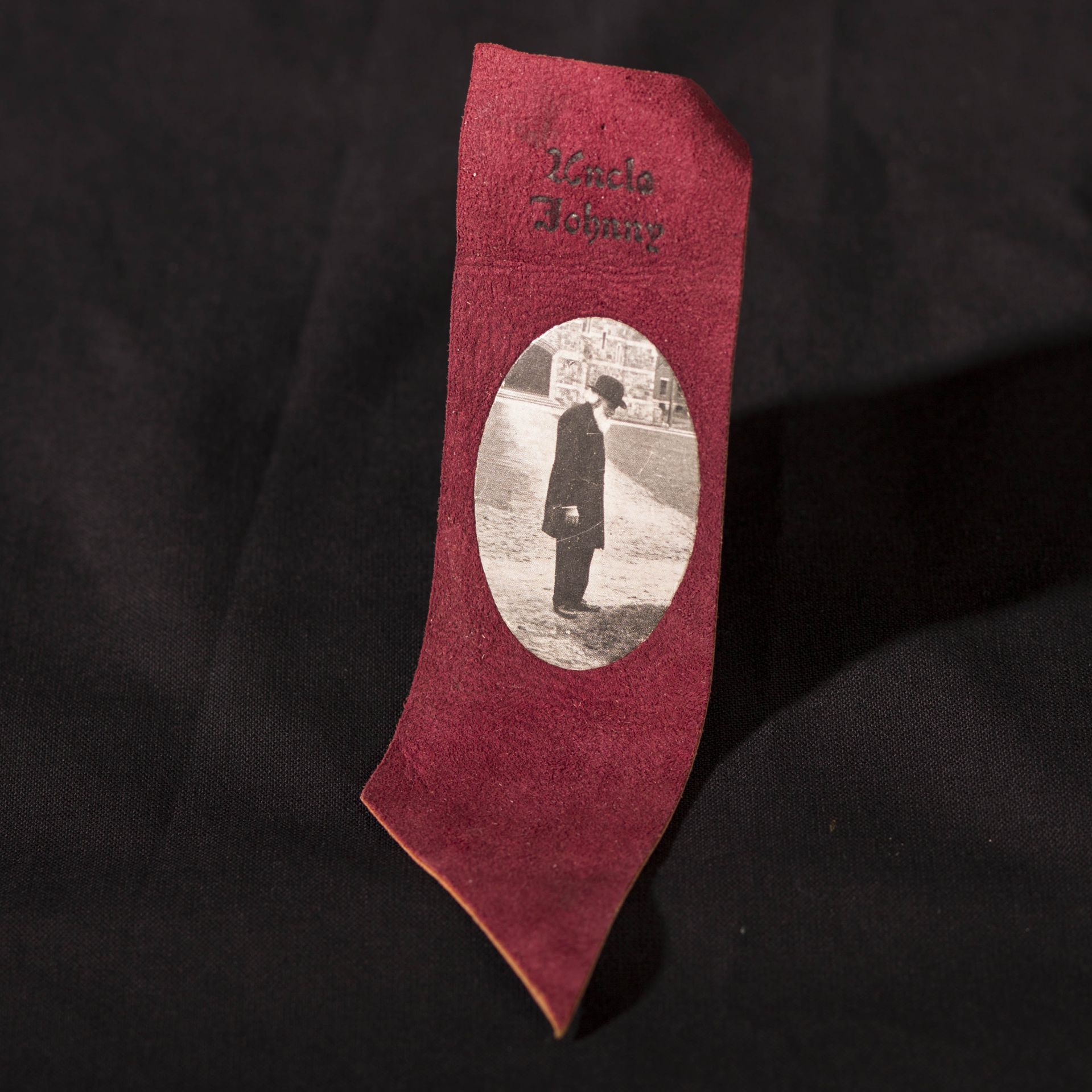 ---
High Honors
A great track athlete of his era, William Wheeler Bolster, Class of 1895, established a Bates high-jump record of 5 feet, 4 inches, in June 1892 to win this medal. Bolster went on to become a local physician.
Today, the Bates high jump records are owned by Matt Schecter '89. He cleared 7-0.25 (indoors) and 6-10 (outdoors).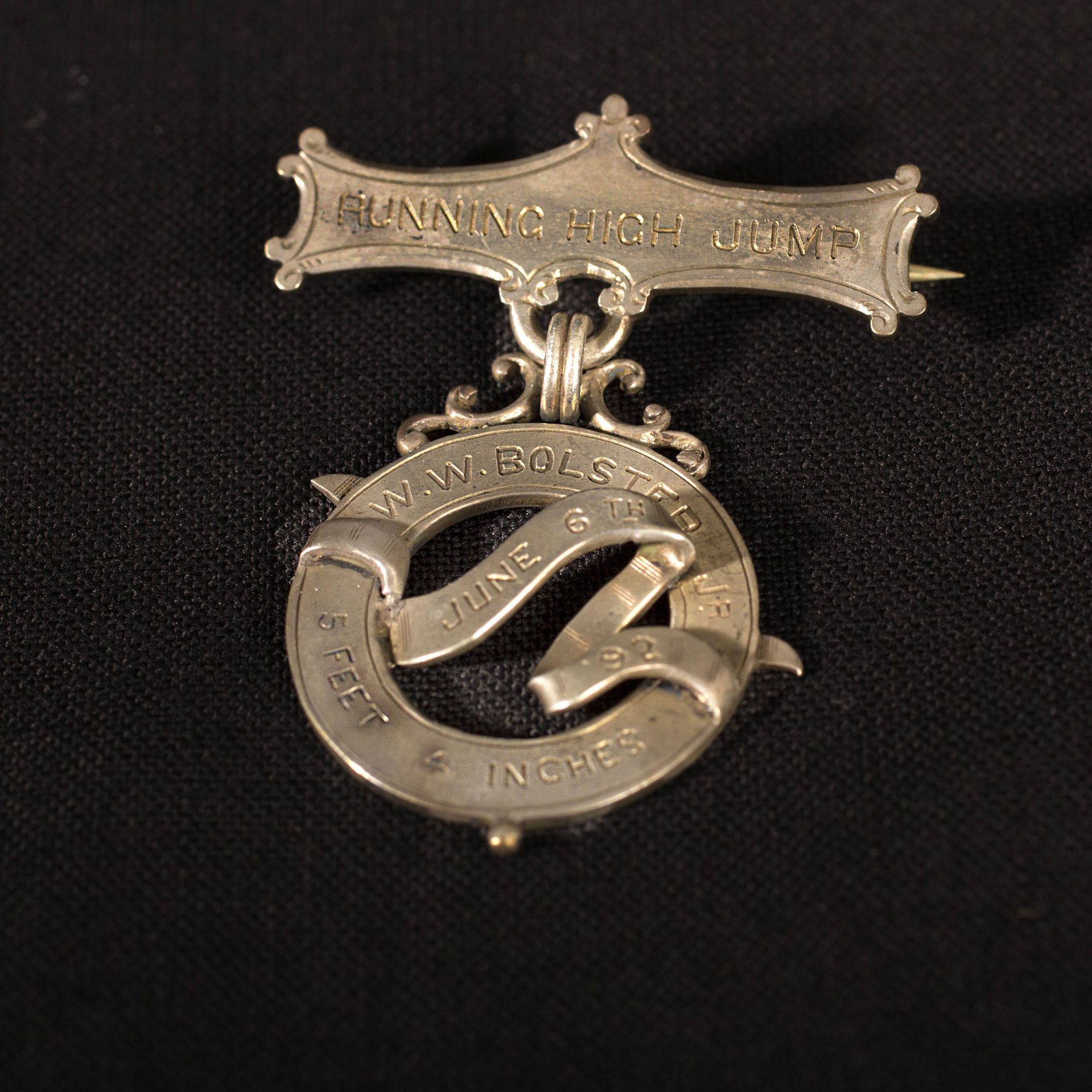 View Comments