A selection of recent mentions of Bates and Bates people in the news media.
Karen Hastie Williams '66
Karen Hastie Williams, barrier-breaking lawyer, dies at 76 — The New York Times
News outlets around the country reported on the trailblazing achievements of Black lawyer Karen Hastie Williams, who died July 7 at age 76.
In 1974, Hastie Williams became the first Black woman hired as a clerk on the Supreme Court, working for Justice Thurgood Marshall.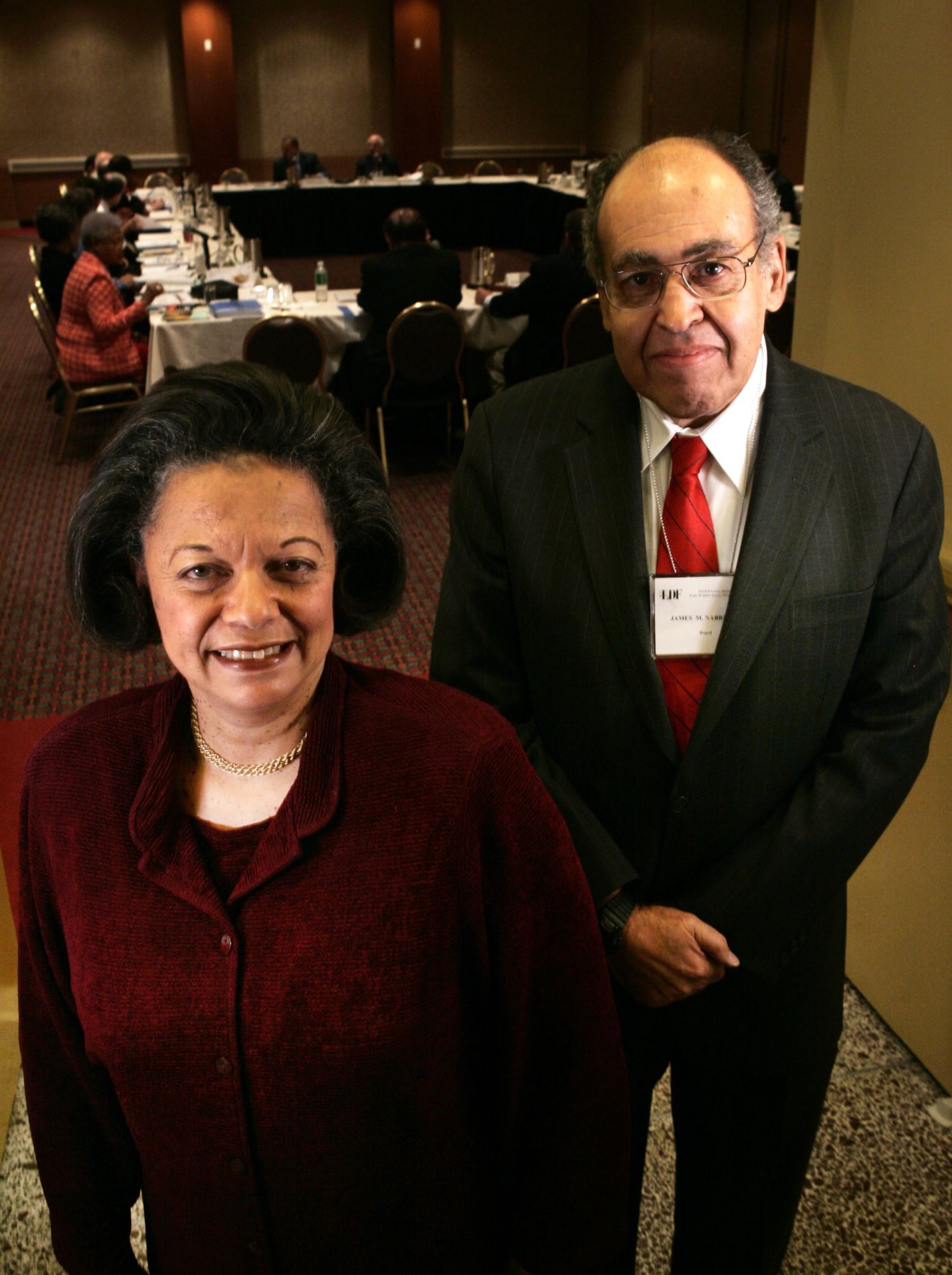 "She was the first woman and the first person of color to make partner at Crowell & Moring, a white-shoe law firm in Washington, D.C., and she repeated the same achievement on a series of corporate and nonprofit boards," according to The New York Times.
She and her husband were "among the capital's power elite, part of a generation of Black professionals who had entered the establishment in the post-civil rights era. Mrs. Williams made it a point to give back. At Crowell, on corporate boards and in a long list of nonprofit positions, she set herself up as one of the city's leading mentors for women and people of color in legal and government circles, propelling dozens of promising young lawyers into successful careers."
Read the stories:
---

Al Fereshetian and Curtis Johnson, Bates athletics
Curtis Johnson taking baton from Al Fereshetian as Bates men's track and cross country coach — Lewiston Sun Journal
Speaking to Wil Kramlich of the Lewiston Sun Journal, Al Fereshetian used a track analogy to explain his decision to retire after 26 years as head coach of men's cross country and track and field.
"You know, you want to pass that baton," said Fereshetian, who has been succeeded by Curtis Johnson, an assistant coach since 2016.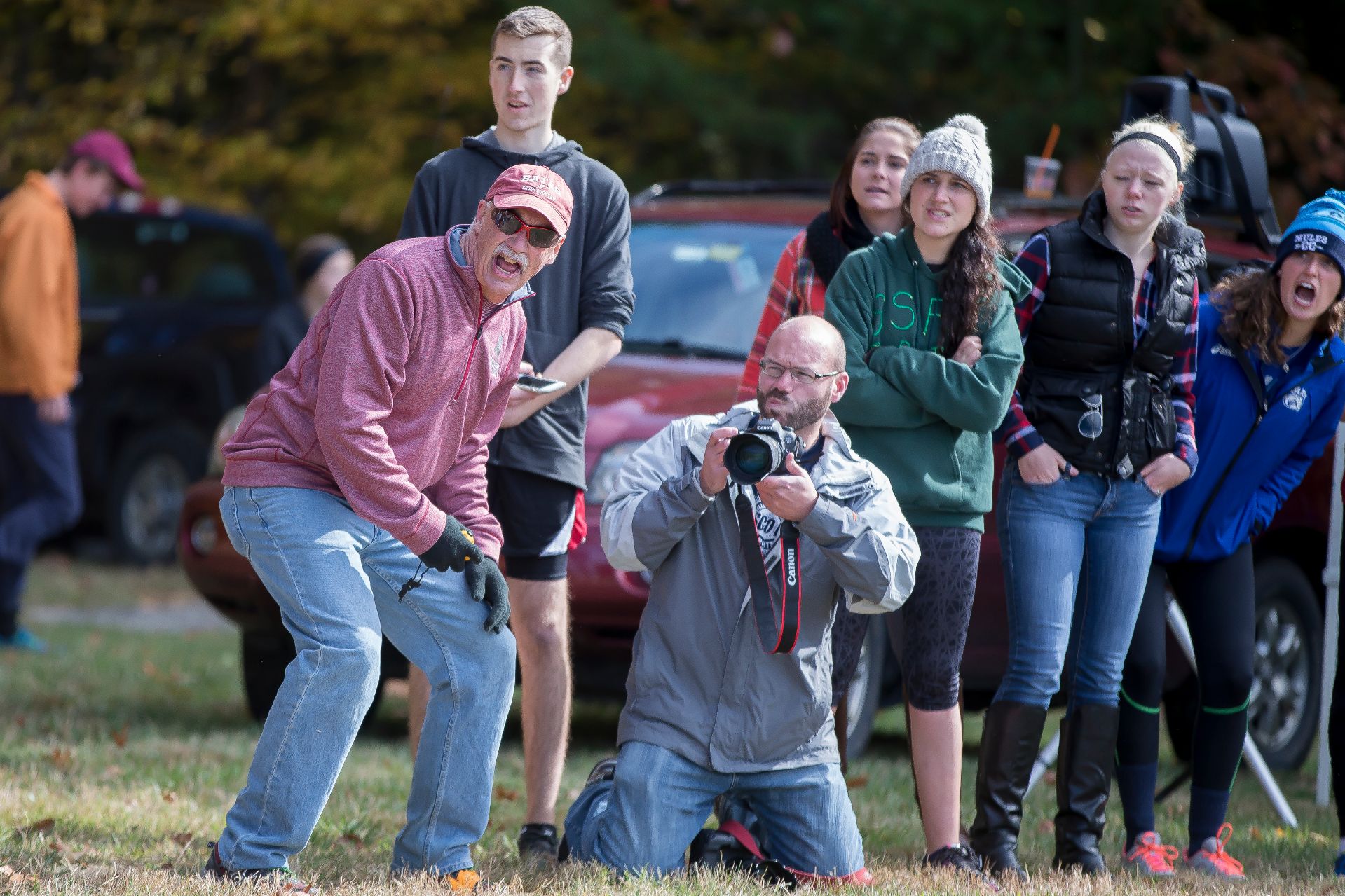 If one of the runners in a relay race gets too tired, Fereshetian explained, "then you almost are stumbling to pass that exchange, and that doesn't make for…a very successful relay.
"So, I feel like I've been able to maintain a good pace up to this point, but I can see if I hung in there too much longer I'd probably be hitting that point where I wouldn't be able to keep moving that baton the way I want to — and the way it needs to for the team to be successful."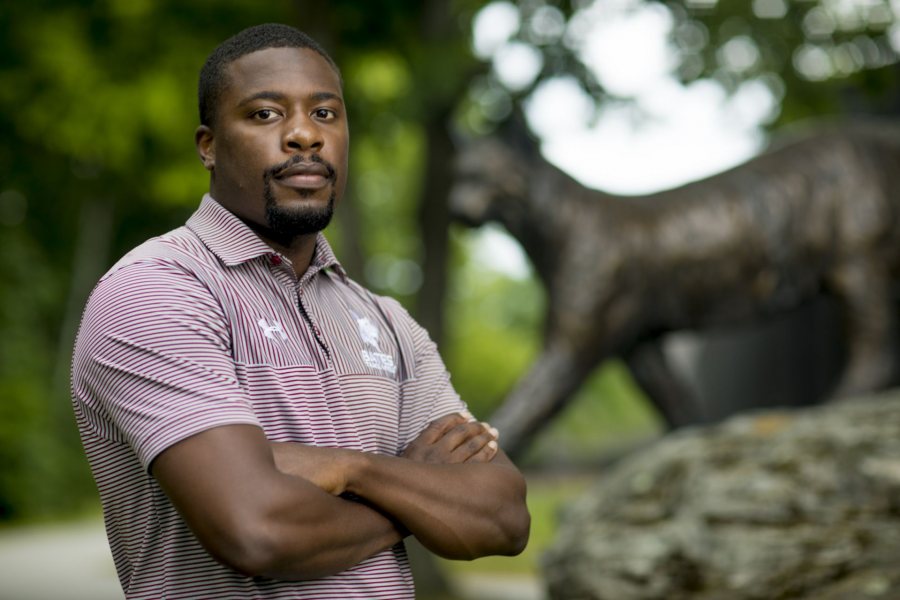 ---
John Baughman, politics faculty
Celebrities running for office are boosted by the political moment — Teen Vogue
Associate Professor of Politics John Baughman tells Teen Vogue writer Tyler Baum that celebrities with little political experience who run for office can take advantage of the growth of "negative partisanship."
That's the tendency, explains Baughman, of many voters "not simply to support their own party…but to actually vote against the other party's candidates."
When a voter is motivated to vote against one candidate, it lowers the bar for what it takes to earn the vote, says Baughman, opening the door for a celebrity or other newcomer.
---
Alexandria Onuoha '20
Protecting Black women college students from "far-right misogynoir" — Suffolk University News
In a Q&A interview with Suffolk University News, Alexandria Onuoha '20, a doctoral student in applied developmental psychology at the university, talked about researching the impact of far-right ideologies on Black woman college students.
Using ideas developed by feminist scholar Moya Bailey, who coined the term "misogynoir" to describe the racist misogyny directed toward Black women, Onuoha is exploring what she calls "far-right misogynoir," the "direct hate and prejudice towards Black women from far-right groups and individuals."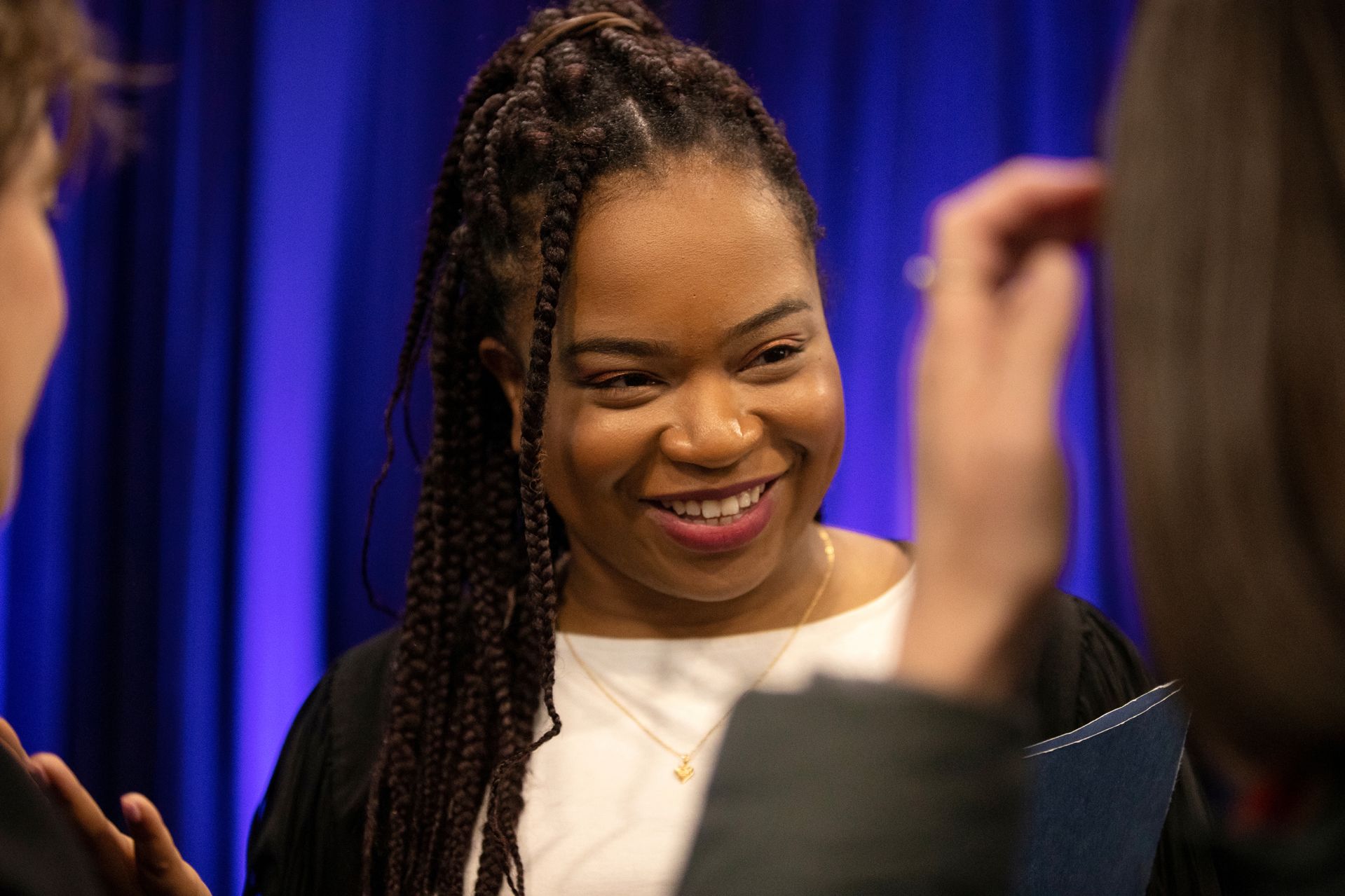 In her psychology studies at Bates, she says, "at first I didn't see myself reflected as a Black woman." As her coursework and skills deepened, "I learned I can study things about my community in a scientific way that can impact change."
That culminated in a senior thesis on "attitudes toward Black LBGTQIA+ individuals and whether religious commitment affects perceptions toward them. I became more and more interested in the Black women college experience."
---
Andrew Kennedy, chemistry and biochemistry faculty
Bates College professor guiding students through COVID-19 data — Lewiston Sun Journal
In a Q&A with the Lewiston Sun Journal, Assistant Professor of Chemistry and Biochemistry Andrew Kennedy explains how two students inspired a data-visualization project to track COVID statistics among schools of the New England Small College Athletic Conference during the 2020–21 academic year.
Jillian Serrano '21 and Wuyue Zhou '21 were student researchers in the Kennedy lab, which focuses on epigenetics: how genes can change their function without being altered themselves.
The pair "wanted to have a sense for how outbreaks would unfold at other, similarly sized colleges that were also coming back to their campuses in-person," Kennedy said.
The result was a dashboard updated daily with information about COVID in the NESCAC. The two students "did everything," Kennedy says. "I would simply meet with them daily for data visualization and to discuss what the data might mean."
The power of data became clear in late March, when Bates saw a surge in student cases. Based on data from similar spikes and lockdowns at other NESCAC campuses during the year, "it was predictable that a lockdown [at Bates] would be able to arrest the spread of the virus on campus without exceeding available isolation housing for infected students."
From April 1 to 13, Bates implemented in-room restrictions for all students, which stopped the surge.
---
Amy Belding Brown '69
An Irish immigrant saves the work of a brilliant poet in Emily's House — Booktrib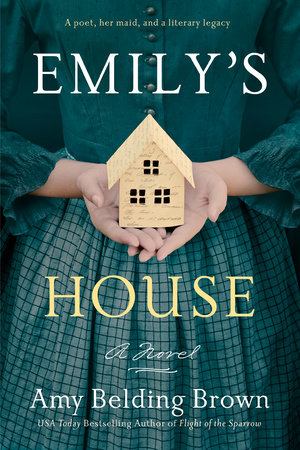 Author Amy Belding Brown '69 is a "master of historical fiction," says a Booktrib review describing Brown's new novel, Emily's House, as "emotionally satisfying because of Brown's exquisite writing."
The novel explores the relationship between poet Emily Dickinson and her confidante, Margaret Maher, the Irish maid responsible for saving Dickinson's work from certain destruction, albeit against the poet's expressed wishes.
---
Julia Sleeper '08 and Kimberly Sullivan '13
Tree Street Youth celebrates 10 years of community, safety and hope — Lewiston Sun Journal
The Lewiston Sun Journal looked back at the humble beginnings of Tree Street Youth, founded as a summer activities camp in 2011 by Julia Sleeper '08 and Kim Sullivan '13 and now a robust nonprofit offering a range of youth-centered programs and partnerships.
"The building where Tree Street Youth started in 2011 had been a paint shop," writes Sun Journal intern Ellie Wolfe '23. "After that, it was a preschool. Then it was a big, empty building."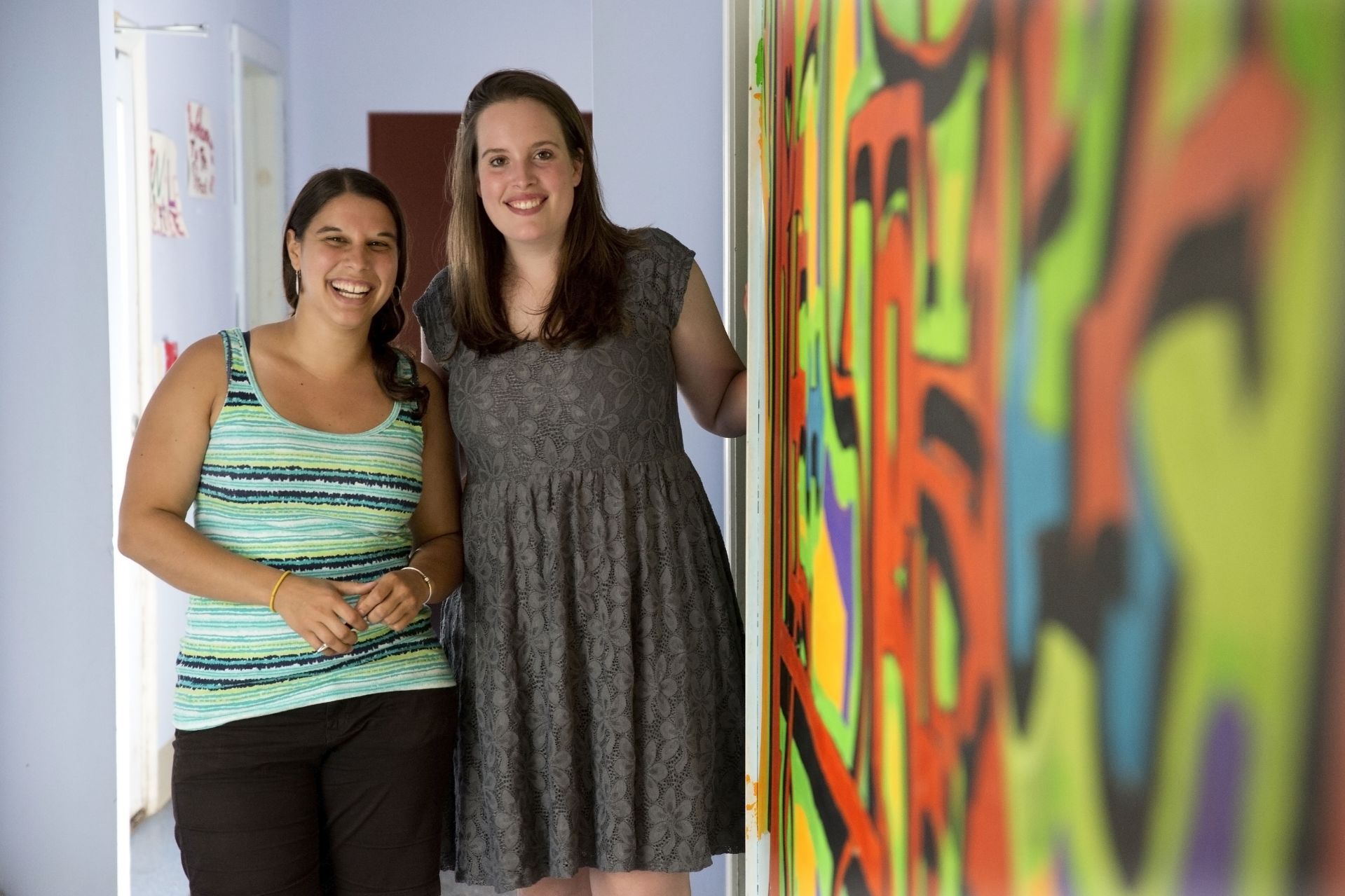 Sleeper, who is now Tree Street's executive director, recalls how she and Sullivan "painted it up, designed a summer camp, and ended up running our very first summer program in 2011, with eight teenagers from the neighborhood as street leaders."
---
Jenn Lemkin Bouchard '99
Jenn Bouchard returns to Mystic Saturday — The Westerly Sun
The Sun of Westerly, R.I., profiled Jenn Bouchard '99, author of the novel First Course, when she returned to the area for a book signing at Banks Square Books in Mystic.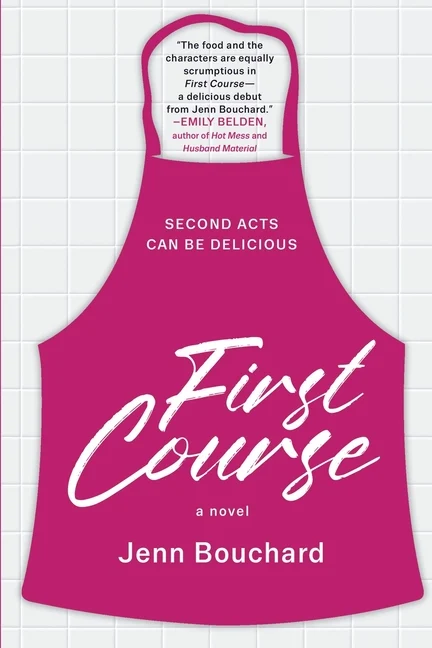 Bouchard spent part of her childhood in nearby Gales Ferry, Conn., when her father was executive officer of the USS Groton submarine in the mid-1980s. "Coming back is a bit of a homecoming for me," Bouchard said.
Bouchard's novel tells the story of 24-year-old Janie Whitman, who after a series of life-altering catastrophes retreats to her family's summer house in Maine, where she seeks solace and stability among family, friends, and food, and finds romance along the way.
As a review in The Bedford Citizen notes, the book is "about food — and a lot more."
The novel is set in Cape Elizabeth, Maine. Bouchard told the local paper that Maine has been a touchstone since her first college visit to Bates.
"I had moved every two or three years throughout my life due to my father's Navy career as a naval submariner, and I was so excited about the prospect of staying somewhere for four years."
---
Nancy Hohmann '68
Belle, the Oxford Hills therapy dog, knows when someone needs her — Advertiser Democrat
A feature story in the Advertiser Democrat of Norway, Maine, notes that "Nancy Hohmann and her therapy dog, Belle, are regulars at schools and nursing homes around the Oxford Hills of western Maine."
Hohmann and Belle began their routine after Hohmann saw "how much pleasure a visiting therapy dog brought to her mother during her final days." The retired public school educator "decided doing the same would be a good way to pay it forward: by providing that joy to others."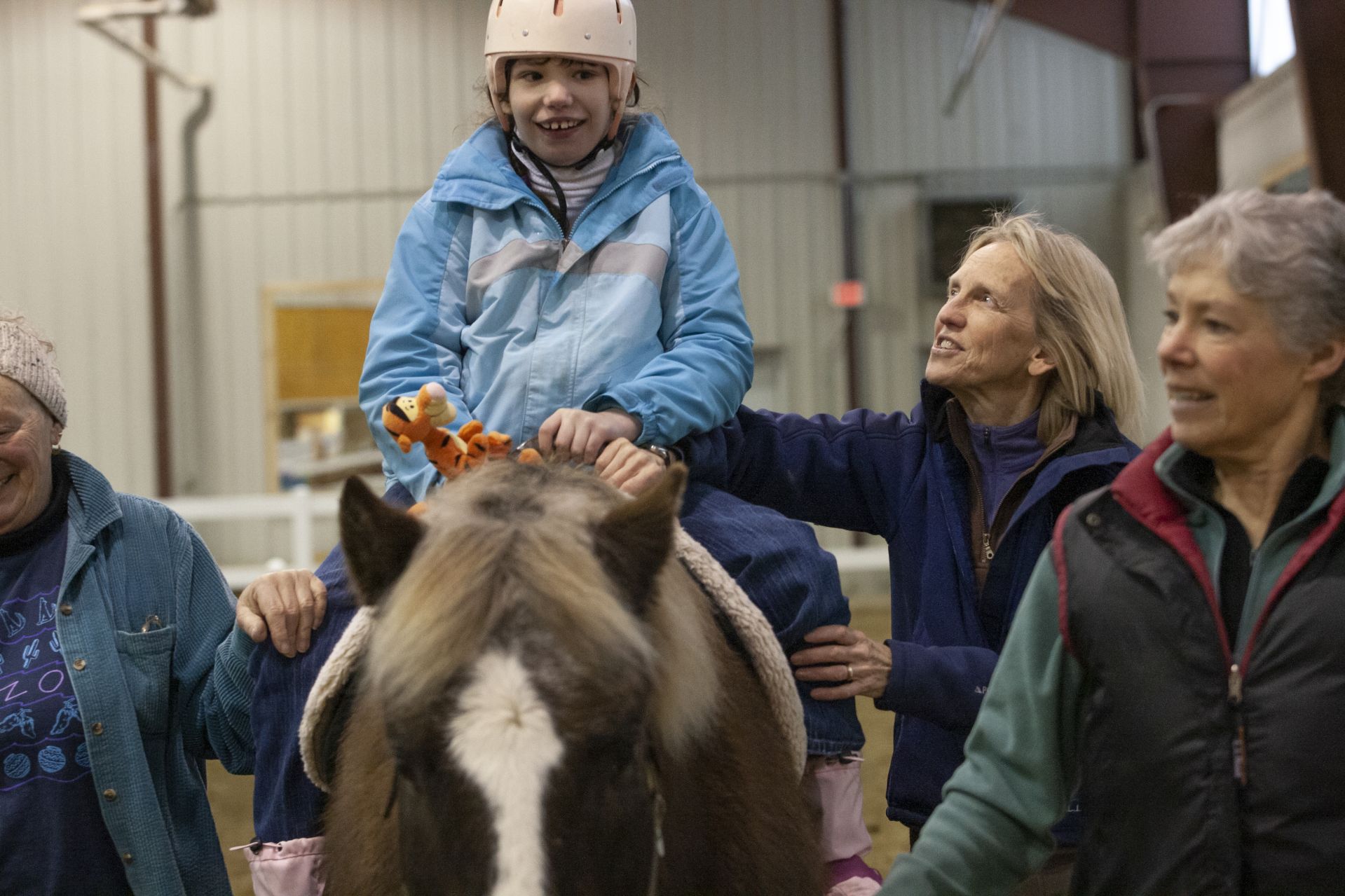 Hohmann, who has long experience helping people gain confidence by engaging with animals, including therapeutic horseback riding, describes Belle as "three-quarters golden retriever and one-quarter Irish setter craziness, which makes her all the more interesting,"
---
Allen Kendunga '18
Kickstarting Rwandan careers with entrepreneurship training — Ladderworks
In a Q&A story with Ladderworks, Allen Kendunga talks about founding Talent Match in Rwanda to help college students develop entrepreneurial skills through career development programs.
"There is a saying that 'to whom much is given, much is expected,' and I believe I have been given much, so it's high time I gave back," Kendunga said. "I also strongly believe that the right education and platforms can transform lives. I have seen firsthand what young people can do if they are given the tools, information, and support to transform their communities."
---
Victoria Wyeth '01
Victoria Wyeth: art in action — The Hunt
"Some people might resent being charged with propagating their family legacy," writes Michael Bradley in a profile of Victoria Wyeth in The Hunt magazine. "Not Wyeth. She covets the role and enjoys the opportunity to educate people about her grandfather [Andrew Wyeth], his father — famed illustrator N.C. Wyeth—and her uncle, Jamie.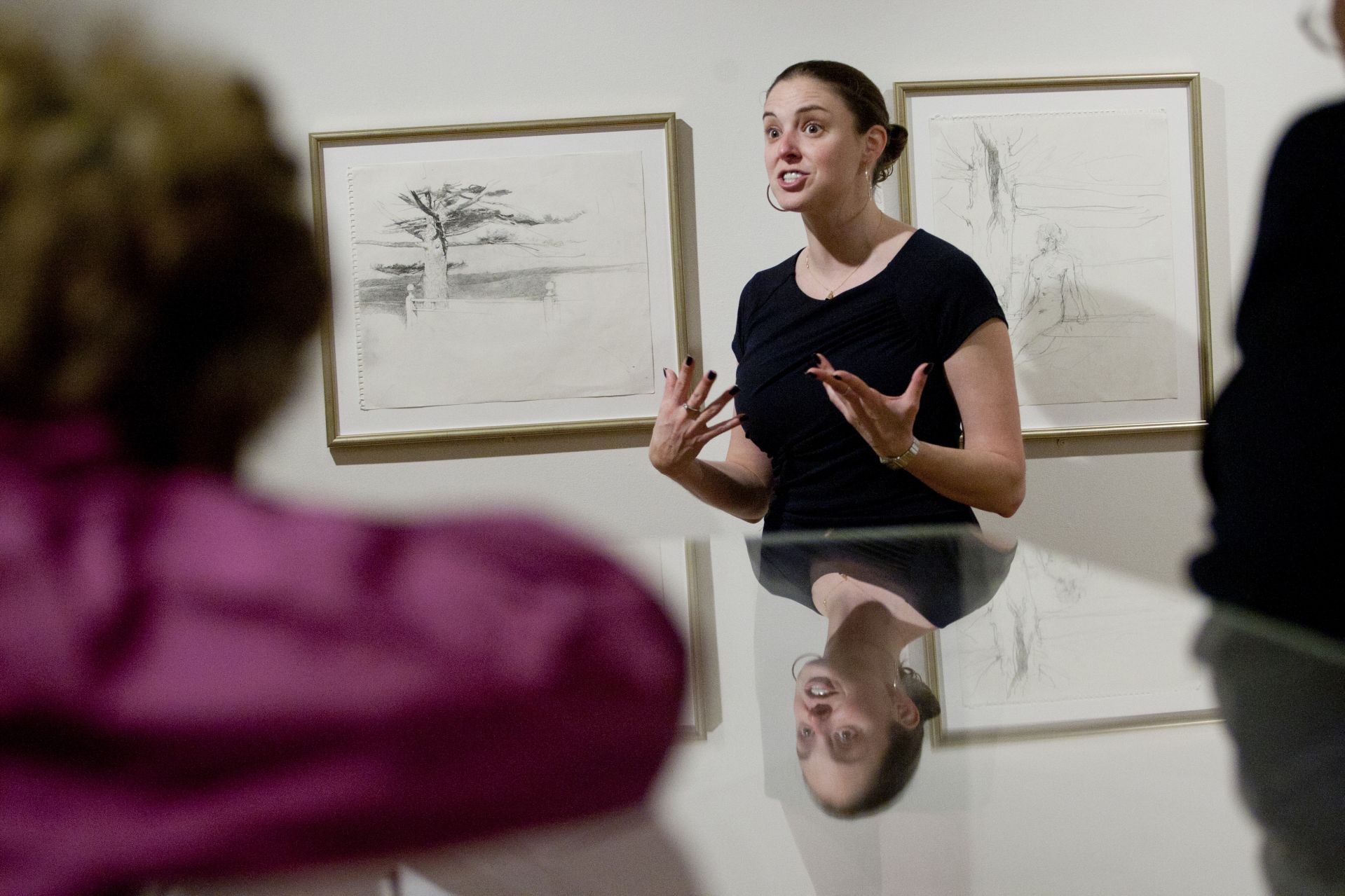 "She introduces them to others on her terms, not as someone whose life is tied completely to some ancestral mandate. 'When you come from a famous family, you can change who you are or be true to yourself,' she says. 'I choose the latter.'"