Carl Benton Straub, late professor emeritus
Art review: Bates displays nature art left by late professor — Portland Press Herald
In the Portland Press Herald, Jorge S. Arango reviews Carl Benton Straub: His Enduring Legacy, an exhibition at the Bates Museum of Art of artwork collected by Carl Benton Straub, the late dean emeritus of the faculty, professor emeritus of religion, and Clark A. Griffith Professor Emeritus of Environmental Studies at Bates.
Arango writes that "clearly, for Straub, nature and divinity were inseparable." Straub's love for nature can be seen through the collection's focus on landscapes and even depictions of Straub's own property.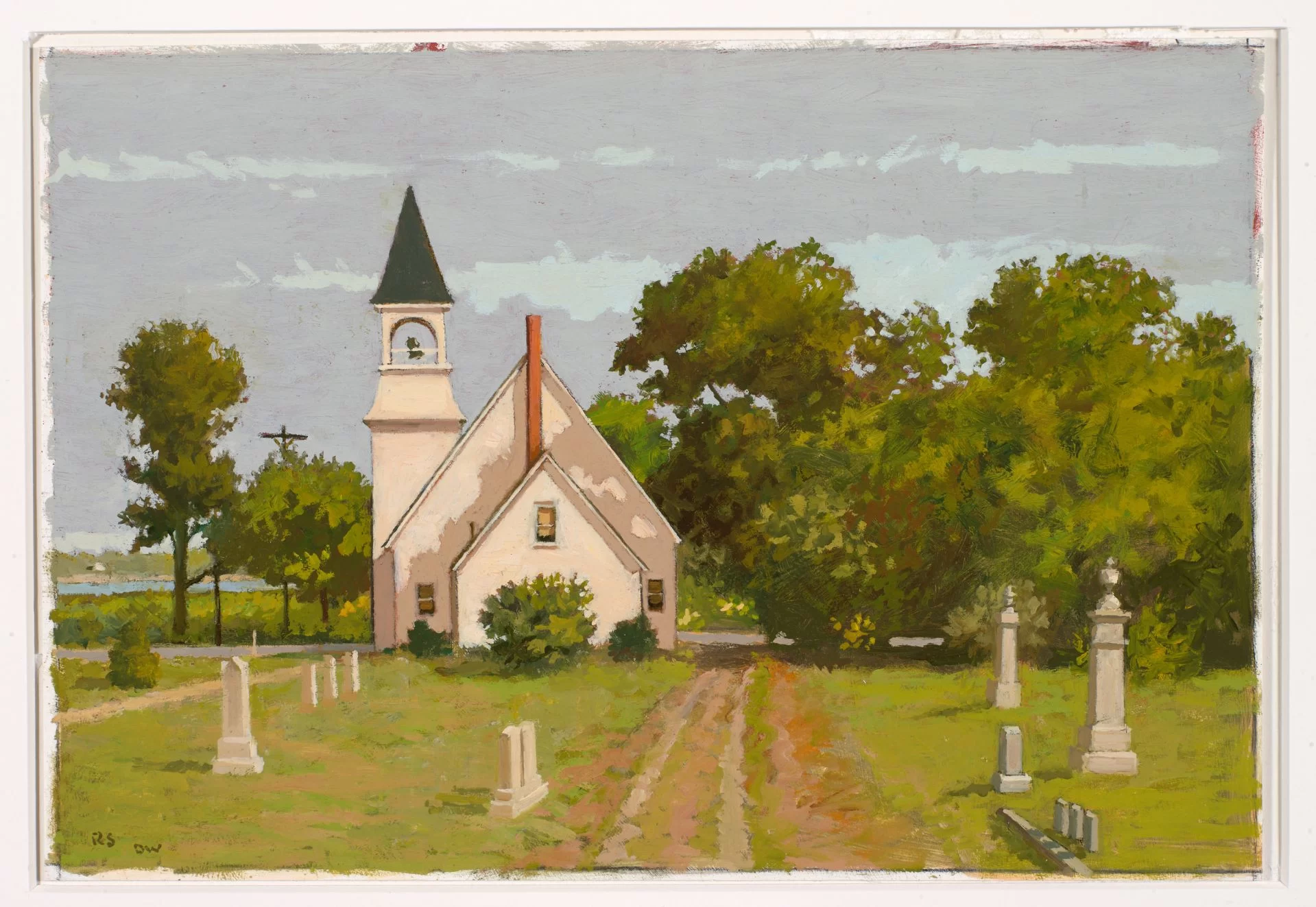 ---
Mara Tieken, education faculty
Good ideas often originate outside D.C. — The Hill
Political columnist Al Hunt reports on a trip to Vail, Colo., where a school district is trying to bridge the education quality gap in rural schools with an afterschool program.
Hunt reports that COVID-19 has had a hugely detrimental effect on learning outcomes for kids, and it is exacerbated in rural areas. Hunt included Mara Tieken, a Bates associate professor of education.
Tieken specializes in rural schools and told The Hill, "with most education financed by property taxes, there are marked quality inequities in many of these rural districts." Tieken added that an important factor in rural school programs is " a close relationship between parents and teachers."
---
Rachel Straus Ferrante '10
Museum L-A names former NYC museum staffer as new director — Mainebiz
Museum L-A gained a new executive director on Sept. 7, Rachel Straus Ferrante '10, succeeding Audrey Thomson. Ferrante interned at the Bates College Museum, and told MaineBiz that she is "thrilled to be returning" to Maine after spending 10 years as an exhibition manager at the Metropolitan Museum of Art in New York City.
Museum L-A focuses on the working heritage of Lewiston-Auburn.
---
Tad Baker '80
Three centuries later, a push to exonerate one last witch — The Boston Globe
In 1693, during the hysteria of the witch trials in Salem, Mass., Elizabeth Johnson Jr. was convicted of practicing witchcraft. Over the ensuing centuries, the commonwealth officially pardoned everyone who had been convicted or put to death during the trials — everyone but Johnson.
Johnson's plight is "known only to the most assiduous of historians," reported The Boston Globe, including Emerson "Tad" Baker '80, a history professor at Salem State University.
"We don't know why, but in all of the efforts to pardon the women convicted of witchcraft, Elizabeth was never included. In the eyes of the law, her conviction still technically stands."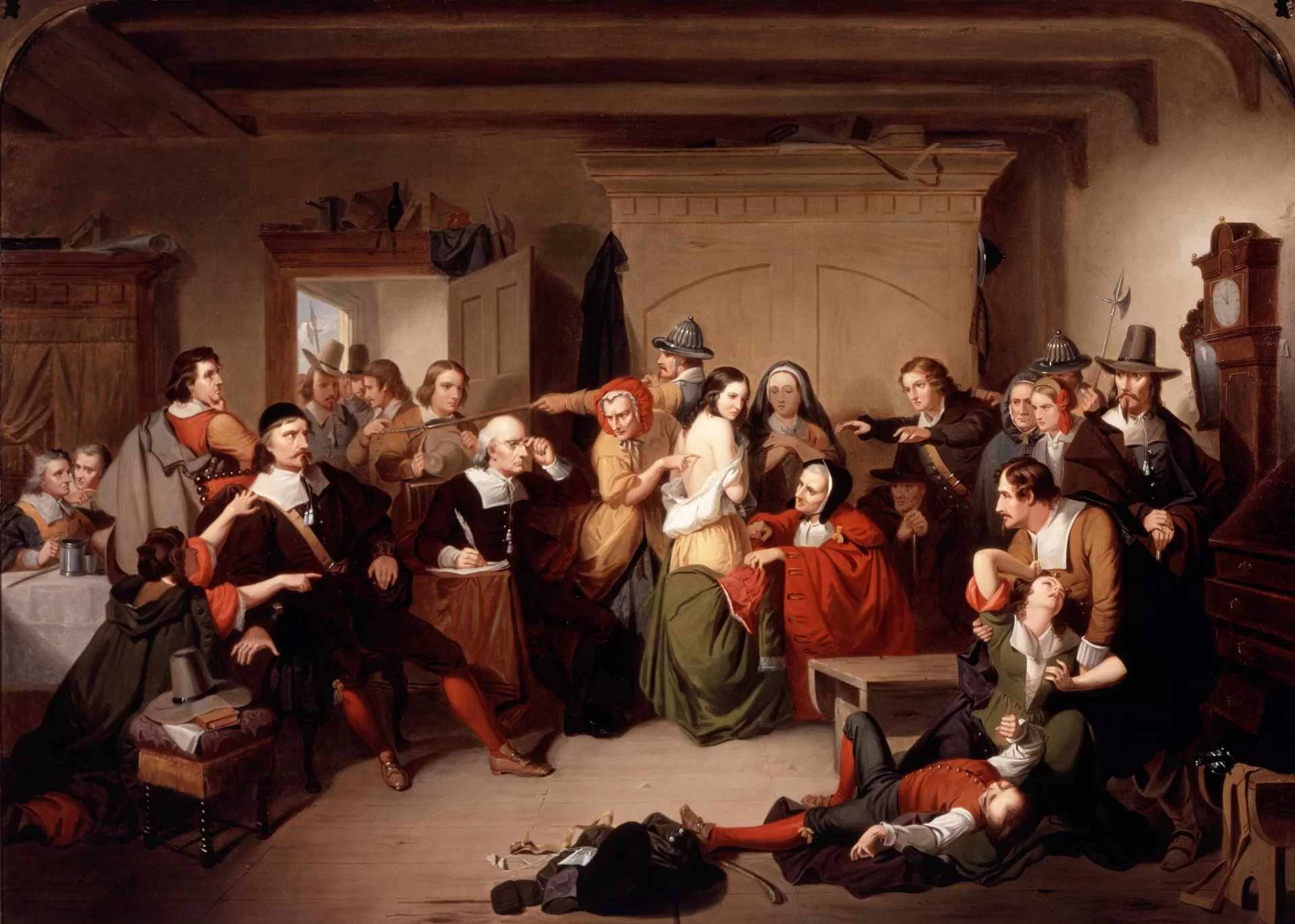 Earlier this year, a bill was introduced in the Massachusetts Legislature that would finally clear her name. The legislation was researched and crafted by a Bay State eighth-grade history class for a civic engagement project.
---
Michael Sargent, psychology faculty
Stories from the Stage reflects on 9/11 in Season 5 premiere — New York Trend
New York Trend and other media outlets noted that Associate Professor of Psychology Michael Sargent appeared as one of three storytellers on a 9/11 edition of Stories from the Stage, an award-winning series from World Channel.
In his story, Sargent talks about confronting his biases while on a plane flight from Boston to the Midwest for a wedding. "It should've felt like a routine traveling day," he said. But he was traveling less than two weeks after the attacks of 9/11. And, he says, "I was afraid."
Sargent was just one of three passengers on the flight. One grabbed Sargent's attention. "Through the fog of my overactive, post-9/11 imagination, I saw him as Middle Eastern," Sargent says. "And I'm ashamed to say I saw him immediately as a threat."
Sargent describes how those feelings — fueled by bias — led to a classroom epiphany.
---
Mike Dorfman '12
Meet the 'Weather Guy on MDI' — Mount Desert Islander
Mike Dorfman '12 runs the "Weather Guy on MDI" Facebook page on Mount Desert Island as a way to "mix business with pleasure," he tells the Mount Desert Islander.
Dorfman has always been fascinated by the weather, and doing a senior thesis in physics on cloud droplet formation was "when I kind of moved in the weather direction" for a career, he tells the Mount Desert (Maine) Islander.
He's now a software engineer for the weather-specific team at Verisk Analytics, an American data analytics and risk assessment firm based in Jersey City, N.J.
The FB page taps into the idea that all weather is local. "I really want to get people in the community excited about coastal weather, specifically the weather on Mount Desert Island," he said.
---
Peter Reich '65
The view from Mrs. Priest's fourth grade classroom, 1953–54, and how public health came to Rangeley — Lewiston Sun Journal
Peter Reich '65, who was born in Rangeley, Maine, recalls a visit to his old elementary school.
The design of public schools in the early 1900s focused on creating open spaces with lots of "flowing fresh air, hence the wide stairwells, tall ceilings, and tall, tall windows" of schoolhouses of that era.
In an era "without any safe and effective treatments" for tuberculosis, "the only proven, effective measures were prevention, and that meant fresh, clean, flowing air."
Reich recalls how the top sash of the classroom windows was "so high all the teachers used long poles with little brass hooks designed to fit into little brass receptacles to give purchase.
"Lowering the top window a few inches allowed a steady flow of warm, germy air to rise to the ceiling to be drawn out on the draft from the upper opening, while fresh air blew in through the lower opening at the level of a child's head."
Meanwhile, his teacher, Mrs. Priest, "and other teachers constantly reminded us to sit up straight because if we slouched, the TB germs could be trapped in our lungs."
---
Bates Museum of Art
Adventurer in the arts: Marsden Hartley — Maine Home + Design
The newest exhibition at the Bates Museum of Art focuses on Marsden Hartley, a pioneering modernist who was born in Lewiston.
Maine Home+Design reviewer Rachel Hurn notes that Hartley had a complicated relationship with his hometown, marked by "bleak occurrences." He once wrote that hearing a New England accent created "a sad recollection" that "rushed into my very flesh like sharpened knives."
"Perhaps because of this, Hartley became a lifelong wanderer," writes Hurn, quoting Bill Low, co-curator of the new show, who notes that Harley "never spent more than 13 months in one place his entire adult life.
"He loved New York, he hated New York. He loved being in Maine, he detested Maine and its provinciality," says Low. "He'd go somewhere new and be excited about his work and how things were going, and then a few weeks later he would be despairing and depressed."
---
John Jenkins '74
Lewiston and Auburn honor two great men with bridges across the Androscoggin River — Lewiston Sun Journal
Sun Journal columnist Elliot Epstein notes a historical connection between two named bridges over the Androscoggin River.
Recently, the pedestrian footbridge that crosses the Androscoggin River, connecting parkland on either side of the river, was named in memory of John Jenkins '74, former mayor of both cities, who died of cancer in 2020.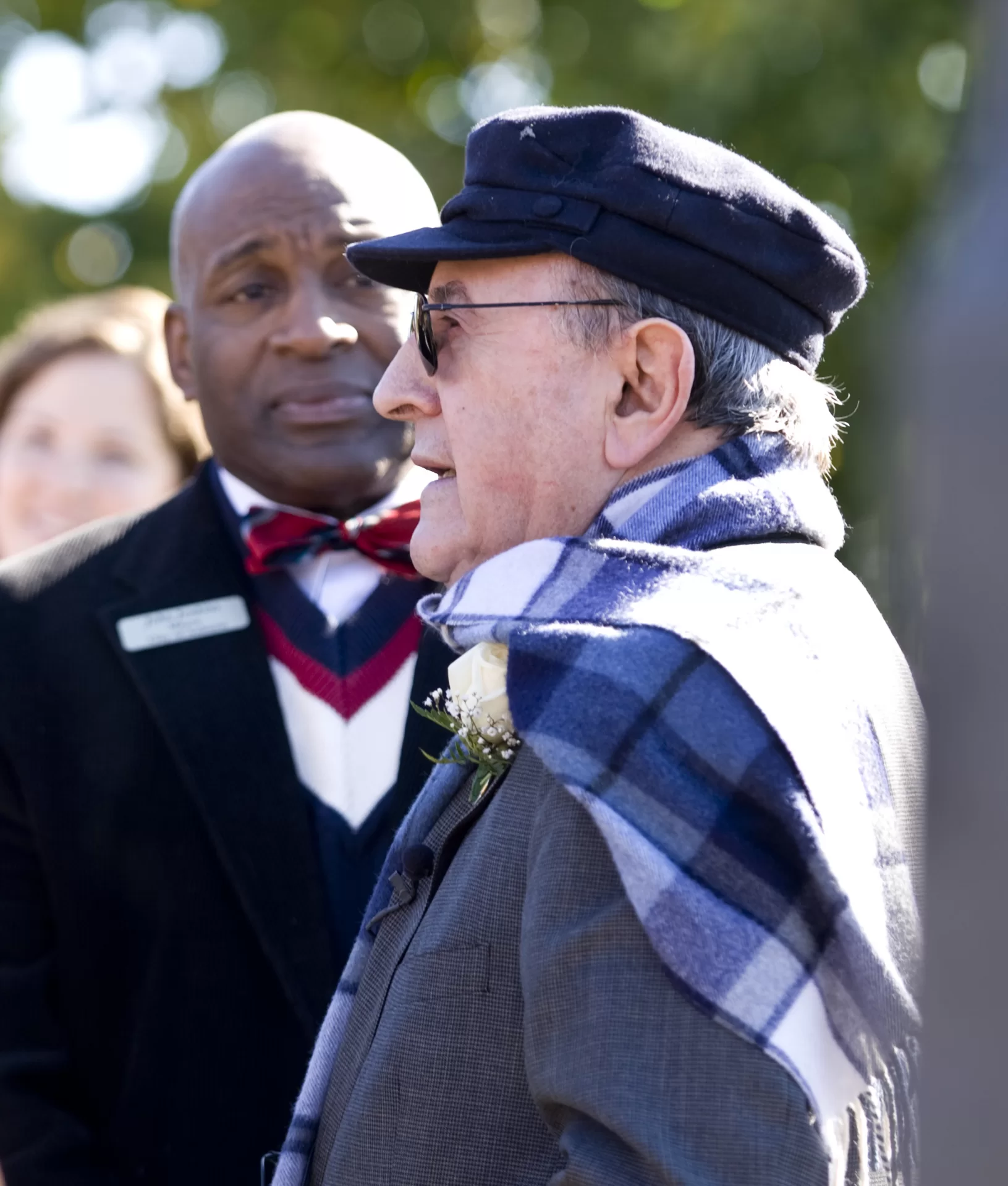 Just to the south, a vehicle bridge is named in honor of native son Bernard Lown, "a world-renown cardiologist, inventor, and advocate for nuclear disarmament who died this year at age of 99," notes Epstein. Lown received an honorary degree from Bates in 1983.
"To add a nice poetic touch, it was John Jenkins, then Auburn's mayor, who helped preside over the dedication of the Bernard Lown Peace Bridge" in 2008.
Read the story: "Lewiston and Auburn honor two great men with bridges across the Androscoggin River," Lewiston Sun Journal, Sept. 12, 2021
---
Alisa Amador '18
These are Alisa Amador's fight songs — The Boston Globe
"I just want us to love ourselves and see ourselves as our number one companion," Alisa Amador '18 tells Lauren Daley of The Boston Globe.
In a Q&A with The Boston Globe, Lauren Daley says to Alisa Amador '18 that "it must be hard being a woman in the music business."
Oh yes, says Amador, who says her Bates degree, in women and gender studies, gives her the language and tools to sort out what's happening.
Behaviors that she used to accept "are so different from the behaviors I accept now. When I come out of a conversation and say, 'I don't feel like I was respected' — now I have a vocabulary for it. I'm still learning how to listen to myself. I'm fighting. Sometimes I don't feel strong; sometimes I just feel tired. But being able to share this music gives me so much hope."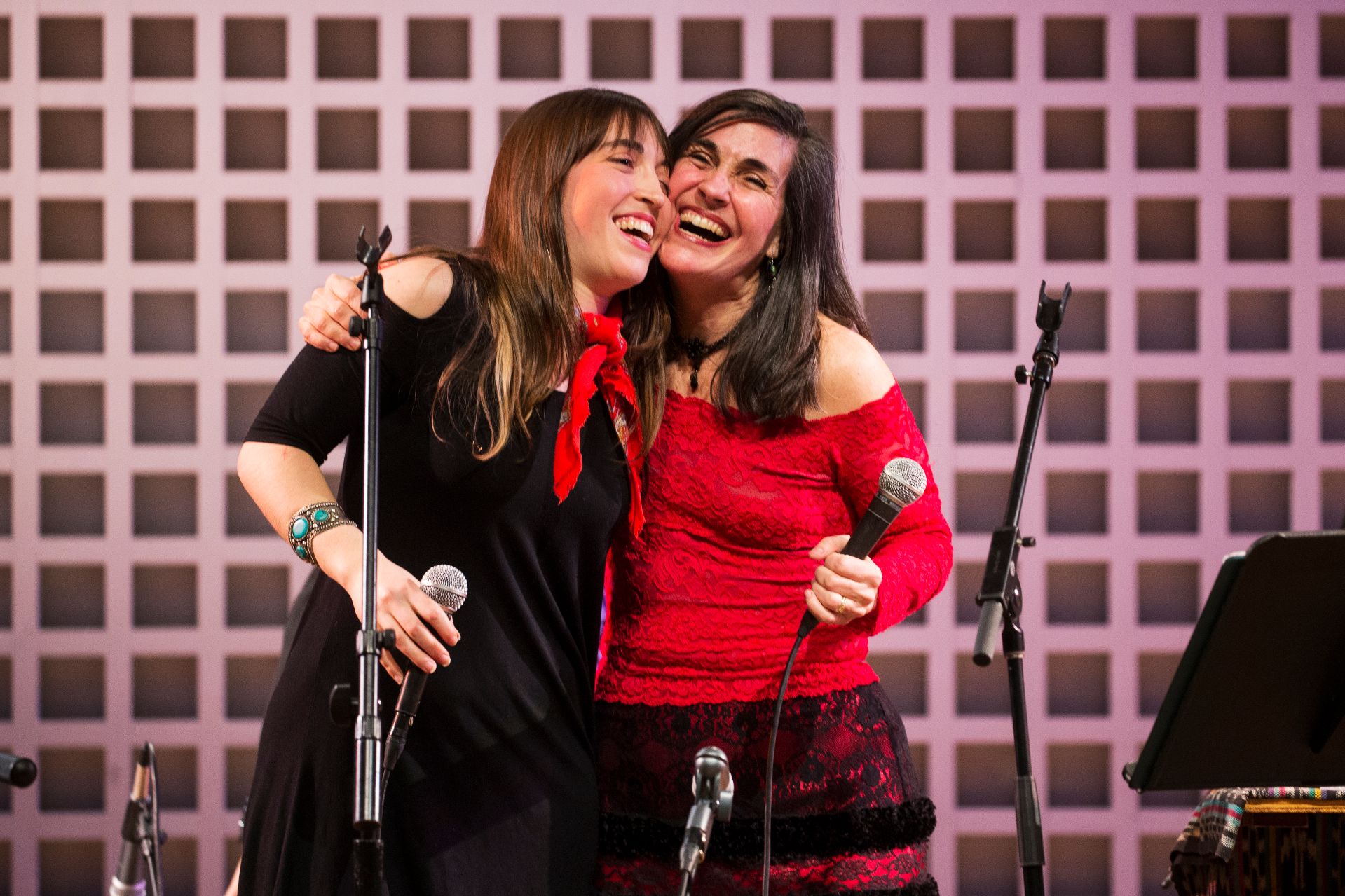 ---
Amy Fisher '99
New farmland trust chief brings fundraising experience
Mainebiz reports on the appointment of Amy Fisher '99 as president and CEO of Maine Farmland Trust, a nonprofit that protects farmland, supports farmers, and advances the future of farming.
Fisher most recently served as executive director of the foundation for the Virginia Institute of Marine Science, which supports sustainable marine industries in the Chesapeake Bay region and worldwide. A recently concluded fundraising campaign at VIMS raised $26.5 million.
View Comments