Gene Clough, a lecturer emeritus at Bates, did doctoral research in physics at the California Institute of Technology. To him, the fact that what goes up must come down is no surprise.
The surprise was what went up and down the other day: Clough himself, who went up on a plane and came down in a parachute.
The "why" of Clough's skydiving adventure is related to the 74-year-old's health: He has age-related dementia. And while Clough can still recite pi out to 50 decimal places, well-known Bates places and people escape his recall these days.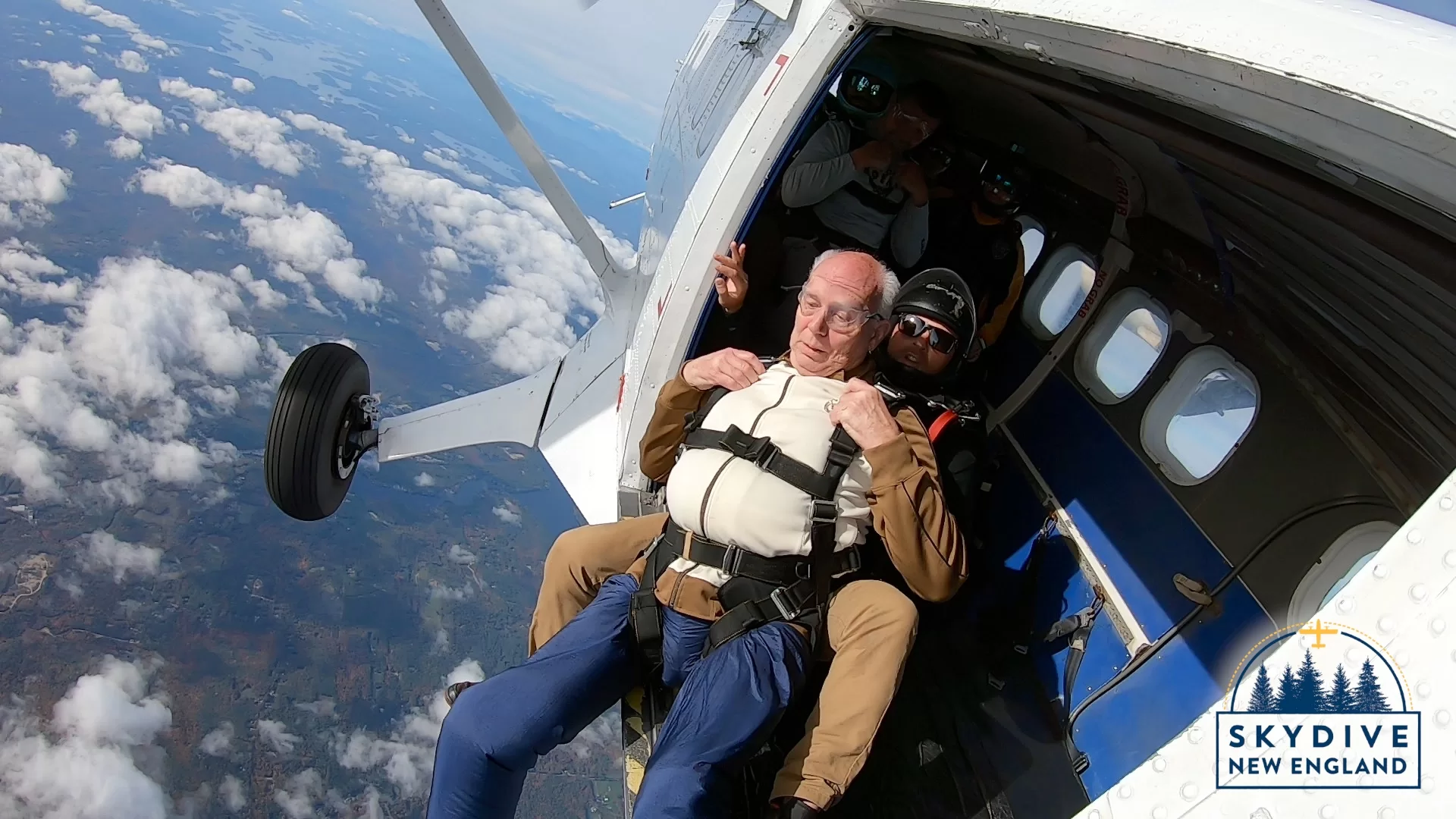 Appointed to the faculty in 1978, Clough retired in 2016. As a teacher, Clough was a champion of technological literacy, once describing the "serene joy" of inhabiting a world that "one understands," rather than being surrounded by technology "built and understood only by other people."
Students loved Clough's unbridled zeal for explaining technology, old and new, in a Doc Brown, Back to the Future way.
He once borrowed a polio-era iron lung from a local hospital so he could use it in his Short Term course on disability. He built a time-lapse film camera to capture the construction of Olin Arts Center. His own doctoral research was on the imaging technology used in today's digital cameras.
And as a child growing up in California, "when my junior high school friends would play ball in the streets after school, I would go into the garage and make things in our machine shop."
Not too long ago, Clough was having lunch on the Den Terrace with two Bates friends, Jacob Kendall, a construction administrator with Facility Services, and Sylvia Deschaine, the longtime academic administrative assistant in Carnegie Science Hall, where Clough taught courses in physics and geology during a storied Bates career.
During their lunch at the Den, the topic turned to finding an activity to keep Clough physically active and engaged. It's important that someone who has dementia stay active, and Kendall is always on the lookout for new adventures ("I'm like the little brother, trying to get Gene into trouble"). Recently the two buddies had attended the big air show in Brunswick, where there was skydiving.
So, Kendall suggested skydiving. "What's that?" Clough asked. Kendall, who did more more than 150 parachute jumps in his U.S. Army career, explained. Gene replied, "I'm not so sure about that," a bit anxious.
Then it was Deschaine's turn. She's Irish — purposeful and direct. A decade and a half ago, Deschaine suffered a brain injury, and has since fully recovered. She remembers the terror of her temporary memory loss, and has vowed to help take care of Clough as his illness progresses.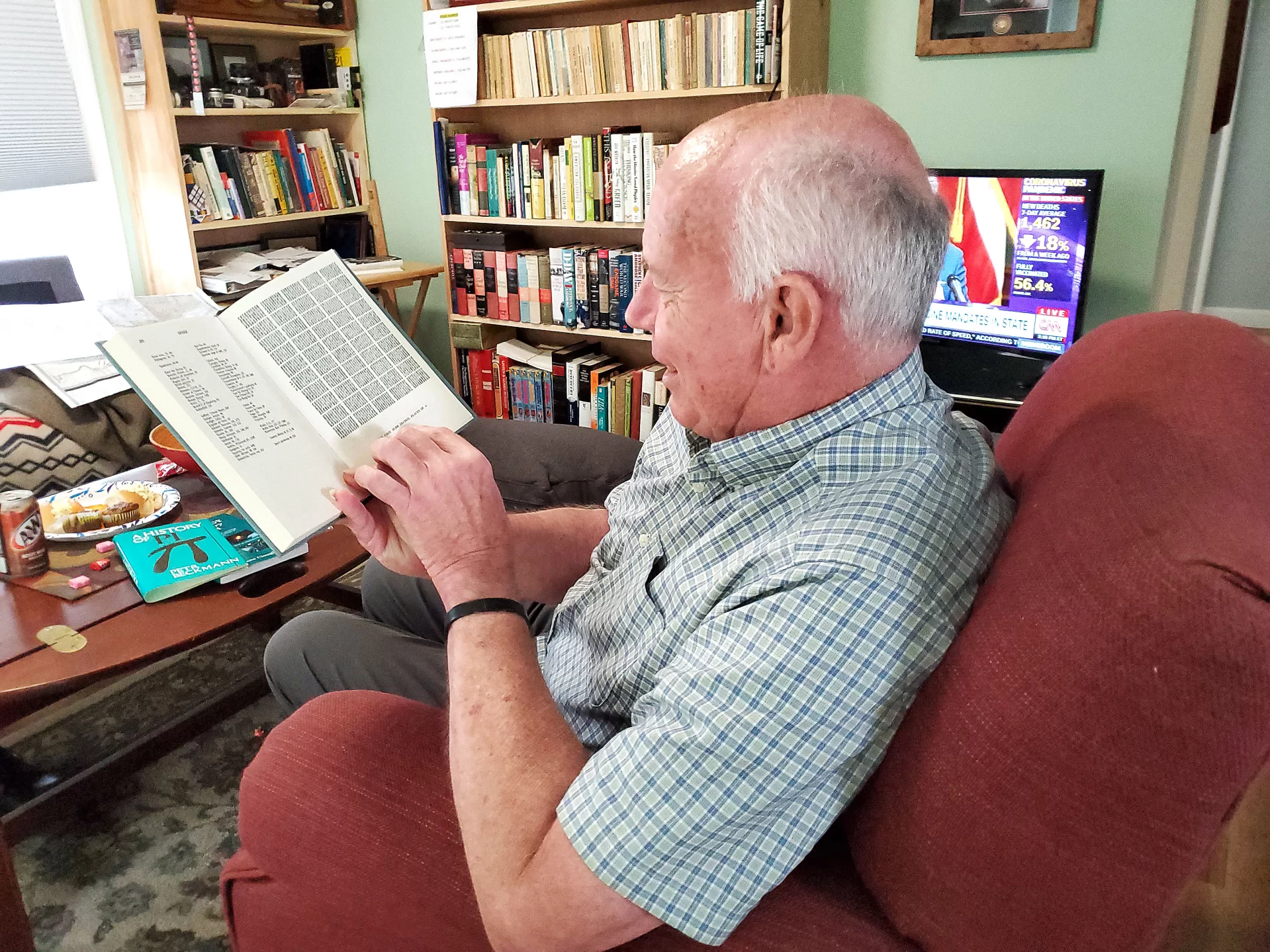 She provides clarity, support, and encouragement when Clough gets anxious. When Clough demurred about skydiving, she said, "C'mon, Gene! I know you would like to do that." And Clough said, "Well, I guess I would."
And off Kendall and Clough went, to Skydive New England in Lebanon, Maine. On Monday, both completed separate tandem dives, with an instructor.
On Wednesday, Clough described his skydive for visitors. "I've already mentioned that it's a scary thing," he recalled with a chuckle. "But the big sensation is the wind. Very high. You feel you're not in control of every minute of what you're doing. It's the wind that is managing it for you."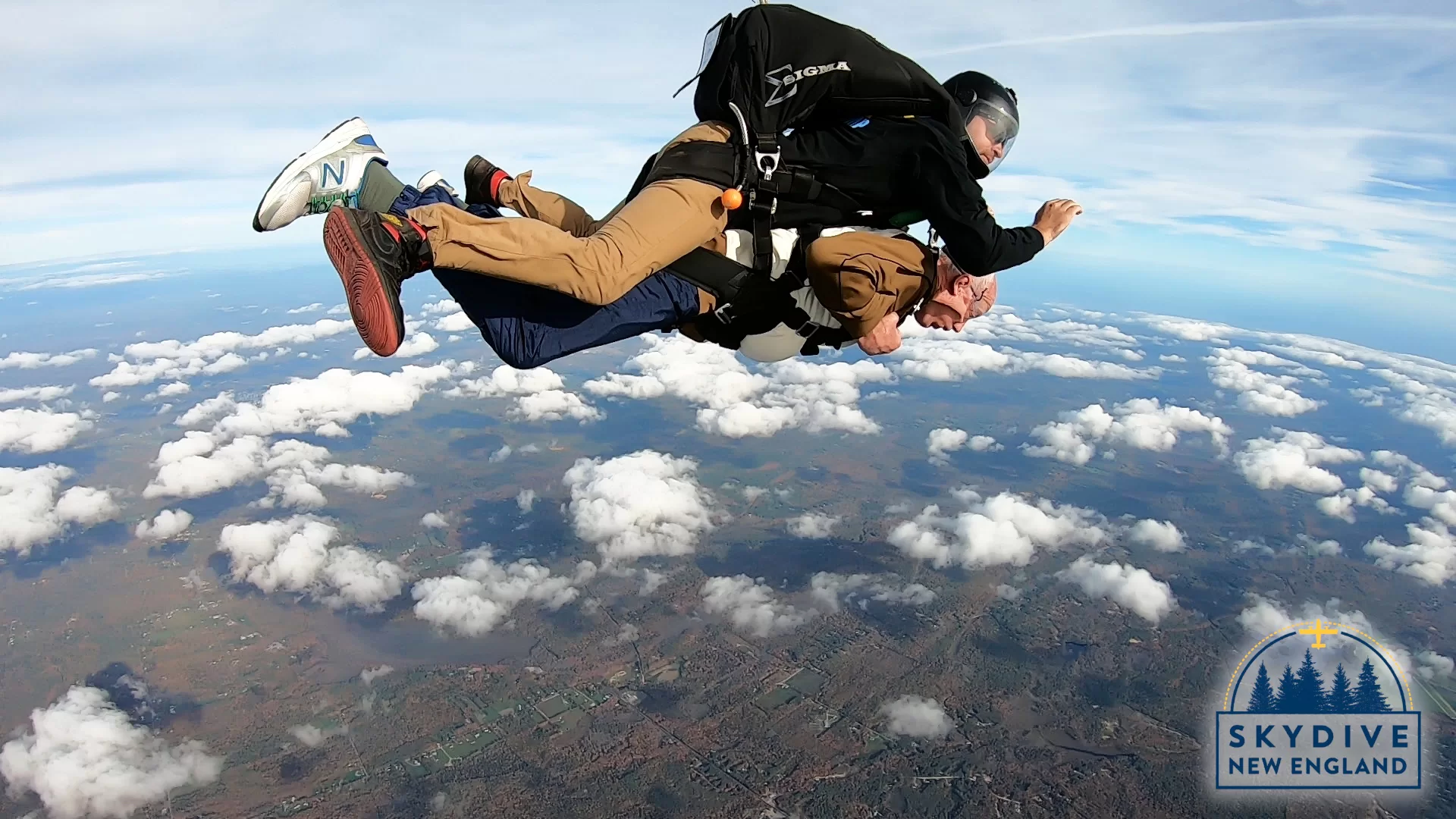 Clough said that he had two conflicting thoughts as his instructor edged him closer and closer to the open door of the plane. Thought one: "People do this all the time. It's not a new thing." Thought two: "There's no way I'm going to survive this."
"That's the terrifying first moment, when you're out the door. You're going down very fast. You're wiggling around and very nervous, trying to wonder how you're going to get this to work."
On the one hand, "you feel just a little bit in control. You can move your arms and legs." But on the other hand, "you know that you will crash into the earth in 10 minutes" if the chute does not open.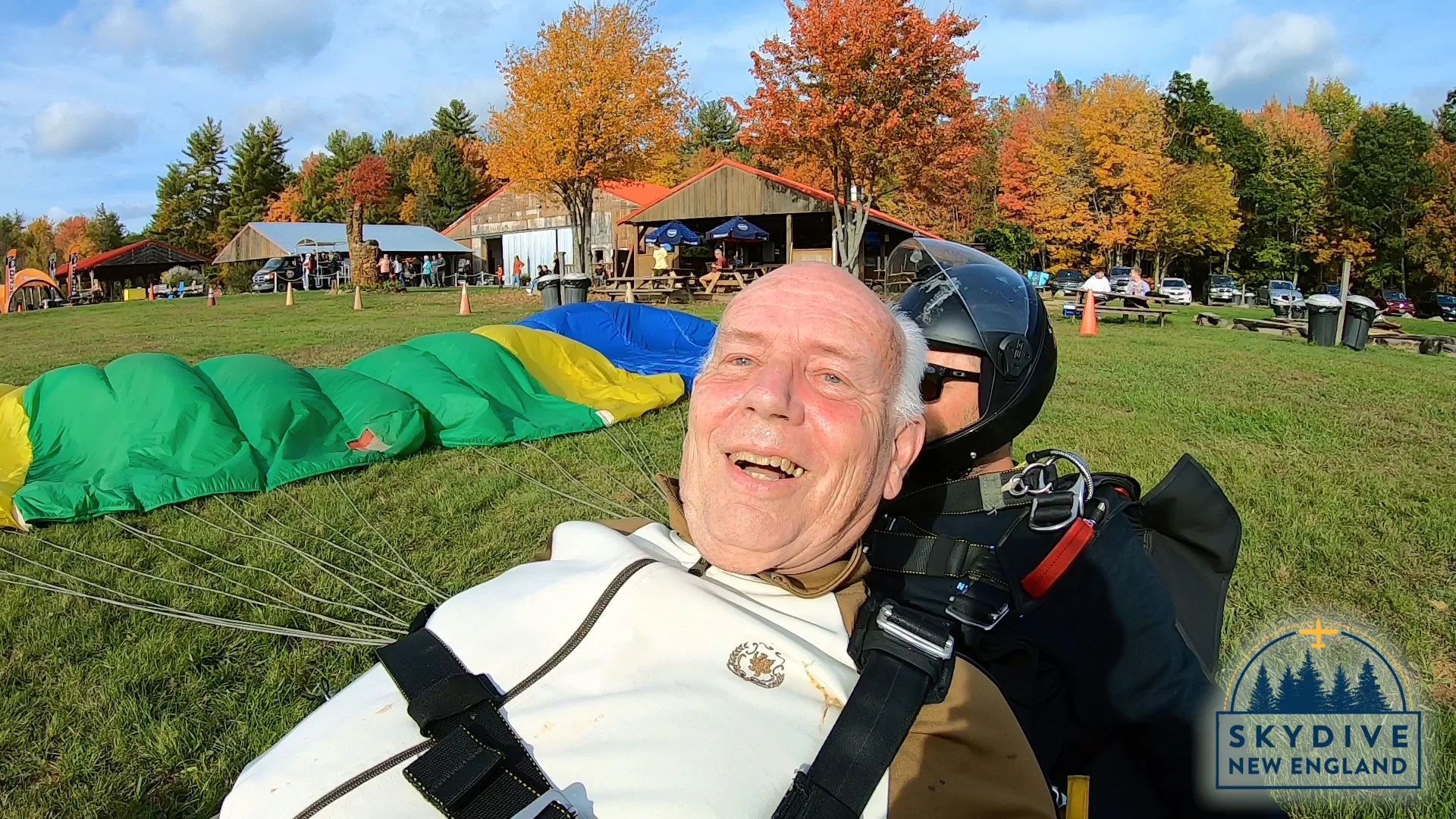 The landing was fast, said Clough, but "not deadly fast! The people who were doing this have been doing it long enough that you have a good feeling for what they can do."
Deschaines asked, "Would you do it again, Gene?"
"I would rather ask someone else to do it!" he replied, looking straight on at his friend, with a smile.

View Comments