George L. Wigton, a legendary and influential Bates head coach of "impeccable integrity and perspective" across four varsity sports, died March 1, 2022, at age 93.
Wigton coached at Bates from 1965 until his retirement in 1996, serving at various times as head coach of six men's and women's teams in four sports. He remains the longest-serving head coach of men's basketball (20 years) and men's tennis (26 years). He also coached men's soccer from 1965 to 1972, women's tennis for eight years, and varsity men's and women's squash as the program's founding coach in 1986 until 1996.
Inducted into the National College Squash Association Hall of Fame in 1996, Wigton was praised as "a man of impeccable integrity and perspective" who instilled in his teams "fairness, professionalism, and sportsmanship: the qualities George represents."
Wigton's contributions as a Bates coach hearkens back to an era in Division III sports when a coach was expected to coach sports in all three seasons.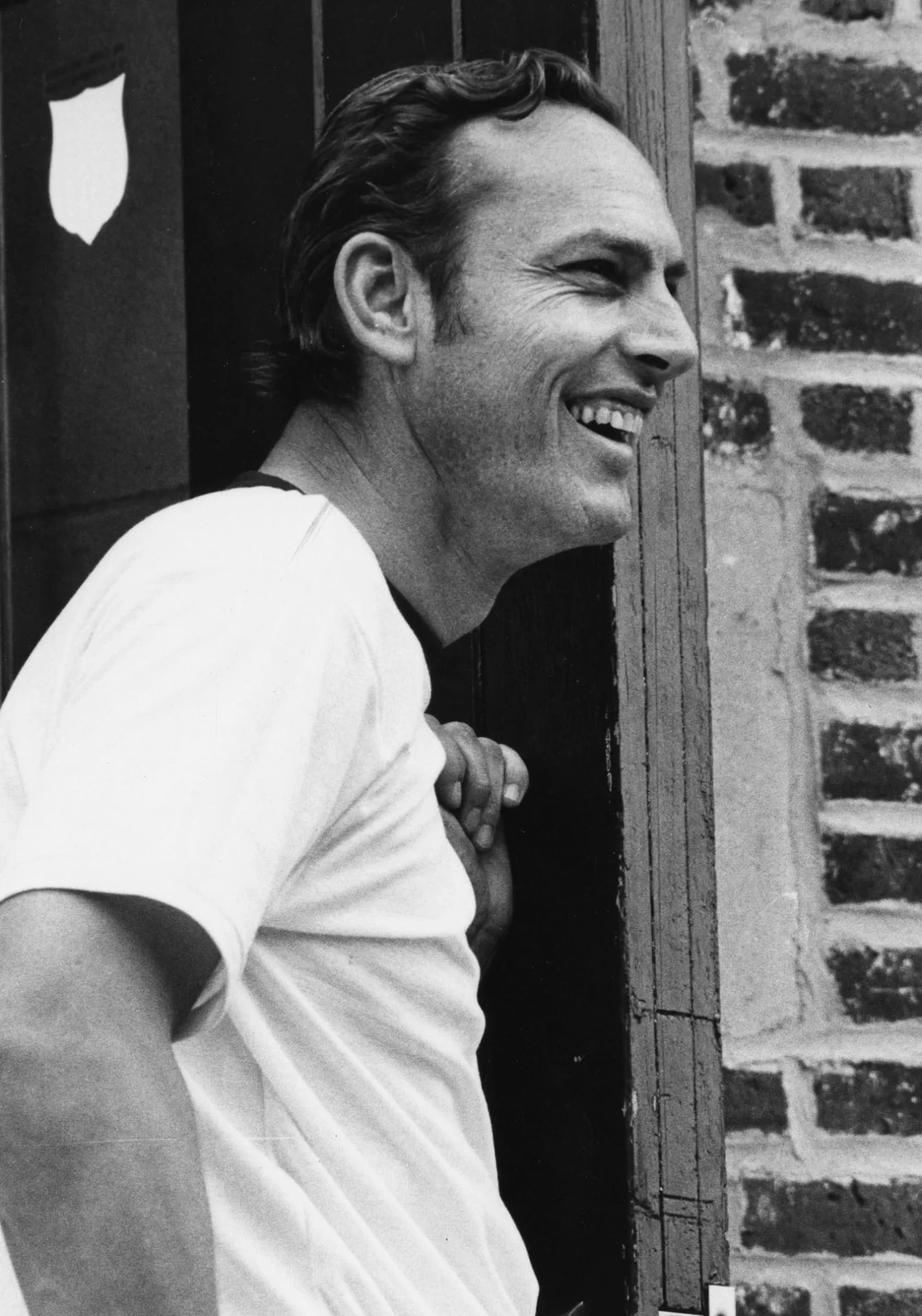 For coaches like Wigton and his late Bates colleagues Bob Hatch, Web Harrison '63, Chick Leahey '52, and Bob Flynn, the approach to their work was, "You want me to coach this? OK. You want me to coach that? OK," says Paul Gastonguay '89, an All-American tennis player for Wigton and the current head coach of men's and women's tennis.
For Gastonguay and so many others, Wigton's human touch and his understanding of the needs of his athletes and how to motivate them were as valuable as his knowledge of his specific sport.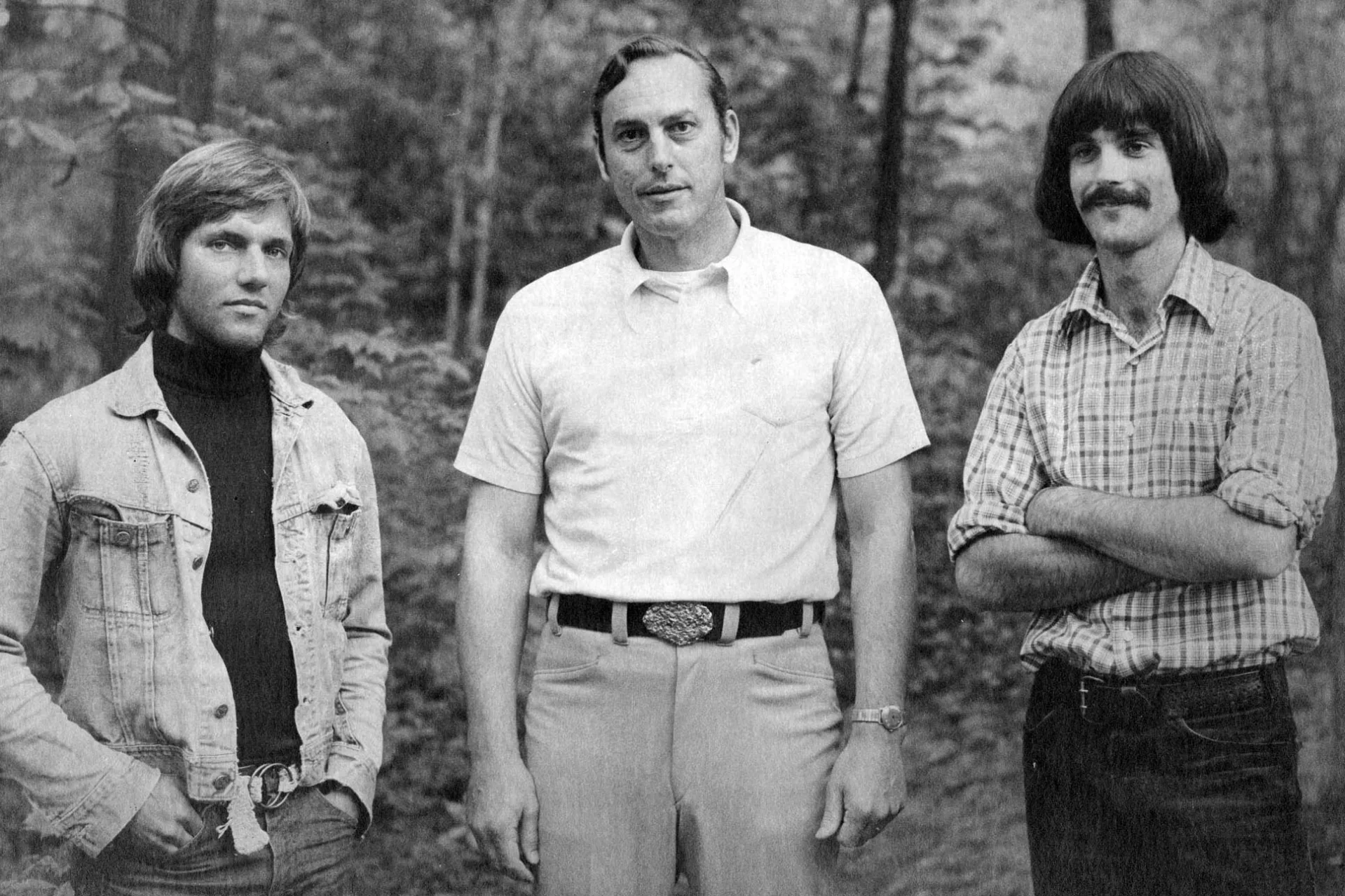 "Coach Wigton had those qualities," said Gastonguay. "He was a special man who got to know every person on his team. You respected him for that, and you wanted to do your best for him. For Coach, it was all about the person first, the athlete second — about giving students opportunities to gain life skills and become better people."
"We could take him as a human being, not just a figure who was a coach."
For a Bates Magazine story in 1996, Bud Schultz '81, who developed into an All-American tennis player for Wigton, recalled how his coach "set the tone very early by saying he'd try to be fair to everyone, but just like us he'd have good and bad days. It was a great tone to set because we could take him as a human being, not just a figure who was a coach."
Schultz went on to a professional career in the sport, achieving a ranking of 40th in the world in 1986, and he credited Wigton with bolstering his confidence.
"He always encouraged and pushed me without ever being overbearing. He went to bat for me a number of times to give me another opportunity [at the national level], opportunities I just wouldn't have gotten otherwise. He helped me to realize I was a good enough athlete to compete at a higher level. He made me feel comfortable and excited about going after bigger and better opportunities."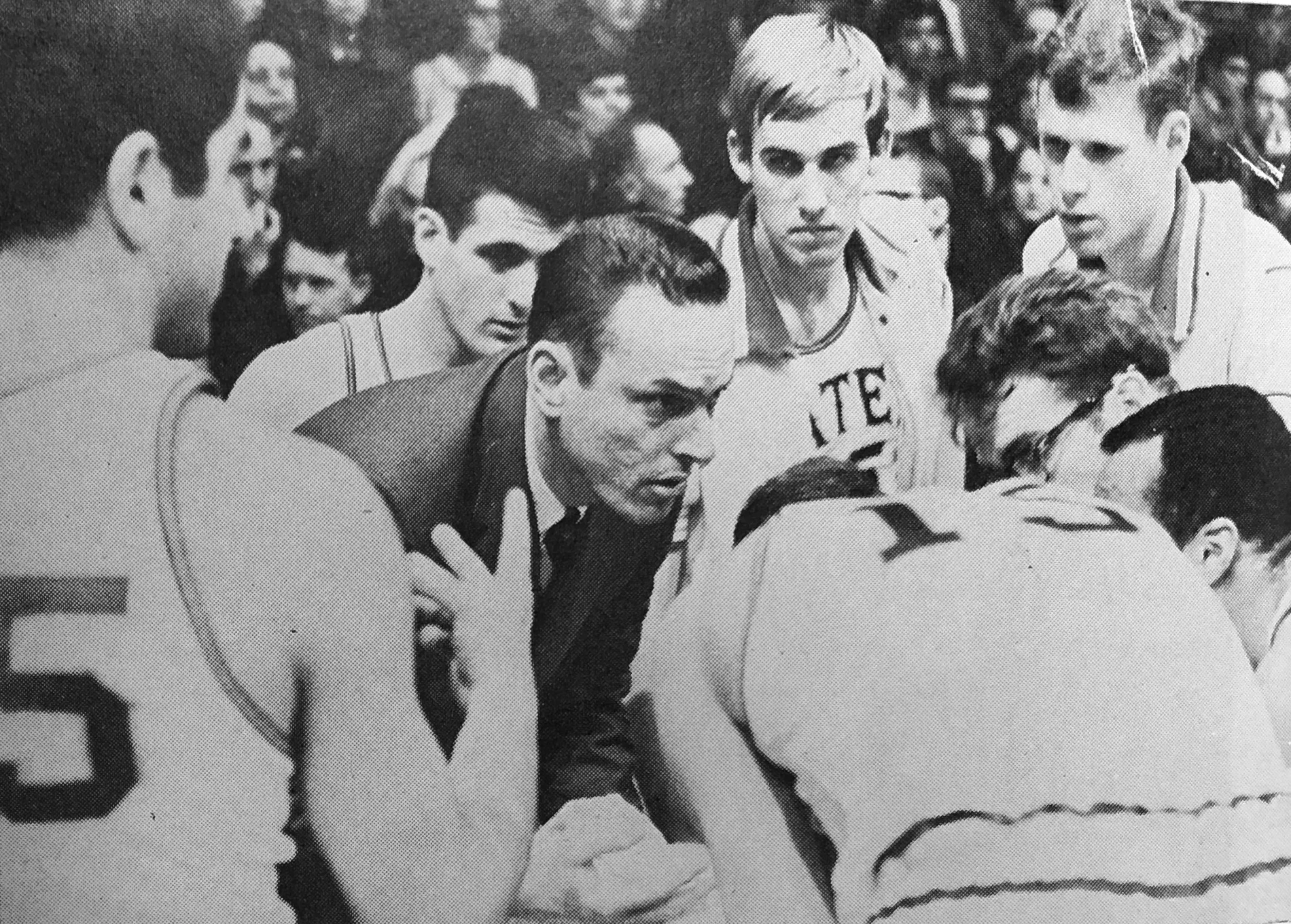 Born in 1929 in Oberlin, Ohio, he served in the U.S. Navy before attending The Ohio State University, leading his Naval Base Norfolk basketball team to the All-Navy championship. At Ohio State, he was a varsity basketball and track athlete, graduating in 1956. For nine years, he was an assistant coach of football, basketball, and track at the University of Connecticut. He also taught and coached at Staples High School in Westport, Conn.
In 1963, Wigton, then the freshman coach, gained notice after being named interim head coach of the Husky men's basketball team after the team's head coach died unexpectedly in January of that year. He led the team to an 11–4 record, a conference title, and an NCAA appearance.
"Wigton..deserves the cheers of the crowd," wrote the Hartford Courant in March. Wigton "had the country's most difficult assignment but he carried it out admirably. It would be quite impossible to pay Wigton a higher compliment than simply to record the fact that his players carried him off the floor on their shoulders" and the end of the team's final game."
But he did not win the permanent job, and in 1965 came to Bates as head men's basketball coach, plus "other duties as assigned," which included coaching men's soccer in the fall and men's tennis in the spring.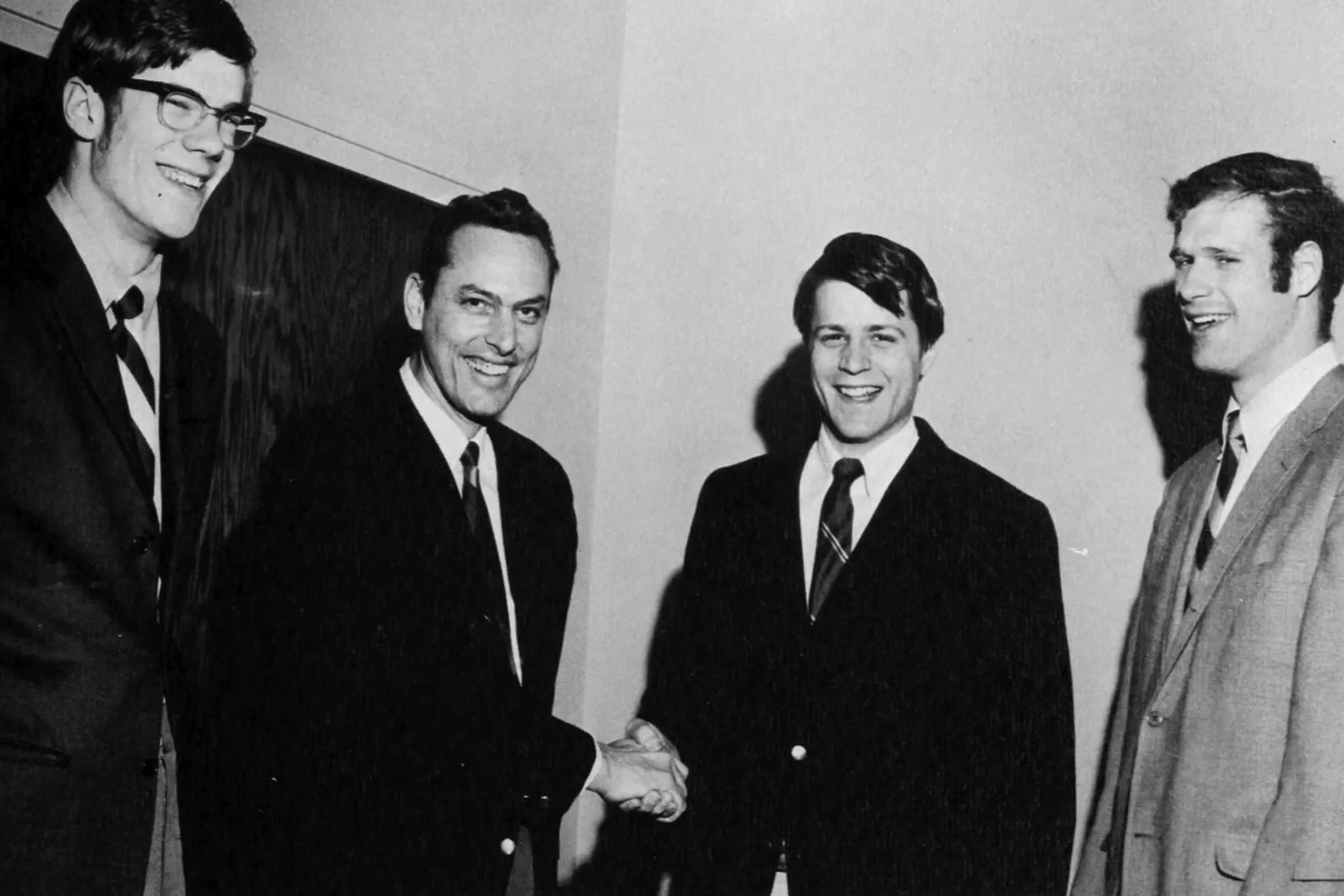 In soccer, he was an original Ted Lasso. "I didn't know how many players were on a team," he said in an oral history interview in 2017. Wigton tried to convince then–Director of Athletics Lloyd Lux that soccer wasn't for him, but the AD persisted, telling Wigton that soccer "is just basketball with your feet."
So he studied up on the sport before arriving at Bates and made the wise decision to enlist help from the team's star player, Robert Thompson '66. "Great player," Wigton said.
What follows is a testament to Wigton's self-awareness of his abilities and limitations as a coach and the trust he instilled in his players.
---
In this 2017 interview, George Wigton humorously recalls being appointed to the Bates coaching staff in 1965 as men's basketball coach, and also being asked to coach soccer — without knowing anything about the sport.
He called Thompson into his office. "I told him, 'I don't know if you know, but I know nothing about soccer — nothing.' I told him that I wasn't sure how many guys are there on a team. And Bob laughed."
Wigton made this promise to his player: "I will be good in administration and organization. I will get you guys in shape. But I really need your help.' He says, "O.K."
So at the first practice, Thompson arrived early, and he and Wigton cooked up a plan. Thompson would tell Wigton what to do, and then "on the field be a silent coach." And he meant silent. "I told Bob that when he wanted to do something, he would just whisper it in my ear and it would get done — but don't announce it to the team.' He said, 'That's great.'" And we worked out great.'
For Thompson, it remains a great memory and lesson of his Bates experience. "Coach was upfront from the beginning," he told the Bates Bobcast in 2020. "It was a little more responsibility than I would normally have, but I was captain anyway. But he soaked it up like a sponge and he's an athlete and he's a coach by nature, so he understood. It was great."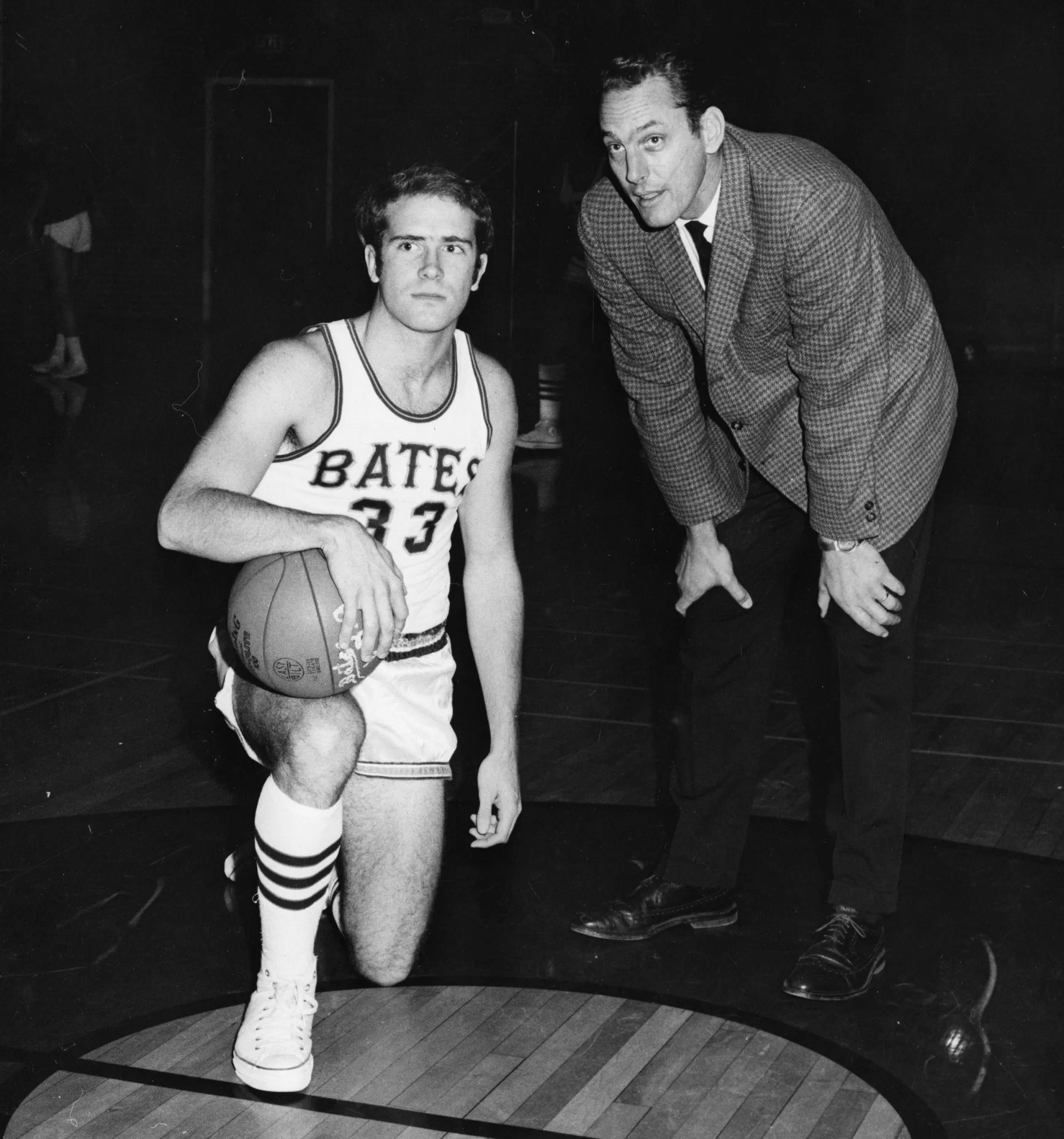 At Bates, in addition to being inducted into the National College Squash Association Hall of Fame, he received the Alvin Julian Award from the New England Basketball Coaches' Association in 1981 for "enhancing the game of basketball," the Maine Basketball Coaches and Writers Association's Man of the Year in 1987 and was honored several times by the New England Basketball Hall of Fame, most recently in 2015.
In men's tennis, his team won a NESCAC Championship in 1988, and he was named the NCAA East Region Division III Coach of the Year in 1996. At his retirement, his many friends and former players established The George L. Wigton Scholar Fund in his honor.
George coached four All-Americans: Rob Thompson '66 (soccer), Herb Taylor '84 (basketball), and, in tennis, Bud Schultz '81 and current men's and women's tennis coach Paul Gastonguay '89.
From the time Gastonguay arrived at Bates in 1985 to now, NESCAC has become the dominant Division III athletic conference in the nation. What would fly in the 1960s — the appointment of a coach without deep knowledge of a sport, recruiting abilities, and coaching prowess — is unheard of now.
"NESCAC attracts athletes that are at the pinnacle of their discipline," Gastonguay says. "If they're not looking at the Ivy League, then they're looking at NESCAC. They want both high-level academics and coaches who can take them to the next level."
What is still worth carrying forward in recalling Wigton as a coach — and what Gastonguay and other coaches hope to uphold — is that "the coaches who are the most highly regarded try to think of athletes as part of their family." And that's what Wigton did, "whether it was dinners at his house or visits to his camp during Short Term. He was such a generous guy."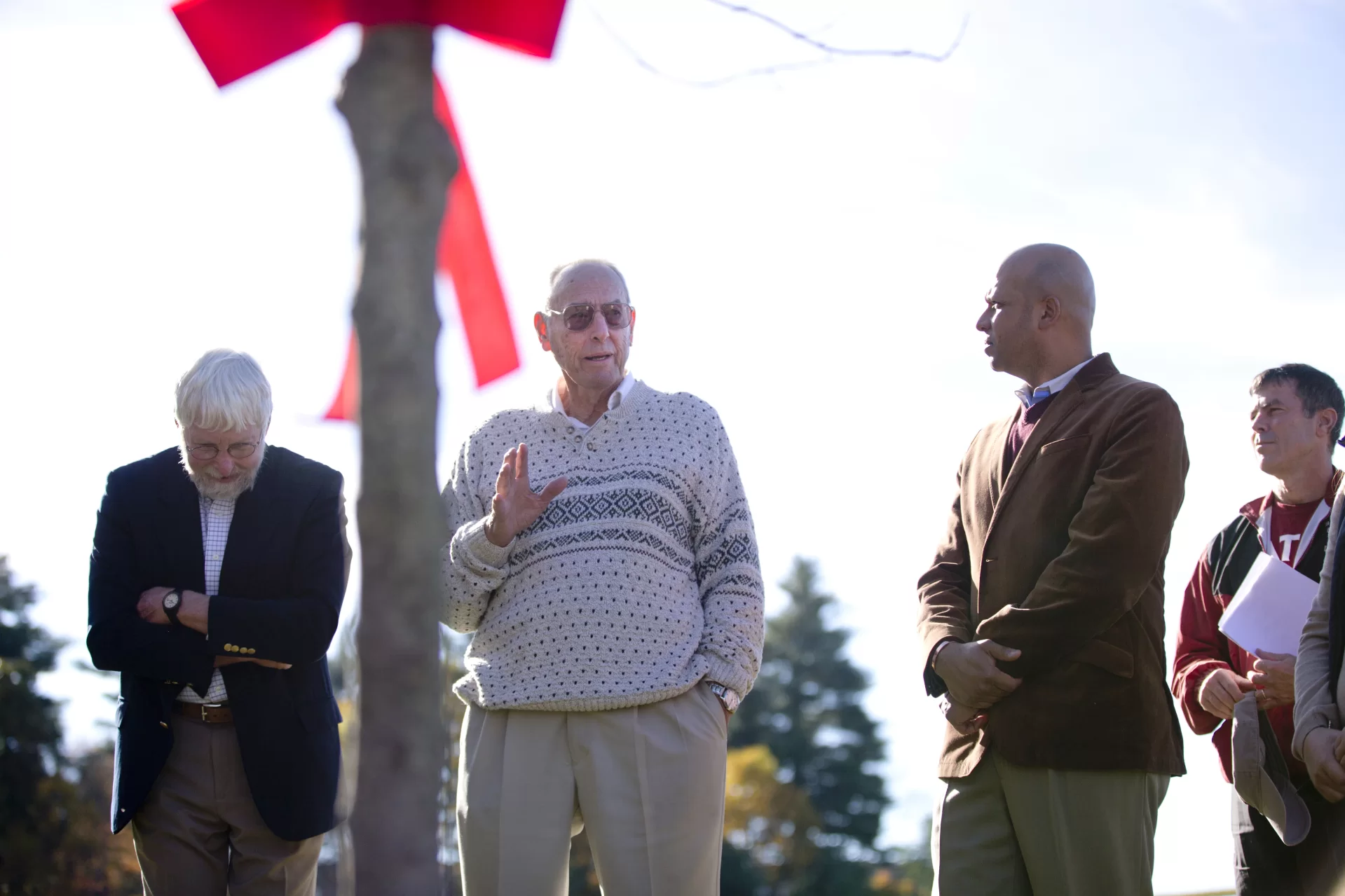 Not that Wigton wasn't a fierce competitor. "He could have a 'Led Tasso' moment as a coach," Gastonguay laughs, referring to the episode when Lasso gets tough on his team to get a point across. "But as a coach sometimes you have to be tough to create a sense of higher urgency to get to the next level, when the team is just rolling along. Coach would do that, but everyone knew it was from love."
Mainly, Gastonguay and others celebrate Wigton's class and kindness and the high expectations he had of his athletes as representative of their sport and school
"He understood that sports provide the opportunity to gain life skills and become better people. That's his coaching lineage."
View Comments