Here are a few items from the Muskie Archives and Special Collections Library and elsewhere:
Self portrait
This is George French, Class of 1908, leaning on an Edison phonograph and wearing his class track uniform, presumably in his Parker Hall room.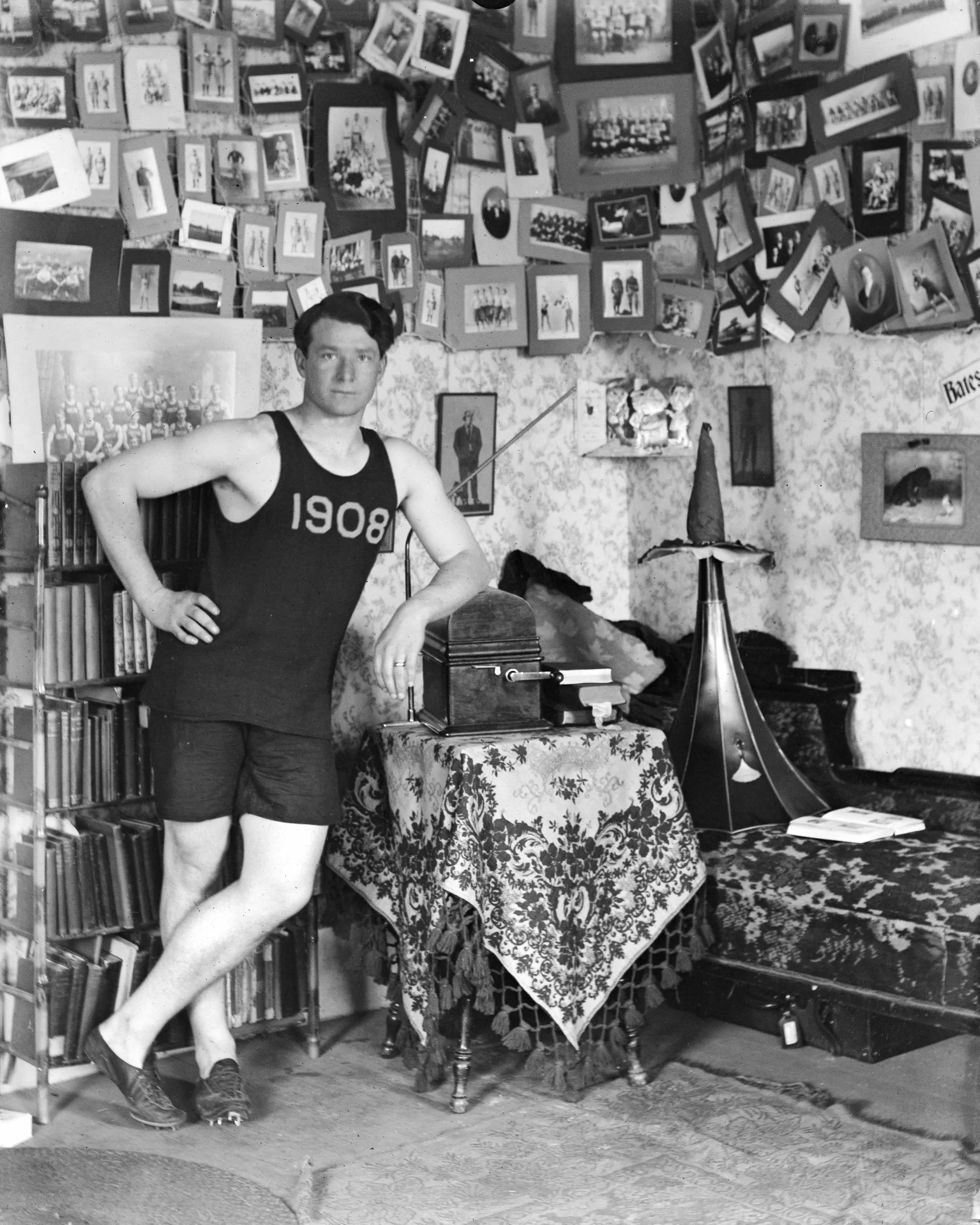 It's likely a self-portrait: French was a lifelong photographer. Behind him are probably his own photos, mostly of Bates friends and teammates. There are a few other things in the photo, as we discovered last winter.
A baseball, football, and track standout who also played the mandolin, French was the official photographer of the Maine Development Commission for years.
You look fobulous!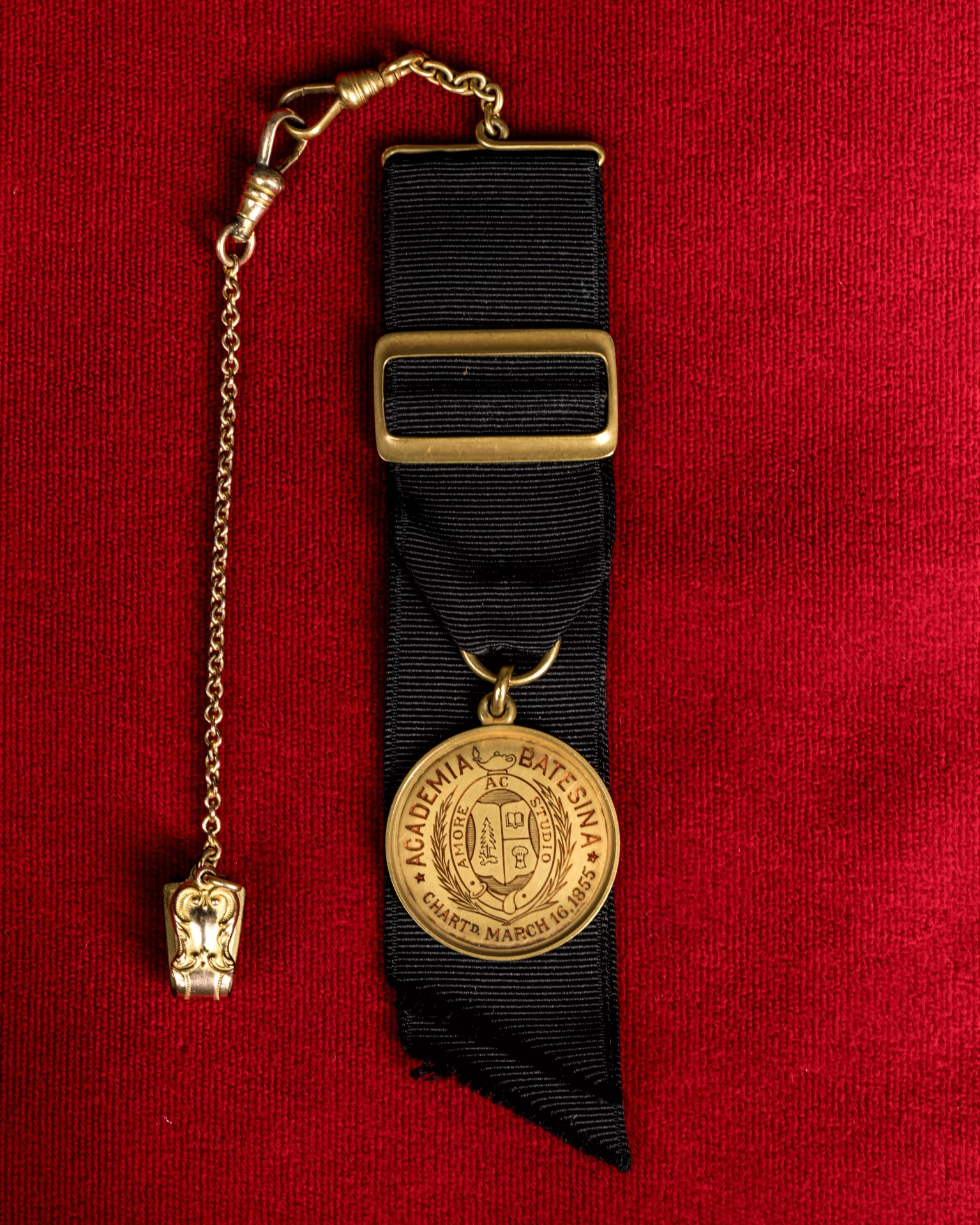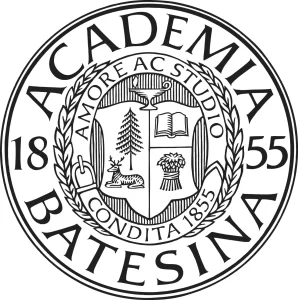 Longtime Bates trustee Oliver Barrett Clason, Class of 1877, received this Bates watch fob from his fellow trustees in 1916.
A lawyer in Gardiner, Maine, Clason was a longtime state legislator who was Maine Senate president in 1899–1901. Clason House, on College Street, is named for him.
Note that the Bates seal on the fob is a different version from today's seal. It displays the date Bates was chartered, March 16, 1855. The current seal has just the year, 1855.
Getting a Handle
Under 8 inches tall, this battered trophy cup has an oversized history. The Class of 1911 won it during an interclass competition in exercise drills, e.g., Indian clubs, dumbbells, and swords.
It later traveled with class member Roger Guptill to the Congo where he was a missionary. He lost it, then got it back years later, minus its handles.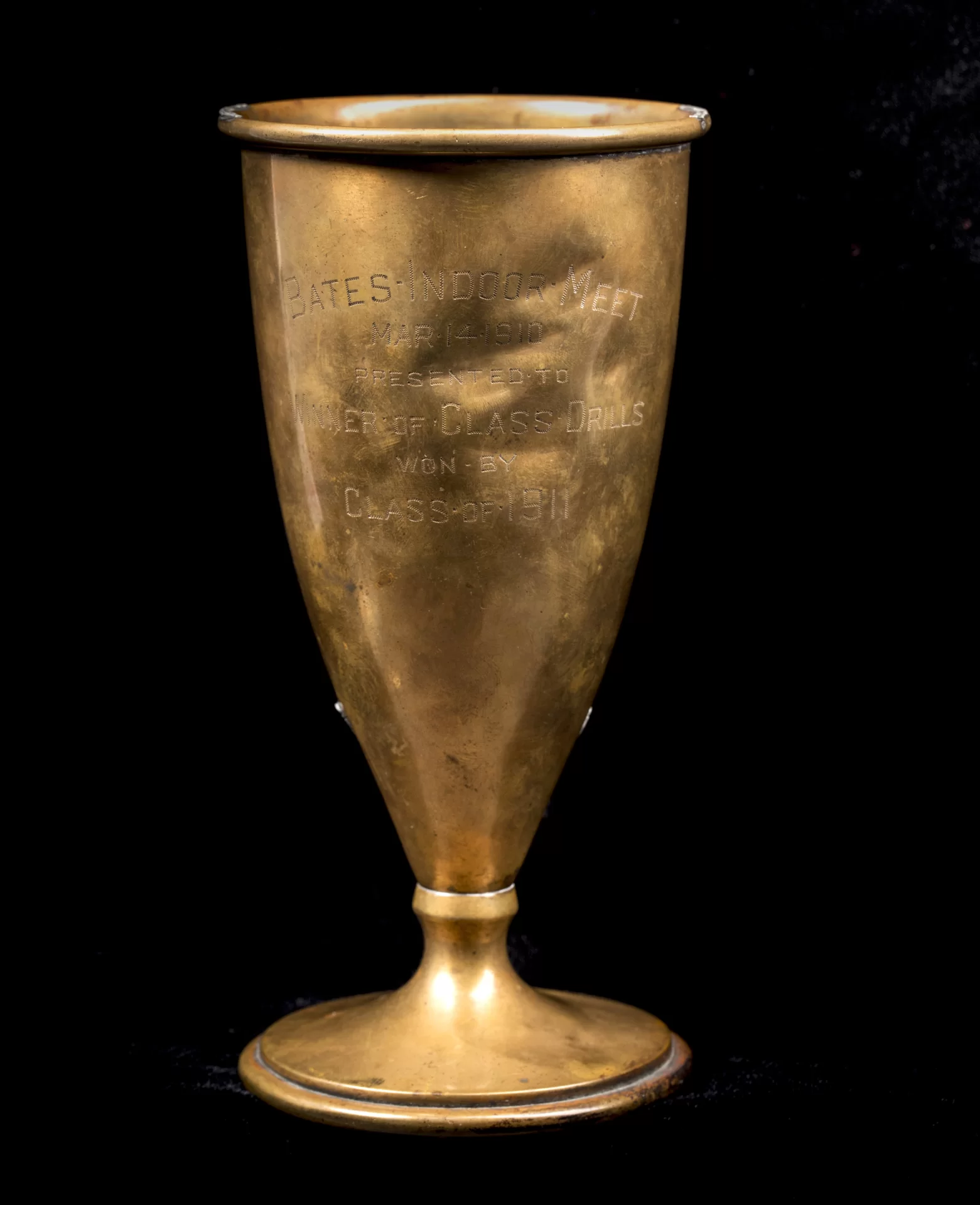 Science symbols
This lapel pin is from the Jordan Scientific Society, a bygone student club formed in 1910 to "foster an active interest in all fields of science," said the Mirror. (It was for male students; the women's science club was Ramsdell.)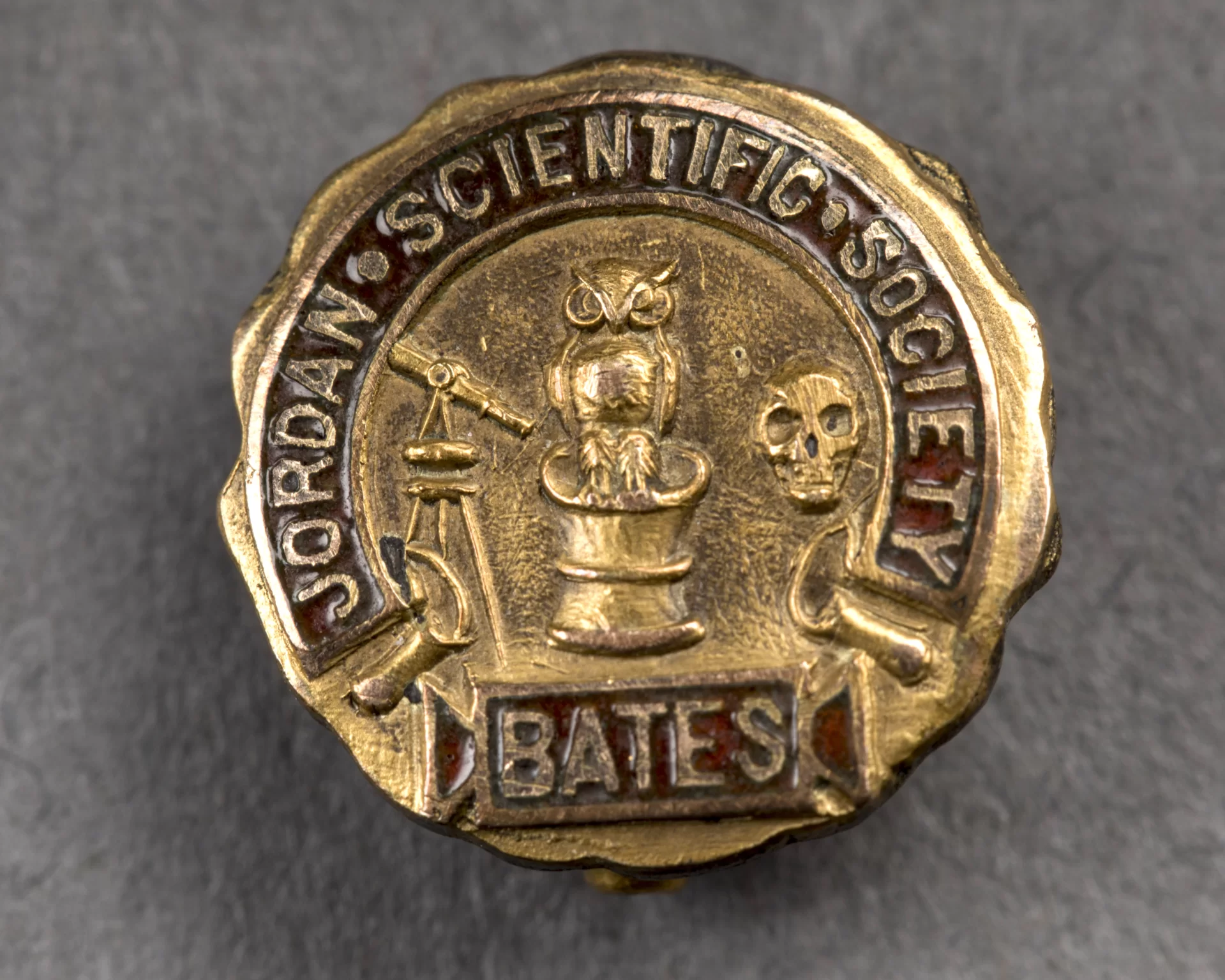 Through crowd-sourcing from Bates science professors, we believe the following to be true:
• The owl suggests wisdom
• It's perched on a mortar, symbolizing chemistry
• The telescope is for astronomy and physics
• The tripod legs could suggest the tenets of the scientific method: observation, hypothesis, and testing
• The skull might suggest biology
View Comments