The Bates Dance Festival is turning 40 this summer, and in fitting fashion, plans for the anniversary celebration will pull together the many elements that have made this renowned festival endure for four decades: world class dancers, enthusiastic students, and a celebration of dedicated individuals who have made the festival a uniquely Bates event.
There will be legendary artists, from Reggie Wilson and his Fist & Heel Performance Group to David Dorfman Dance. "It's a confluence of astounding talent," says BDF Director Shoshona Currier.
After being canceled in 2020, the festival returned in 2021 — but on a smaller scale. This year will be a return to almost-normal: Hundreds of student dancers will be on campus, studying with accomplished teachers and living, eating, and working together in a flurry of creativity. "We feel so lucky to be welcoming so many students and artists for the first time since 2019," Currier says.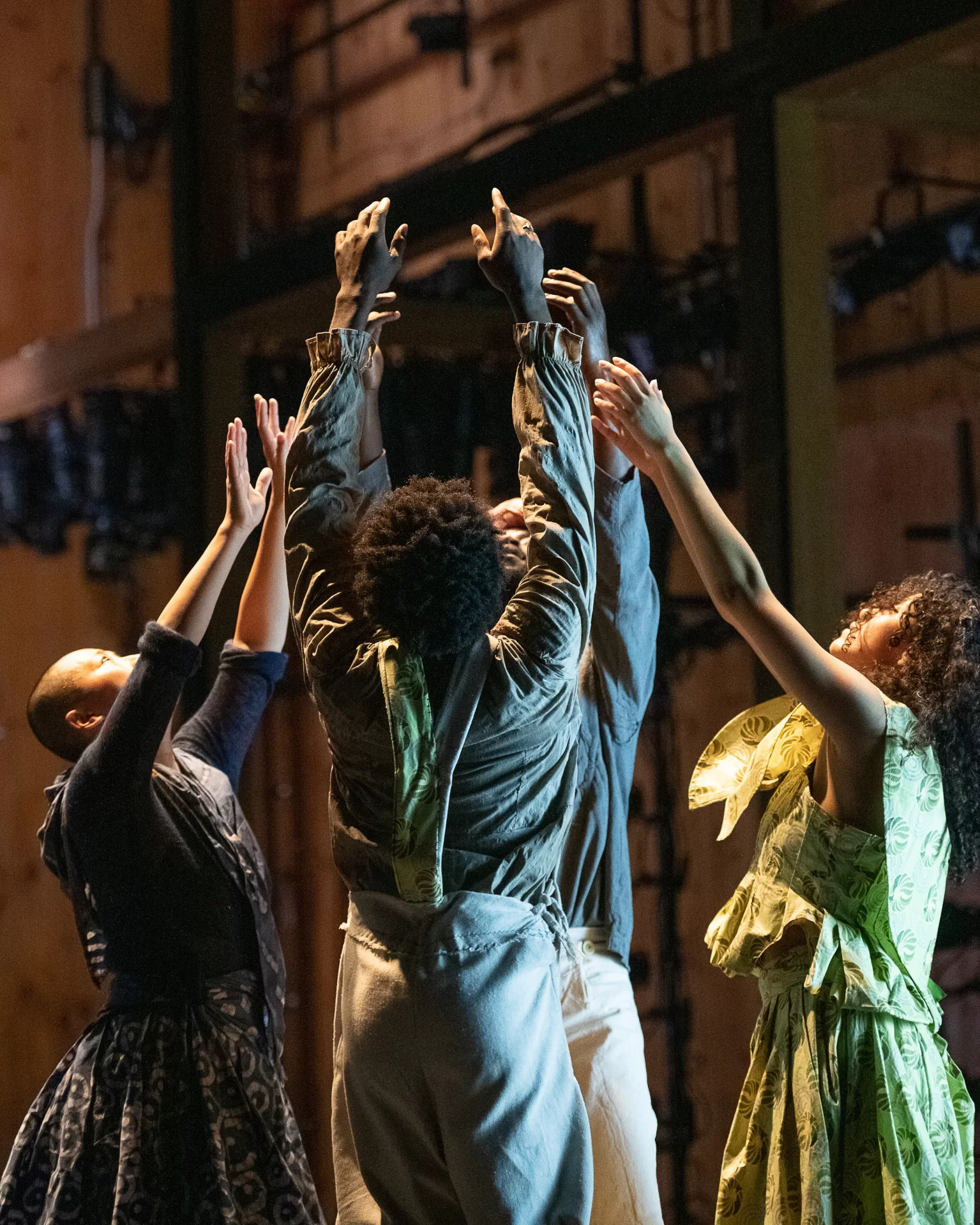 Capping the festival's 40th anniversary season is a three-day celebration, July 29–31, featuring the BDFête, a party on the Olin Arts Center terrace honoring Carol Dilley, who retires from the Bates dance faculty this year.
Dilley, who joined Bates in 2003, led the expansion of dance within the curriculum, culminating in dance being made a major in 2011. Along the way, Dilley integrated the festival into the Bates dance curriculum in meaningful ways. "Carol works closely with the festival to chart a course for those students that enhances the learning they receive during the academic year," Currier says.  This year, about a half-dozen Bates students will earn academic credit for assisting with the dance festival.
---
In this video by Ariel Abonizio '20, Bates dance students talk about their experience with the Bates Dance Festival.
The BDFête on July 29 for Dilley will immediately be followed by a performance at Schaeffer Theatre of Rome & Jewels, a work by Rennie Harris and Puremovement that Dance Magazine calls "seminal" and which itself is enjoying an anniversary, its 30th.
In addition to celebrations, this year's festival includes a memorial of sorts for another festival stalwart. Arthur Fink, a gifted photographer who lovingly chronicled the festival from 2006 to 2017, died on April 21, 2021. A retrospective of his work will be featured at The Hartley Block, located on Lisbon Street in the center of the Lewiston's downtown arts district.
The richness of the 2022 festival owes something to the rebound effect after being shuttered or half-shuttered for two years (last year's programming made creative use of outdoor locations in Lewiston).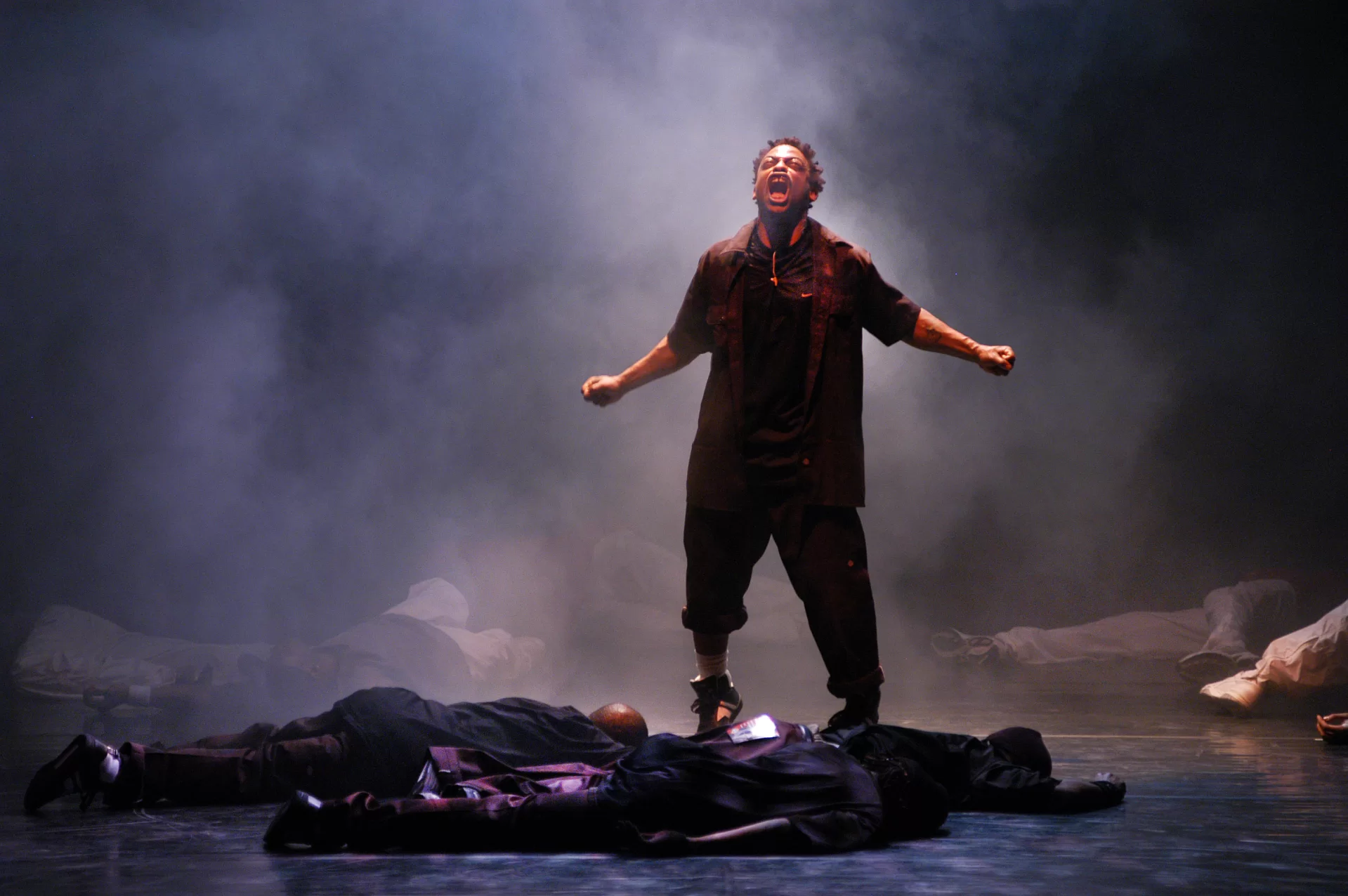 One festival artist this year, Miguel Gutierrez, shifted gears in response to the challenges of remounting a show two years after it was originally scheduled to appear at the festival. He'll be performing a new work, I as another, an intimate duet with Laila Franklin, "mostly inspired by Willie Colon, Stevie Nicks, and the all consuming sadness that envelops everything." Gutierrez met Franklin at the festival in 2021, when she took part in the training program. The work will be performed on Aug. 3 and Aug. 4.
Another group whose BDF appearance was derailed by the pandemic is Reggie Wilson's Fist & Heel Performance Group. The Brooklyn-based dance company will perform in two campus spaces, at Lake Andrews on July 11 and in Schaeffer Theatre on July 15 and 17.
"We're so excited to be able to make good on these previous commitments," Currier said. "And in the case of Reggie Wilson, to actually expand upon it, thanks to our partnership with Indigo Arts Alliance as well as significant relief grants. We're thrilled to involve community members in this project, as well as our Young Dancers. I think that is going to be truly spectacular."