Three Bates professors have earned competitive Fulbright U.S. Scholar fellowships to research and teach abroad in 2022–23.
Professor of Politics Áslaug Ásgeirsdóttir will study the recent history of Iceland's shifting policy priorities within the Arctic.
Senior lecturer and Director of Secondary Teacher Education Anita Charles will bring her teaching expertise to an Indian university.
Professor of Psychology Amy Bradfield Douglass will compare potential differences in how eyewitnesses from Asian cultures and Westerners recall what they see.
The Fulbright program is the U.S. government's flagship international educational exchange program for accomplished students, scholars, artists, teachers, and professionals to study, teach, or pursue important research and professional projects around the world.

The Fulbright U.S. Scholar Program makes more than 800 awards annually in more than 135 countries to teach, conduct research, and carry out professional projects.
"Our faculty are curious, engaged, deeply thoughtful, and eager to explore and contribute across all kinds of boundaries, whether disciplinary, cultural, or geopolitical," said Malcolm Hill, dean of the faculty and vice president for academic affairs.
He added, "The receipt of these Fulbrights is also a key indicator of the consequential and creative scholarship our faculty engage in. We also deeply appreciate how Fulbright-supported experiences help our faculty become ever more effective teachers, colleagues, and scholars upon their return."
Áslaug Ásgeirsdóttir
Despite its chilly name, the island nation of Iceland did not always claim its Arctic-ness, at least in a geopolitical sense, explains Professor of Politics Áslaug Ásgeirsdóttir.
But in the early 2000s, disruptive events changed the country's perspective. First came the 2006 closure of the U.S. Air Force Base in Keflavík. Then came the global financial crisis in 2008, and the growing realization of the outsized impact of climate change on the Arctic and its waters.
After that, "the government began to define its interests and priorities in the area," explains Ásgeirsdóttir, who will use a Fulbright–National Science Foundation Arctic Research Grant to return to her home country to study the shifts in the country's Arctic policy between 2006 and 2021.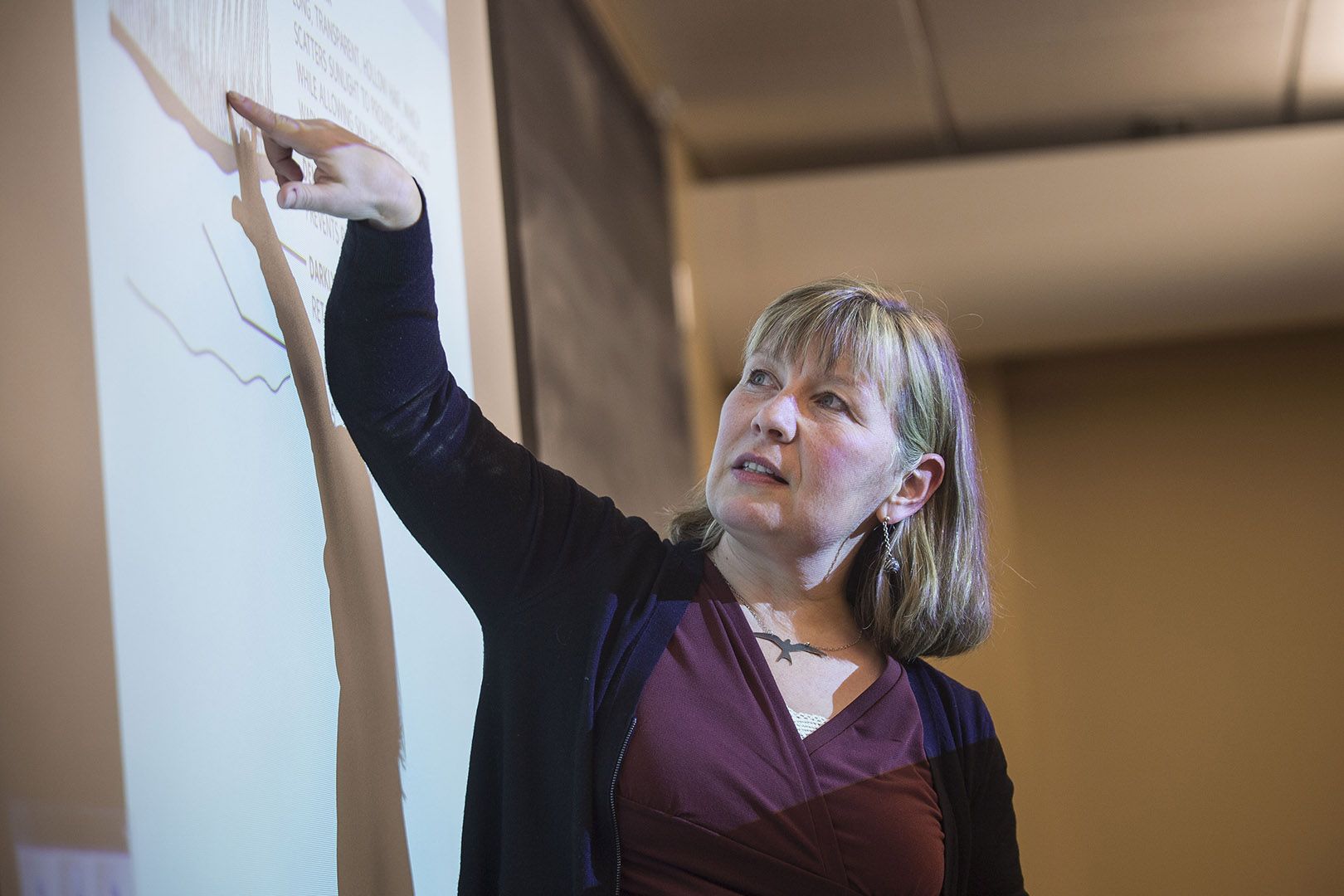 Those policy shifts, she says, have been by internal forces — "new governments bringing in new voices and changing fiscal realities" — and external ones, such as climate change. Her research project will be the first to analyze the evolution of Iceland's Arctic policy over the 15-year period and to determine the impact of that evolution, both domestically and internationally.
Born and raised in Iceland, Ásgeirsdóttir started her career as a journalist before turning to academia. In her 25 years as a scholar, she's become an expert in how and why nations cooperate, instances where valuable fisheries straddle international boundaries or when countries have overlapping maritime boundaries.
Located almost entirely outside the 66-degree latitude that defines the Arctic Circle, Iceland is, geographically speaking, "a peripheral Arctic state," explains Ásgeirsdóttir.
But as they say, location, location, location. Sitting in the North Atlantic ecosystem, and by virtue of being the second-largest fisheries nation in Europe (after Norway), Iceland "plays a significant role economically and environmentally in the area," explains Ásgeirsdóttir.
With the thawing of the Arctic, nations inside and outside the Arctic Circle, including China, are now developing and announcing formal Arctic policies. Such documents are public, "but we still do not have a good understanding of how these documents translate into politics and economics," says Ásgeirsdóttir.
Anita Charles
The classroom should be a two-way street, says Anita Charles, senior lecturer and director of secondary teacher education at Bates, where every interaction between teacher and student is "transformational for both, and grounded in social and emotional well-being."
A visitor to Charles' Bates classroom would see the traffic flow both ways, a collaborative and creative space where "both students and instructor are engaging in critical inquiry, in building relationships, and in reflective practices," she says.
Charles will use her Fulbright fellowship, her second in six years, to bring her teaching expertise to Fergusson University in Pune, a city in the western Indian state of Maharashtra affiliated with Savitribai Phule Pune University. She will teach courses related to special education, social-emotional development, literacy, and/or comparative education.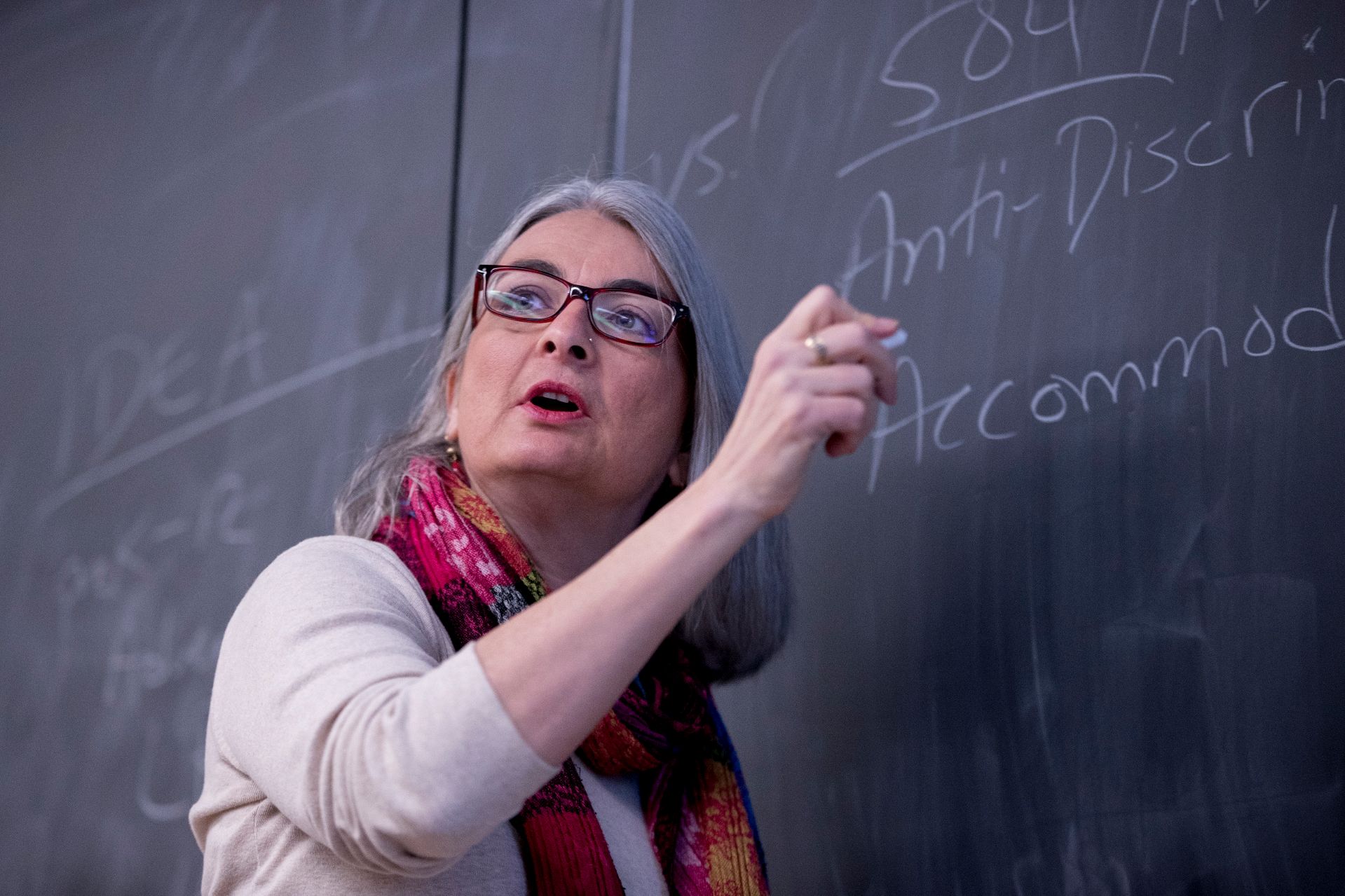 Charles' award is the Fulbright-Nehru Academic and Professional Excellence Award, sponsored by the U.S. State Department's United States–India Educational Foundation.
Charles arrived at Bates in 2004 with extensive teaching experience, from first grade to adult education, including 10 years as a high school English teacher. As director of secondary teacher education, she serves as the liaison between Bates' Teacher Education program and various local and state stakeholders.
Charles' interest in India has long been personal as well as professional. Three of her five children were adopted from India. "I have felt over the years that part of my heart lies in India, where I have had an opportunity to grow, learn, and give back to such a vibrant country."
In the Fulbright spirit of cultural exchange, Charles hopes to come away from her time in India with insights that will allow her to improve the education courses she teaches at Bates, whose topics include special education and adolescent literacy. "This experience will also lend global awareness to issues, policies, and practices in teacher education, and cross-cultural depth to my understanding of inclusive practices."
Amy Bradfield Douglass
A professor of psychology at Bates, Douglass is an expert in psychology and the law, specifically the unreliability of eyewitness testimony in criminal cases.
During her Fulbright time in Japan, Douglass will team with Japanese researchers to test if and how eyewitnesses from different cultures — the U.S. and Japan, in this case — remember scenes differently. "To date, most psychology and law research has focused on American eyewitnesses, ignoring the implications of cultural background for eyewitness identification memory tasks," she says.
Specifically, Douglass will focus on a specific part of eyewitness testimony: the degree of confidence an eyewitness brings to their testimony. "Eyewitnesses can be confident, even when they have identified an innocent person," Douglass notes. "Confidence is compelling incriminating evidence: People naturally assume that high confidence is associated with accuracy."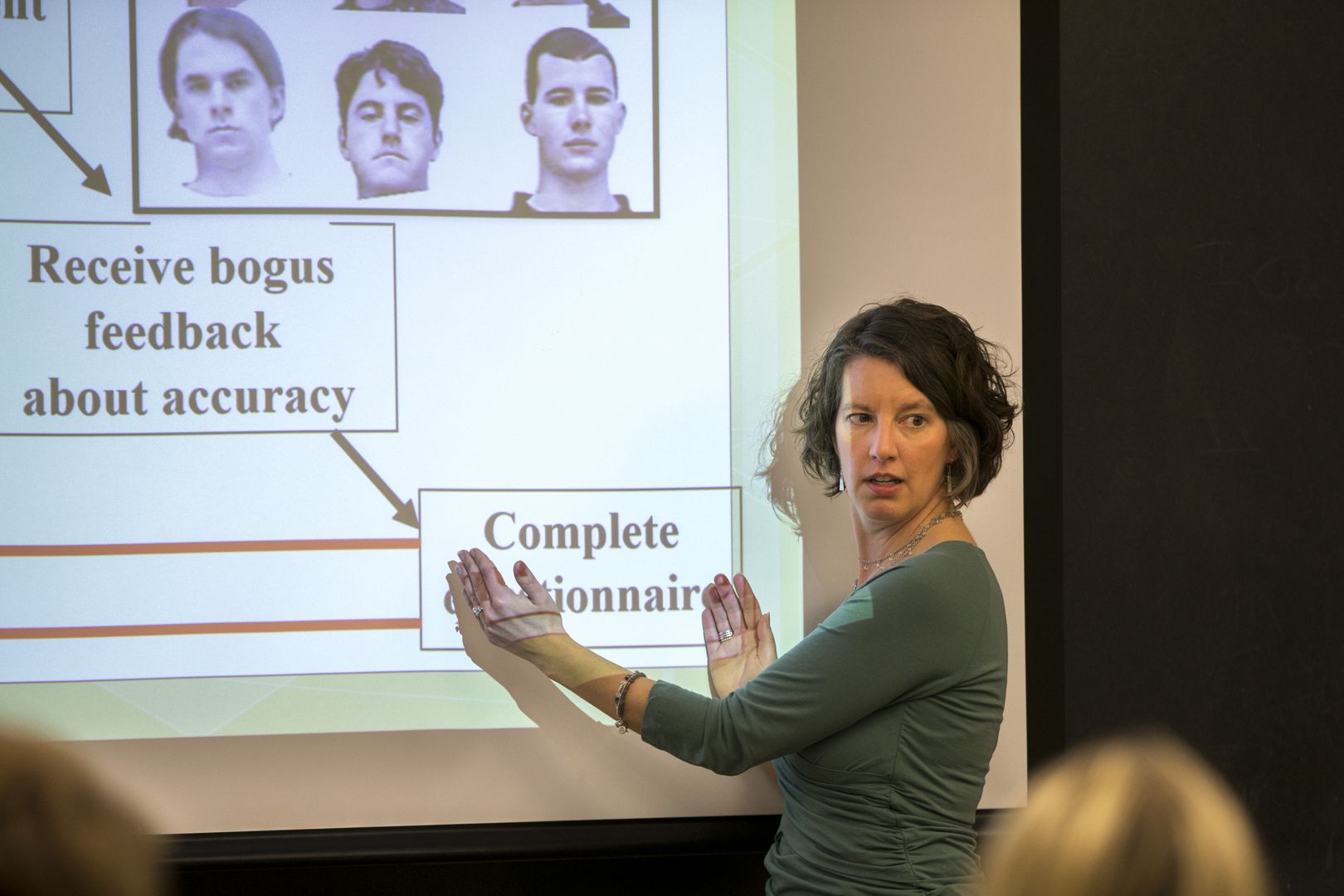 Unfortunately, eyewitness confidence is "highly malleable," Douglass explains. An eyewitness who gets a pat on the back — such as, "good, you identified the suspect!" — will end up believing that they were "more confident at the time they made the identification than they actually were."
Funded by the National Science Foundation, Douglass has been looking at ways to prevent feedback effects. One way is by having an eyewitness watch a video replay of their identification of a suspect. Watching such a video "should allow [an eyewitness] to see evidence of how confident they were (or were not), thereby cementing their confidence report." In a sense, watching the video would "inoculate" an eyewitness against feedback.
In Japan, Douglass and her host, Yukio Itsukushima, a professor at the University of Human Environments in the city of Okazaki, will test this hypothesis in a Japanese cultural context. The partnership "is an exciting opportunity," she says, noting recent research showing that Japanese and Westerners tend to evaluate visual evidence differently.
"If showing witnesses a video of their own identification procedure inoculates American participants from feedback effects — but not Japanese participants — the proposed research will have provided useful information regarding how eyewitness memory functions across cultures."
View Comments