Eric Foushée appointed vice president for college advancement at Bates College
Eric Foushée has been appointed vice president for college advancement at Bates College, effective immediately, President Clayton Spencer announced today.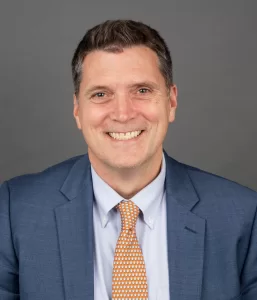 A member of the Office of College Advancement staff since 2014, Foushée has served as acting vice president since July 1, succeeding Sarah R. Pearson '75, who retired June 30 following a decade of service as vice president.
"I am very excited to work with Eric in this role," said Spencer. "He is an exceptional fundraiser and a highly effective leader and manager. His openness and generosity of spirit have earned him deep respect from colleagues within advancement and across campus, as well as alumni, donors, parents, and friends of the college. We are very fortunate to have a person in our midst who understands Bates' mission and distinctive strengths and has the experience, vision, and creativity to build on the momentum of the recently-completed campaign."
"To serve the mission of an institution like Bates, and to attract and connect people to the powerful ways this mission is being realized in the current world, is both a pleasure and a privilege," said Foushée. "Meaningful relationships are at the heart of our work, and, simply put, I enjoy working with people to reach a common goal. And at Bates, our common goal is to continue to strengthen the college's ability to provide a life-transforming education for students who will use their education to make the world a better place."
Foushée brings 24 years of secondary-school and higher education advancement experience to the position, including the past eight years at Bates, where he has served as Associate Vice President for College Advancement since 2017, overseeing and mentoring teams in alumni and parent giving, leadership gifts, and gift planning. In close collaboration with Pearson, Foushée served as a leadership strategist for the $300 million Bates Campaign, which successfully concluded on June 30, 2022, with more than $342 million raised. Annual gifts to Bates have nearly tripled since Foushée joined Bates in 2014.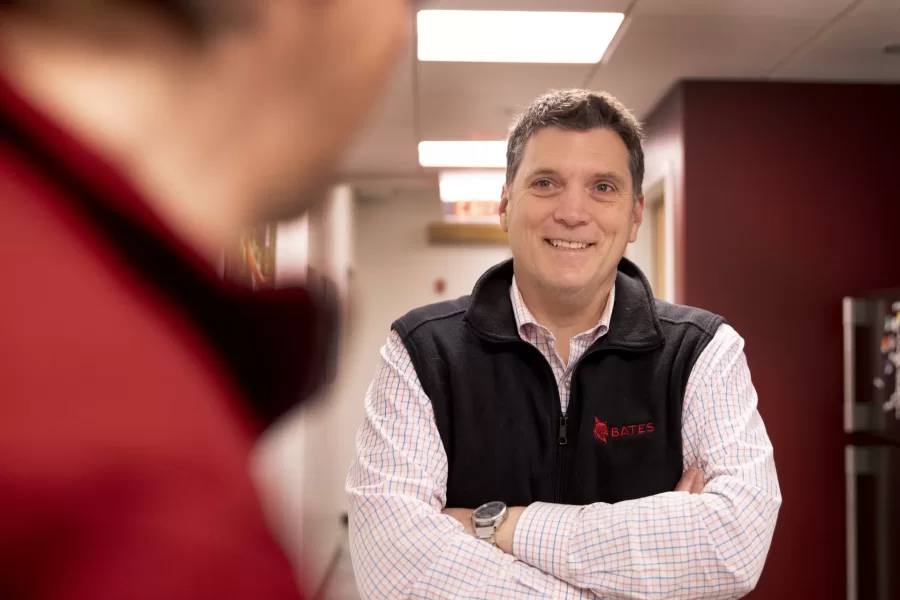 At Bates, Foushée's efforts have helped to generate significant new philanthropic support for the Bonney Science Center and for financial aid endowment, together with a range of college programs, including Bobcat First, which supports first-generation Bates students; the Center for Purposeful Work; and facilities improvements for Bates Athletics. Foushée was the primary alumni liaison for the ​​the design, planning, and creation of Veterans Plaza on the Bates campus. Additionally, as a member of the college's Remote Working Group, he helped to pivot the college's fundraising and engagement programs to a remote and virtual approach in the early stages of the pandemic.
Prior to joining Bates, Foushée served as Director of Development at Cincinnati Country Day School for four years, where he oversaw all fundraising and managed marketing, public relations, and several public communications assets. From 1998 to 2010 he worked in annual giving and alumni relations at Bowdoin College, from which he graduated magna cum laude in 1990, majoring in government and legal studies. He earned a master's degree in art history from Southern Methodist University in Dallas in 1994 and later taught high school A.P. history and coached sports teams. Foushée's contributions to his home community in Brunswick include serving as commissioner of the town recreation committee for the past seven years, a current board member of the Brunswick Community Educational Foundation, and former board member of the Mid Coast Hunger Prevention Program. He and his wife, Nancy, have four children: Connor; Martha, a graduate of the Bates Class of 2022; Lane, a member of the incoming Bates Class of 2026; and Asher.