Leana E. Amáez to join Bates College as vice president for equity and inclusion 
Bates College President Clayton Spencer announced today that Leana E. Amáez, a seasoned equity and inclusion leader and longtime advocate for underrepresented populations, has been named vice president for equity and inclusion, effective Feb. 27, 2023.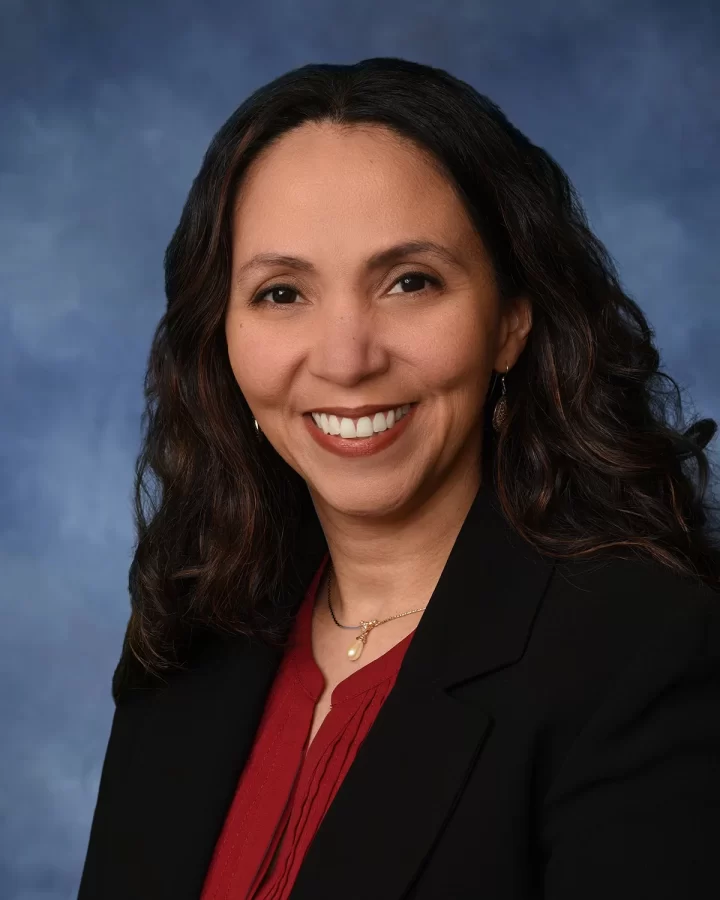 "I am thrilled to welcome Leana to Bates to lead our work in equity and inclusion — work that is central to our mission and to the success and well-being of every member of our community," said Spencer.
"Leana comes to this role with 15 years of experience in equity and inclusion work across a range of organizations, and she brings first-hand knowledge of life and work in a residential liberal arts college. She is known for a leadership style that combines strategy, structure, and relationship building, qualities that will be invaluable as we continue to strive for sustainable progress toward greater equity and inclusiveness at Bates."
"I am delighted to join the Bates community," said Amáez. "I have long admired Bates for its founding commitment to liberation, justice, and inclusion. This commitment was evident in every conversation I had during the search process and my visit to campus."
"Driven in large part by antiracism movements, there is now a growing awareness that to remedy the systemic barriers that prevent some community members from thriving and that prohibit institutions from realizing their full promise, institutional investment in systemic solutions is necessary, required, and right," she continued. "Equity and inclusion is not a destination that we reach and then pass over on our way to something else good and desirable but a core value that guides and shapes everything we do and everything we say we are."
Amáez comes to Bates College from Simply Business, a Boston-based insurance provider, where she has served as the company's first global leader for diversity, equity, and inclusion since February 2021. In her current role, she has collaborated with employee resource groups, helped review and revise company policies with an equity lens, and developed strategic plans and initiatives to ensure support and an inclusive workplace culture.
An attorney, Amáez has more than 15 years of experience in industry, government, the nonprofit sector, and higher education. Before Simply Business, she worked for the Maine Department of Health and Human Services (DHHS), Pine Tree Legal Assistance, and Bowdoin College supporting DEI efforts and programs. Earlier in her career, Amáez was a criminal defense attorney in the Bronx, N.Y.
Amáez added that she looks forward to building upon this foundation in partnership with students, faculty, staff, alumni, trustees, and the Lewiston community, to ensure that equity and inclusion remain an important part of the Bates experience, both in principle and in practice.
In her role as vice president for equity and inclusion at Bates, Amáez will be responsible for developing and implementing a framework for diversity and inclusion in collaboration with partners across campus. A direct report to the president and member of the college's senior leadership team, she will lead the college-wide approach to equity and inclusion in partnership with key stakeholders across the community.
At Maine's DHHS, Amáez served as an internal consultant to DHHS senior leaders, guiding their understanding and application of best practices in DEI throughout the department. She collaborated with state officials to improve the support of minority-owned vendors in Maine's contracting process, and she was instrumental in helping the agency address inequities in COVID-19 vaccine distribution. Before joining DHHS, Amáez was director of pro bono services for Pine Tree Legal, a non-profit advocacy group that provides legal services to low-income residents in Maine.
At Bowdoin, where she spent eight years as associate dean of students for diversity and inclusion, Amáez helped students from underrepresented groups navigate their college experience. She coordinated educational programs to explore issues of race, class, gender, and sexuality; designed staff positions for DEI work; and created the college's first Student Center for Multicultural Life.
During her tenure at Bowdoin, she also led efforts to establish best practices for hiring and retaining a diverse staff. She served on various committees with staff, faculty, students, and trustees, advocating for resources and engaging in conversations about how to address demands on faculty's time, especially for faculty from historically marginalized backgrounds to whom students and institutions often turn for support.
Originally from New York state, Amáez earned a bachelor's degree in Latin American studies from Wesleyan University and a law degree from Benjamin N. Cardozo School of Law. Her appointment follows a national search overseen by a committee that included faculty, staff, and students, with assistance from WittKieffer, a search firm with expertise in diversity, equity, and inclusion searches.