After last weekend's cold snap, Sakina Saidi '26 and her fellow Bobcats have some bragging rights with friends back home. "Oh yeah," she said. "It's like, 'I survived minus 30 Celsius!' That's a big achievement!"
Whether expressed in Celsius, the temperature scale used in Saidi's homeland of Afghanistan, or in Fahrenheit, the scale used around here, it was beaucoup degrees below zero last Friday night into Saturday morning, Feb. 3–4, on the Bates campus.
Bates didn't quite get down to Saidi's estimate of 30 below Celsius, which equals 22 degrees below Fahrenheit, but pretty close: It was 15.3 degrees below zero, according to a nearby Weather Underground reporting station.
For Bates, that was good for fourth place in the year's first NESCAC Chill Poll, our occasional ranking of the coldest campuses in the 'Cac. (Full results below).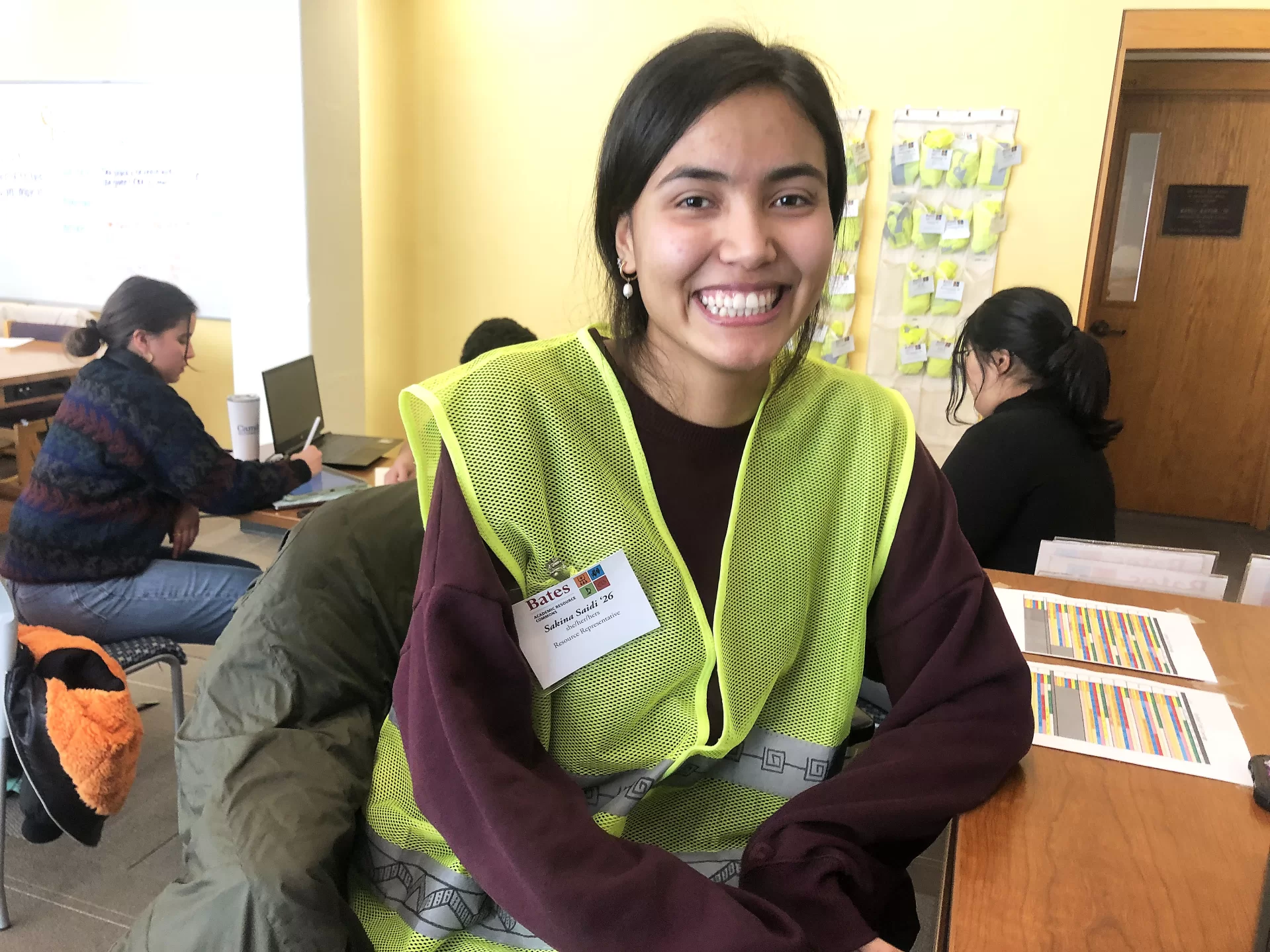 The northwest wind, which was swift and steady at 25 mph all night, pushed the wind chill to 40-plus degrees below zero. So if you know your Bates campus geography, that means you would get a face full of eyelash-freezing (true!) wind leaving Commons or Alumni Gym.
After a mostly balmy winter, the cold definitely was a wakeup call. "I think people are like, 'Oh wow, Maine winter is no joke," said Sydney Schuster '25 of Simsbury, Conn.
She and other students heeded the call to dress in layers. "After walking to Commons, it was 10 minutes to get them all off," she said.
Schuster likes how Mainers "embrace the cold. In Connecticut, they just get afraid of it. There's a culture here around cold weather. I think that's fun — it brought the people together, in a weird way."
Kellen Seth '25 of Ambler, Pa., also embraced the "As Maine Goes" vibe. "I came to college in Maine. It's what I expect," he said.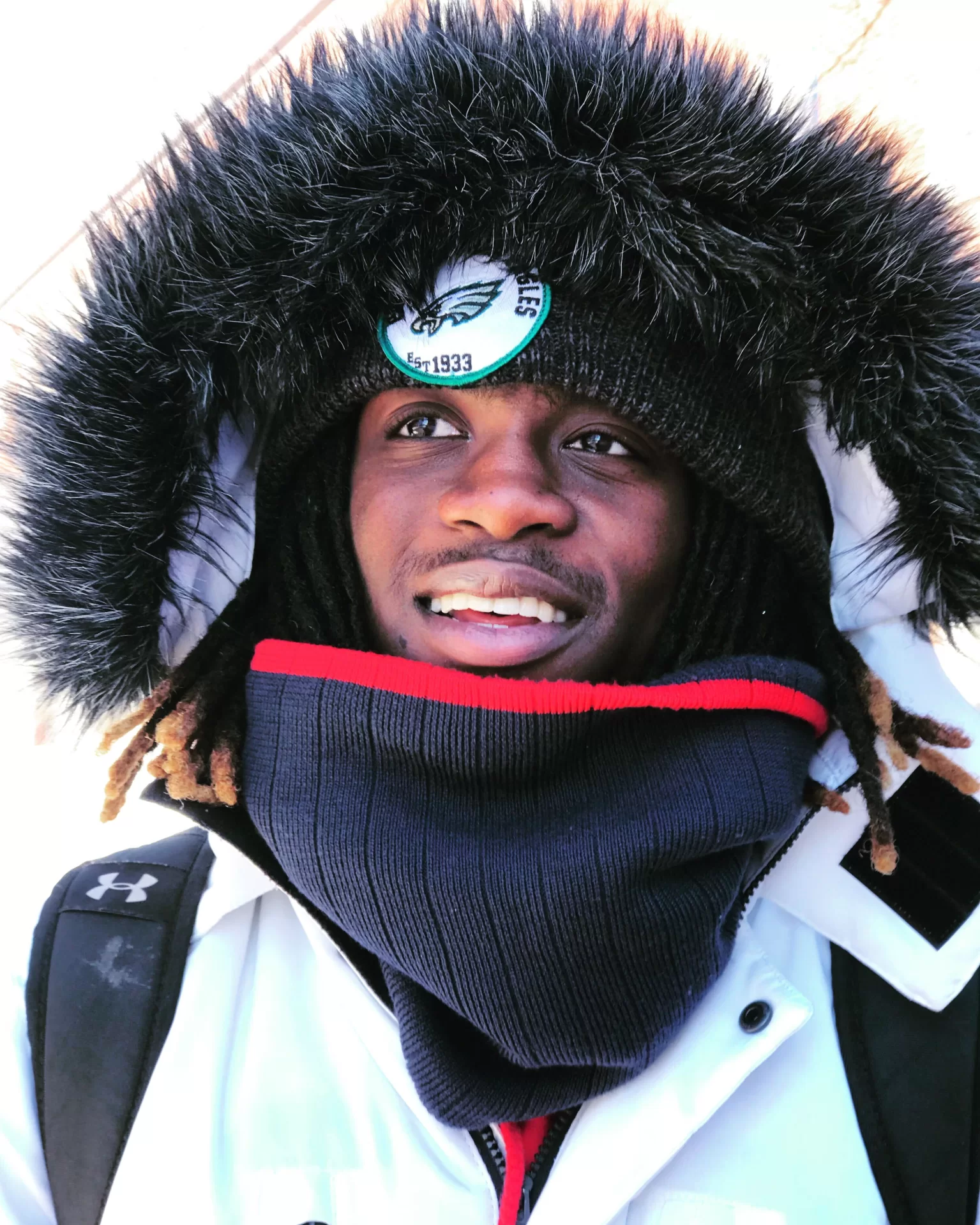 What was also fun for these Bates students was how it felt on Sunday when the temperature went above freezing and then on Monday, when it shot to above 40 degrees.
"It made me appreciate when it's even 20 out," said Elsa Daulerio '26 of Harpswell, Maine. "We were in shorts yesterday," added Sophie Spolter '26 of Blacklick, Ohio.
As the cold departed on Sunday, Saidi called her mother and told her that the day was very warm. "What is the temperature?" her mother asked. "I said, '1 degree Celsius.' And she said, 'That is not warm!'
"But it felt warm to me!"
---

---

---

---

---

---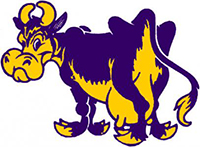 ---

---

---

---

---

---
Temperatures are taken from Weather Underground reporting stations at or close to each campus. On-campus reporting stations are noted.