Geneva Laurita, chemistry and biochemistry faculty
Bates professor receives $582K grant from National Science Foundation — MaineBiz
Reporting on the $582K National Science Foundation grant won by Assistant Professor of Chemistry and Biochemistry Geneva Laurita, MaineBiz noted the grant's significance, to a "private, undergraduate college — as opposed to a major research university, where grants are the lifeblood of long-term research programs, keeping teams of doctoral students busy."
Laurita said the award means being able to do more of what she came to Bates to do, introduce students to concepts and research work that is typically available only to graduate students and rarely seen at primarily undergraduate institutions like Bates.
---
Erica Suter '98
Adnan Syed attorney Erica Suter on justice and the Innocence Project — WYPR Public Radio
Attorney Erica Suter '98 has been in the national media for her role in helping to free Adnan Syed, wrongly convicted of murder. The case gained national attention through the podcast Serial and the HBO documentary series The Case Against Adnan Syed.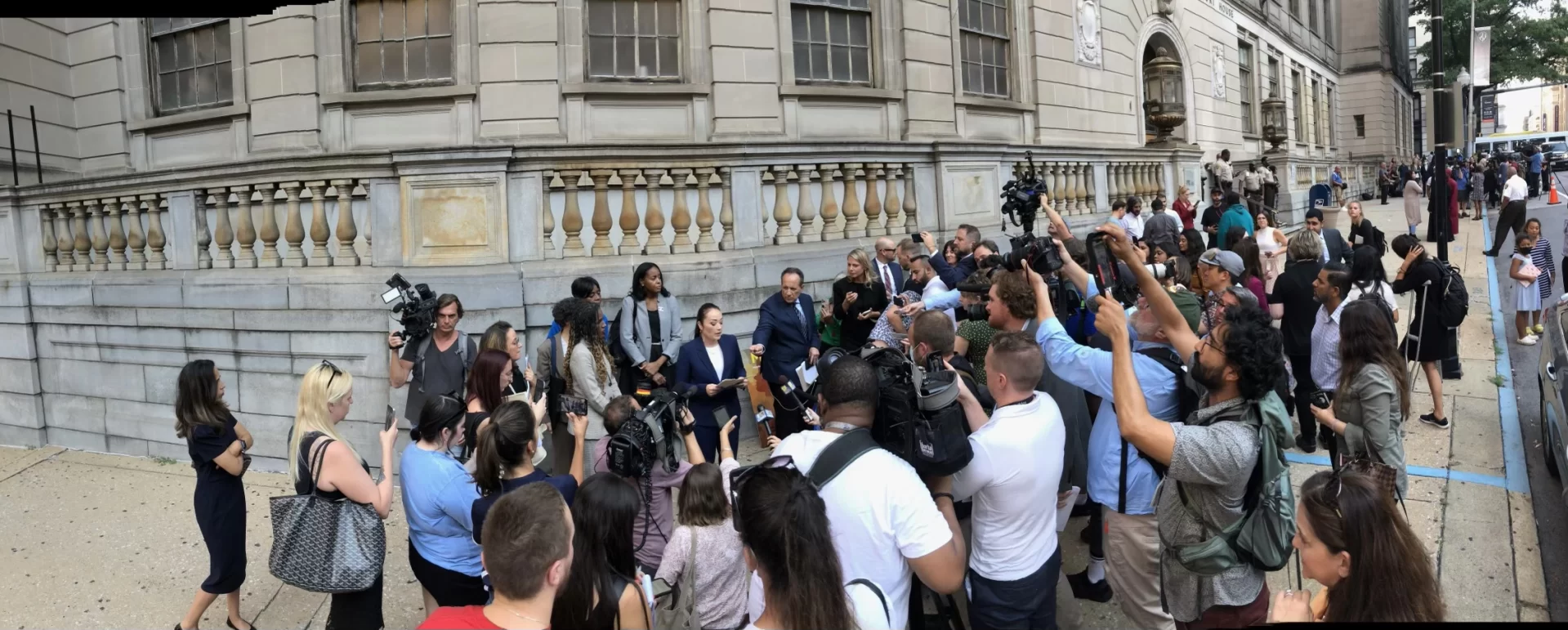 Last October, prosecutors in Baltimore dismissed charges against Syed, convicted and imprisoned in 2000 of murder and related crimes in the death of Hae Min Lee. The case is now under appeal.
Suter is Syed's lawyer and director of the Innocence Project Clinic at the University of Baltimore School of Law and an assistant public defender in the Maryland Office of the Public Defender.
Media outlets credit Suter's advocacy for persuading the court to overturn Syed's conviction.
---
Matt Tavares '97
More than 1 million books subject to review based on state's new laws — ABC News
National media stories say that a statewide review in Florida of all books in public schools includes Henry Aaron's Dream, a children's picture book by Matt Tavares '97.
As required by a new state law, all books in Florida public schools must be suited to "student needs," as determined by a librarian or school media specialist. Ahead of the review, some Florida public schools removed books from their school libraries or covered bookshelves with poster paper.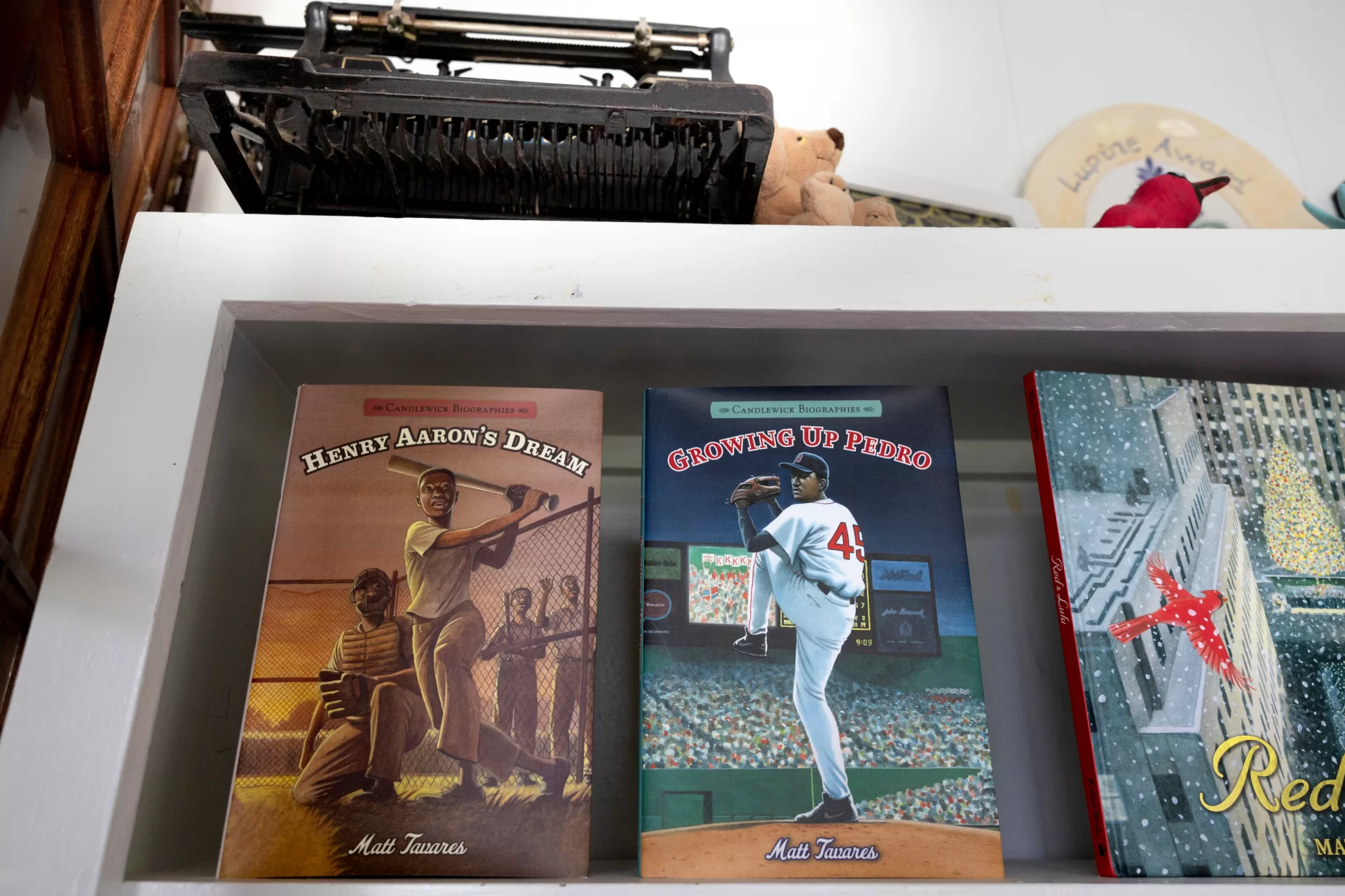 In a story about the book-pulling in Duval County, ABC News noted that "county officials say books about historical Black and Hispanic figures were under review," including Tavares' Henry Aaron's Dream. County officials responded that the book and others have been approved and are now back on shelves.
As described by Publishers Weekly, Tavares' book about Henry Aaron tells of the racial discrimination that Aaron experienced as he "honed his skills at a 'colored only' ballpark and dreamed of playing in the big leagues, despite his father's admonition, 'Ain't no colored ballplayers.'"
Tavares's newest book, a graphic novel titled Hoops, is due out in March.
---
Marcelle Medford, sociology faculty
New exhibit explores diversity of Black identity, immigrant history in Lewiston-Auburn — Maine Public
Maine Public reports that the interactive exhibit Who We Are/Who Are We? at the Maine Museum of Innovation, Learning and Labor (formerly Museum L-A) features interviews conducted by Assistant Professor of Sociology Marcelle Medford.
"At its core," said Rachel Ferrante '10, executive director of the museum, the exhibit "is about immigration and identity."
On one wall of the exhibition space in the Bates Mill are photographs of 10 Black current and former residents of Lewiston-Auburn. QR codes let visitors listen to oral history interviews conducted by Medford.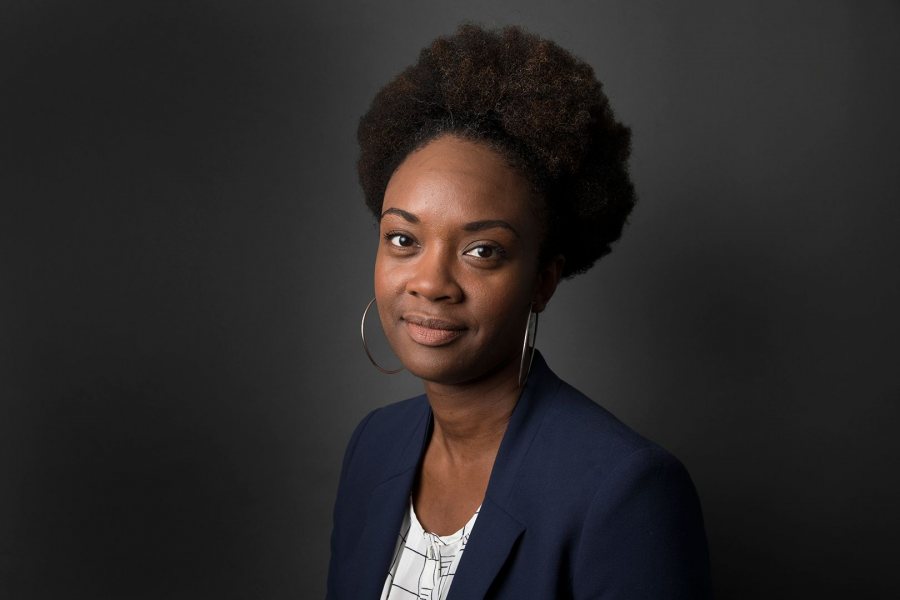 "I think it's always important to start with the fact that Black identities are diverse and multiplicitous," Medford said, noting how Black diversity in Lewiston-Auburn is often condensed into one story: the 1990s arrival of Somali refugees, often still referred to as newcomers.
"You can't be new if you've been here for a quarter of a century, right?" she said. "So really kind of digging into those narratives, and letting people sort of define their own sense of belonging, I think is really crucial here."
---
Eric Adamson '15
How allied Sweden and Finland can secure Northern Europe — The Atlantic Council
Sweden and Finland joining NATO creates an opportunity for NATO to strengthen political and military security and advance cohesive agendas and initiatives among the Northern European allies, writes Eric Adamson '15 for the think tank Atlantic Council.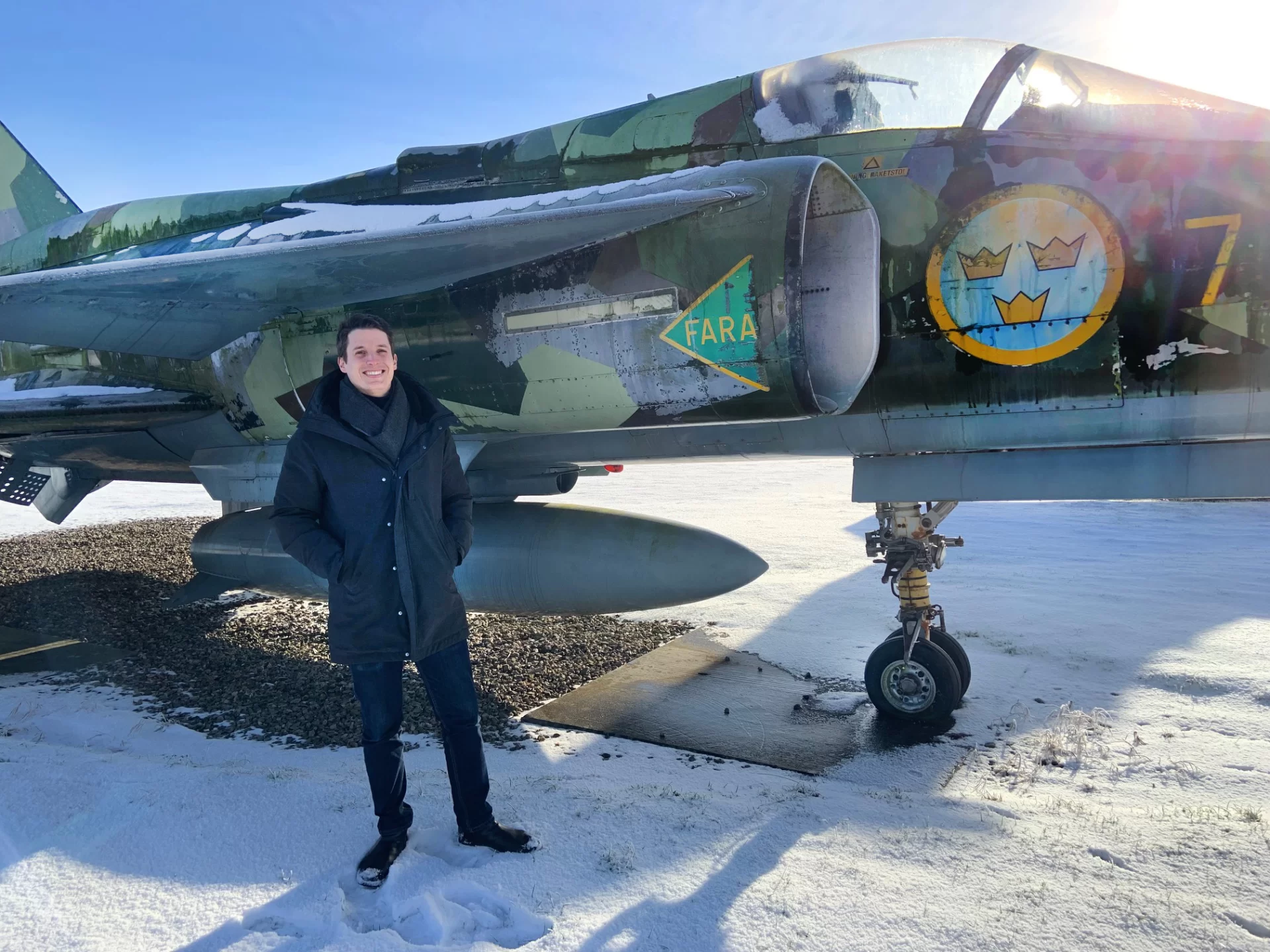 "With Sweden and Finland's entry into NATO, remaining barriers to operational military planning, mutual information sharing, and joint forces will be removed," writes Adamson, a project manager at the Atlantic Council's Northern Europe office in Stockholm.
"The Nordics can rely upon each other in all areas, including security of supply, access to territory to provide operational depth, and troop commitments in case of war — issues that have prevented deeper cooperation in the past."
---
Jaime DeSimone '01
The Farnsworth marks 75 years with a whole new look — Down East
In a Q&A interview with Down East, Jaime DeSimone '01, chief curator for the Farnsworth Art Museum in Rockland, talks about showcasing Maine and American art and celebrating the museum's 75th anniversary.
"The artistic community here is endless, which gives us a lot of opportunities and moments of discovery that I don't think people expect. Every little peninsula, every community, I know there's some artists there doing something. And I hope they're really proud of it, because they're the cultural fabric of our state," DeSimone said.
---
Wayne Douglas '74
Gov. Mills nominates York County judge for seat on state's top court — Portland Press Herald
Wayne Douglas '74 has been nominated to serve as an associate justice on the Maine Supreme Judicial Court by Gov. Janet Mills (D-Maine). Douglas has served as a state Superior Court justice for two decades.
"I am deeply humbled by Gov. Mills' nomination to serve on the Maine Supreme Judicial Court," Douglas said in a written statement in the Portland Press Herald. "If fortunate to be confirmed by the Legislature, I will give careful consideration to each case that comes before the Court, treat all with courtesy and respect, and administer justice in a fair and impartial manner."
---
Sociology faculty Michael Rocque and Angela Craddock '24
Lobstermen's reprieve from new federal regulations is a welcome development — Lewiston Sun Journal
In a recent op-ed for the Lewiston Sun Journal, Associate Professor of Sociology Michael Rocque and Angela Craddock '24 address a contentious issue in Maine — new regulations designed to protect the endangered North Atlantic right whale — through the lens of risk assessment.
The new regulations, were recently postponed, would threaten Maine's lobster industry by restricting the amount of lobstering gear, specifically the number of rope lines that can hang from lobster buoys to traps.
Neither Rocque nor Craddock, a sociology and psychology double major, are marine fisheries experts. But they do know about risk-assessment modeling, which is how the National Oceanic and Atmospheric Administration estimated the risk that lobster gear poses to whales.
"Forecasting and other forms of risk assessment are commonly used in a variety of contexts, from criminal justice to health care," they write. But for risk-assessment models to work "they require hard data that, as of now, is sorely lacking. The problem is that some of NOAA's models rely on inputs that are incomplete or, in our view, too assumption-based."
---
Erin Lydon '92
Erin Lydon: Bringing game-changing leadership skills to girls and women — Ladderworks
In an interview for Ladderworks, Erin Lydon '92 explains why she started Poker Power: not only to teach women how to play poker but to give them a seat at the table, literally and figuratively.
"Prior to leading Poker Power, I had never played the game and held many of the negative stereotypes that prevent women from sitting down at the poker table," said Lydon, president of Poker Power.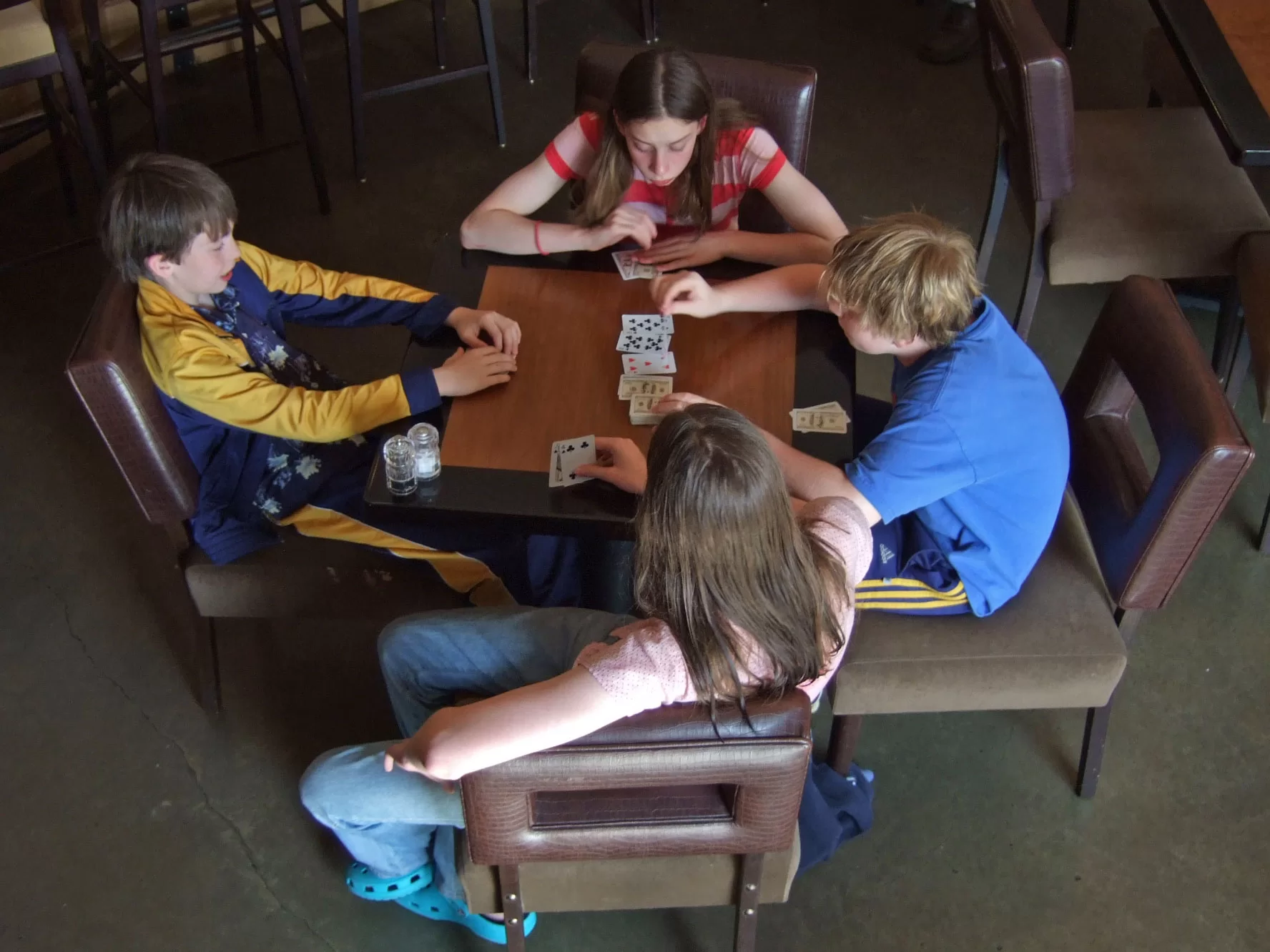 "I was unsure of the rules, intimidated by the complexity, and felt unwelcome at the male-dominated tables. Through building this startup, my confidence and gameplay skills have skyrocketed, and I truly believe reframing the game as leadership and professional development empowers girls and women of all ages to take the seat they deserve at every table where they want to sit."
---
Nathan Harrington '05
'Environmental racism' and the mysterious cars rusting in D.C. woods — The Washington Post
Finding an old car rusting in the woods isn't incredibly unusual. But the location of the abandoned car does send a message, says Nathan Harrington '05, executive director of Ward 8 Woods Conservancy in Washington, D.C.
In the case of a junk car in the woods of Ward 8, the message is "deliberate inaction on the part of the agencies that control that land," Harrington told the Washington Post.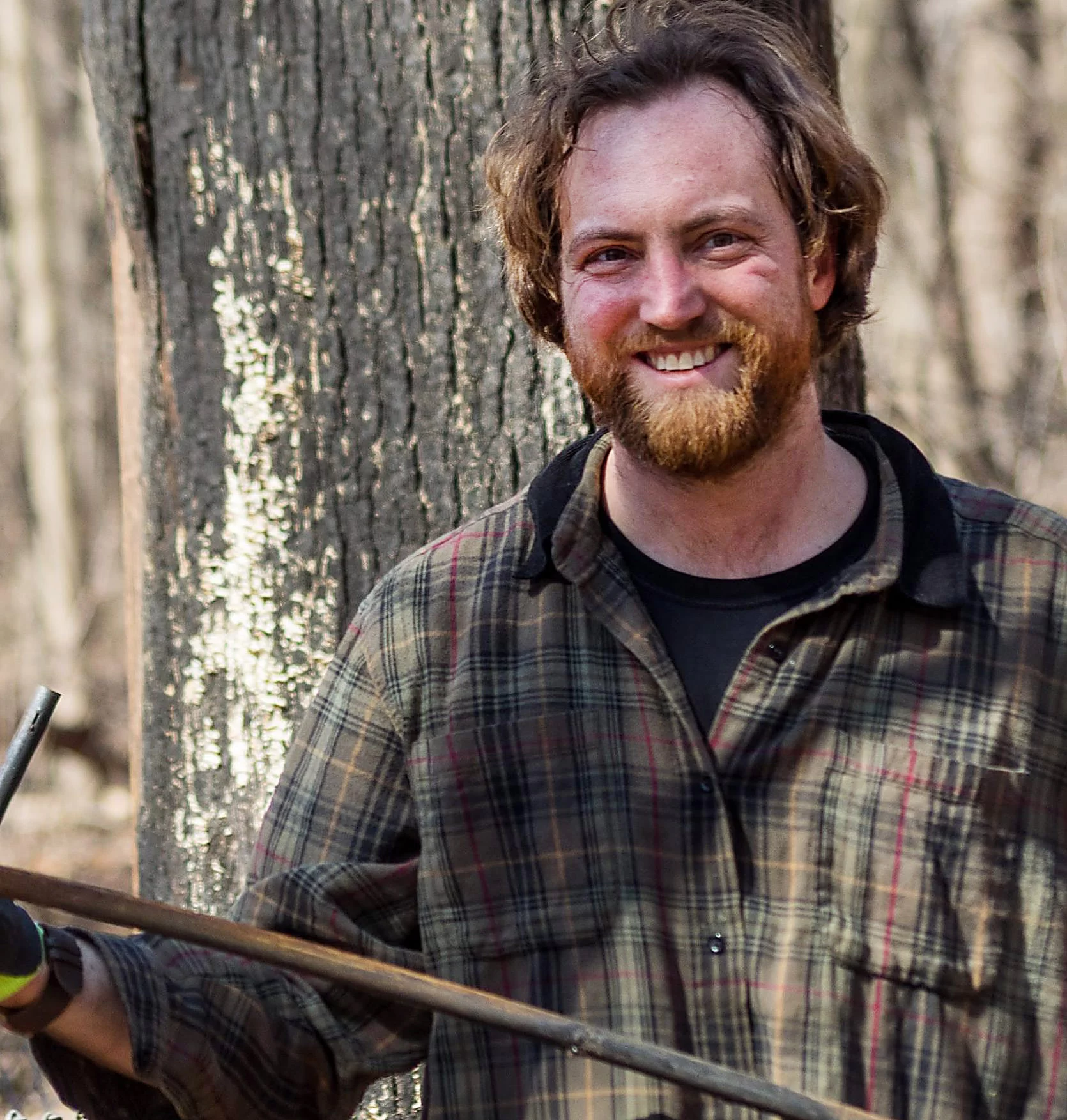 Ward 8 is a historically Black neighborhood with more than 500 acres of forest that Harrington's grassroots nonprofit is working to rejuvenate and enhance. The ward should receive the same care and attention from authorities as other natural areas in wealthier parts of the District.
The inaction smacks of environmental racism, say experts, the idea that a predominantly Black neighborhood is unworthy of proper development or stewardship. "They don't have cars in the woods of Rock Creek Park," Harrington said, referencing the national park that's adjacent to wealthy D.C. neighborhoods. "I don't see why we should."
---
Lisa Bayless '95
Lisa Bayless connects real estate, love of helping people — The Explorer
A real-estate professional in Tucson, Ariz., who has a master's degree in social work from Boston University, Lisa Bayless '95 tells Tucson Explorer that "real estate is as much about people as it is about the commodity itself. It's all about understanding what people need, solving problems, and finding clients a place that they can call home, which really isn't that much different from social work."
When meeting with a client for the first time, "my goal is that the client talks more than me," Bayless said. "I'm really there to listen and understand what they need, what is important to them, and what is driving their decision. Everyone is different, so you'd better take the time to listen to them and understand each person's unique situation."
Read the story: "Lisa Bayless connects real estate, love of helping people," Explorer, Feb. 2, 2023
View Comments