A selection of recent mentions of Bates and Bates people in the news.
---
Caitlin Cleaver, Mike Retelle, Holly Ewing
Climate Driven: A deep dive into Maine's response, one county at a time — Maine Public
Maine Public's long-term project examining the effects of climate change on Maine, county by county, turned to Bates experts for two installments of the series in April.
The Sagadahoc County installment of Climate Driven visited Bates–Morse Mountain Conservation Area for a conversation with BMMCA director Caitlin Cleaver about how undeveloped beaches in the state can help us understand rising seas.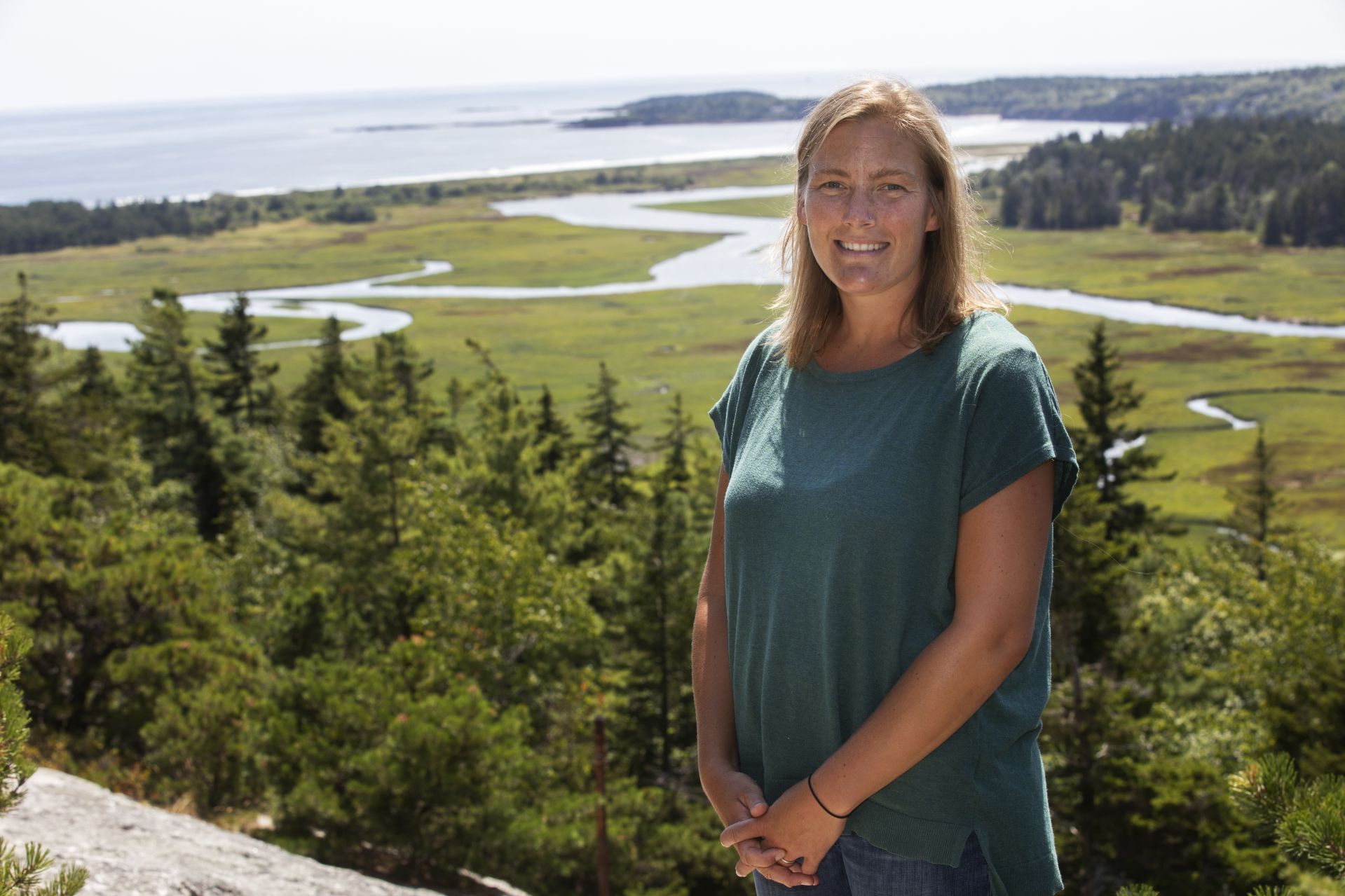 "This is one of the largest undeveloped barrier beaches in Maine," Cleaver says. "And we have a conservation area behind it that is close to 600 acres."
While many of the state's beaches are lined with houses and roads, this stretch of sand, and adjacent Popham Beach State Park, could reveal how beaches and dunes behave with limited human intervention.
Mike Retelle, professor emeritus of earth and climate sciences who has done research on dune movement at BMMCA, also contributed to the story, which was picked up by WBUR and aired throughout the greater Boston area.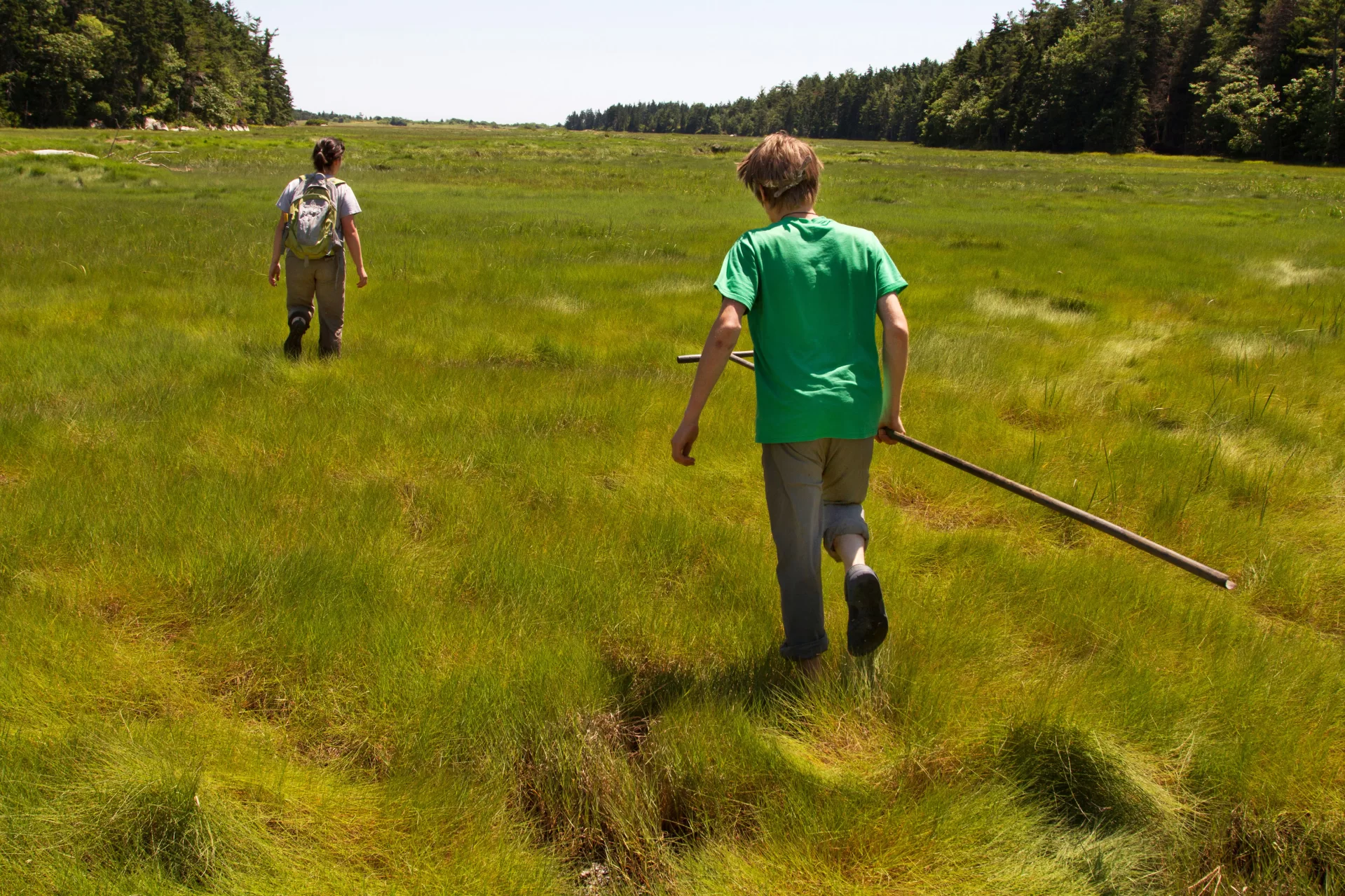 Then Climate Driven visited Androscoggin County to talk about the impacts of climate change on Lake Auburn with Holly Ewing, professor of environmental studies and Johnson Professor of Interdisciplinary Studies.
"Lake Auburn is one of our kind of jewels, if you will, of the drinking water systems," Ewing told Maine Public. She's studied Lake Auburn for more than a decade, and explained how Lake Auburn is one of the few water systems in the country that has such high quality it doesn't need to be filtered.
But Ewing says she and others have substantial concerns about its water quality. What's happening on land upstream of the lake is bringing pollutants into the lake, particularly nutrients such as phosphorus that degrade water quality by causing algae blooms. A factor in those damaging algae blooms are rising water temperatures, caused in part by diminishing ice cover in the winters and also by rising temperatures.
---
Mount David Summit
The Lewiston Sun Journal visited campus for the Mount David Summit on March 31 and spoke to students about their research projects and findings, highlighting the work of students that connected to issues and places in the greater Lewiston-Auburn area.
That included Avrah Ross '23 of Lafayette, Calif., who talked to the paper about her work on the lead paint crisis in Lewiston, telling the paper the community has a major problem with lead paint, mostly in the older homes downtown and might be connected with the high levels of special education in Lewiston schools.
Dean of the Faculty and Vice President for Academic Affairs Malcolm Hill told the Sun Journal that the students offered many "new ideas and new ways of seeing the world."
---
Tara Humphries '17
Letter to the editor: Maine should ensure trans residents can thrive — Portland Press Herald
Tara Humphries '17, a minister at the Allen Avenue Unitarian Universalist Church in Portland, wrote a letter to the editor of the Portland Press Herald, celebrating the humanity of transgender people and condemning anti-transgender legislative efforts in Maine and across the U.S.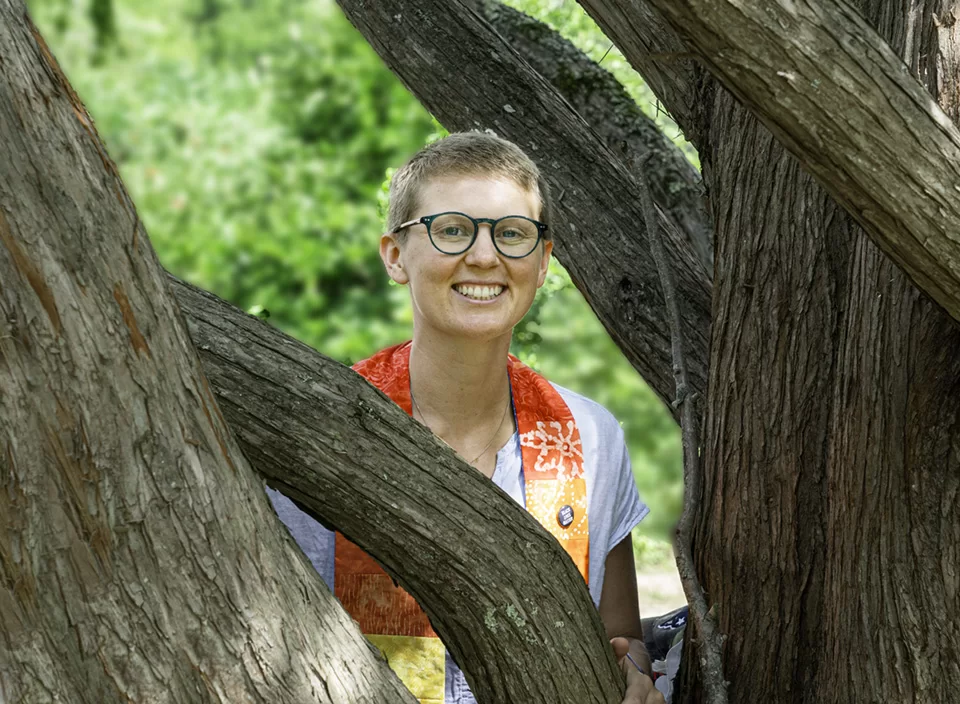 "There are hundreds of anti-trans bills making their way across government desks across the country right now," Humphries wrote, including bills in the Maine Legislature.
"I am a genderqueer Mainer. We are not scary. And we are not scared," Humphries wrote. "Trans people have always been here. In Maine. In Portland. In the church. And we will always be here. Let us create a state in which all people of all genders can thrive."
---
Diane Saunders '11
Saunders receives diabetes research innovation award — VUMC Reporter
Diane Saunders '11, a researcher at Vanderbilt University Medical Center, was recognized for helping to create innovative approaches to fight diabetes, pancreatic cancer, and pancreatitis, reports the VUMC Reporter.
One approach is the new tool Pancreatlas, for which Saunders served as co-scientific director: a curated, publicly available database of high-resolution images of human pancreas samples. Because the pancreas cannot be safely biopsied, existing images of pancreatic tissues have previously been scarce and/or low-quality — not widely available to the scientific community.
Saunders received an Innovation Award from the Network of Pancreatic Donors with Diabetes for her work on Pancreatlas, and for her own research applying new multiplex imaging approaches to studies of the human pancreas.
"Since each one of the organs we study unfortunately represents a family's tragedy, it is our responsibility as researchers to gain as much information from them as possible," said Saunders, who is a research assistant professor in the Division of Diabetes, Endocrinology & Metabolism. "I feel privileged to have trained with mentors who model this accountability."
---
Nicholas Shadowen '12
Nicholas Shadowen — TechBullion
In a Q&A with Techbullion, Nicholas Shadowen '12, a social justice attorney based in Austin, Texas, about how he hopes to use litigation to stop gun trafficking in the U.S. and internationally.
As an example, Shadowen has filed federal lawsuits in Massachusetts and Arizona on behalf of the country of Mexico, seeking to hold U.S. gunmakers accountable for gun-related deaths in Mexico, where, despite having strict gun-control laws, the country "has the third highest rate of gun-related deaths in the world" due to guns flowing into the country from the U.S.
The U.S., he said, "cannot turn a blind eye to the reality" that easy access to guns "can have a negative impact on other nations." The answer is "strong international norms, and litigation to produce those norms," he added. "This is an international human rights issue," he said. "And it needs to be solved in our lifetime."
---
Greg Bernhardt '99 and Hannah Sessions '99
Children's books and cheese — the Brandon Reporter
Greg Bernhardt '99 and Hannah Sessions '99 spoke to The Reporter of Brandon, Vt., about their latest creative venture, Rosalyn Thought She Was a Goat, a children's picture book.
The married couple own and operate Blue Ledge Farm of Leicster, Vt., a goat dairy and cheesemaking operation, and are also artists who exhibit their oil paintings in the area. The book, written and illustrated by Sessions with graphic design help from Bernhardt, is based on a true story about an abandoned lamb who grew up alongside the farm's goats. "We tried introducing it to other sheep," said Bernhardt, "but she didn't relate. She just wanted to be with the goats."
"And that was the inspiration for Rosalyn," said Sessions.
---
Nicole Rom '00
Working to create a planet where wild places, wildlife, and people thrive together, with Nicole Rom — Outdoor Biz podcast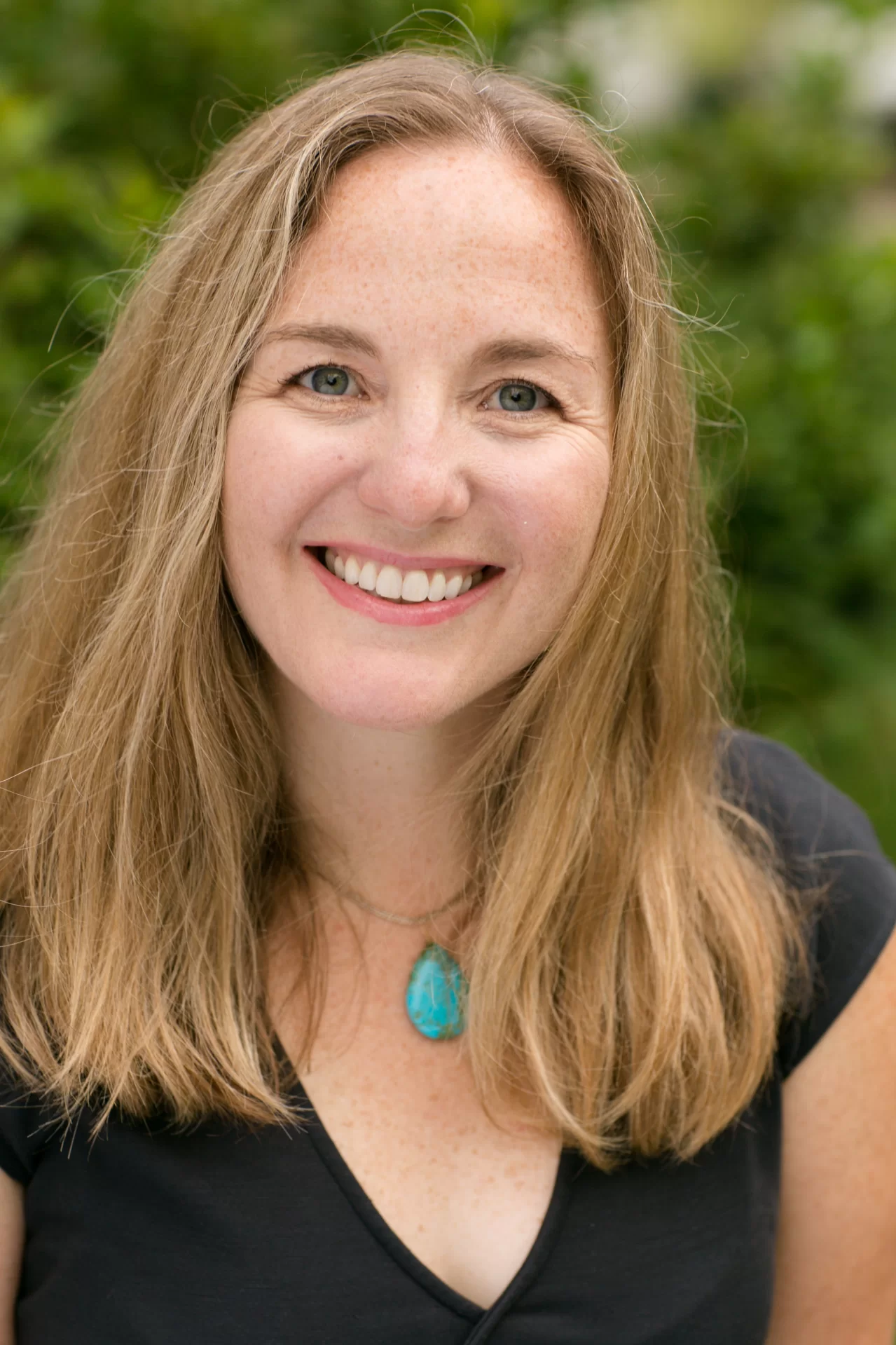 A guest on the podcast Outdoor Biz, Nicole Rom '00, executive director of the Conservation Alliance, recalled a seminal Bates moment that helped to inspire her career: the 1998 Otis Lecture by Terry Tempest Williams, an American author, educator, conservationist, and activist.
"I remember specifically her talk that she gave at the school, connected all of the courses that I was taking at the time, and helped me really realize that I could choose environmental studies as a major and as a career path. And it wasn't just something I could enjoy reading or doing on the side, that it actually could go from passion and interest to career."
---
Melissa Wong '01
Three lessons grocers can learn from specialty retailers — Retail TouchPoints
Writing for Retail TouchPoints, Melissa Wong '01, co-founder and CEO of Zipline, a retail-focused software development company, notes that the grocery industry hasn't kept up with other retailers when it comes to customer experience.
To catch up, Wong offers three tips. First, grocers need to do a better job at improving customer loyalty, to "encourage their community to see their store as more than just a place to buy dinner."
Second, grocers need to be more intentional about recruiting. "Attracting and hiring employees that can foster a culture of community is critical to elevating the experience and driving customer loyalty."
Third, grocers need to invest in company communications, a "single source of truth through a task management and communications platform [to] streamline building new experiences while ensuring team members are all on the same page."
---
Chuck Radis '75
New biography tells the remarkable story of John Jenkins — Lewiston Sun Journal
A new biography about John Jenkins '74, former mayor of Lewiston and Auburn and Maine's first Black state senator, written by classmate Chuck Radis '75, tells the "unlikely story of a New Jersey native who became a karate champion in a place he never imagined as a youngster," wrote Steve Collins for the Lewiston Sun Journal.
---
Owen Schmidt '21
Boston REI workers file for union election, joining the rising tide of retail organizing — The Boston Globe
Owen Schmidt '21, a part-time worker at REI's Fenway store in Boston, was interviewed by The Boston Globe about union organizing efforts at the outdoor retailer.
"The outdoors industry thrived during the pandemic, as more people headed out to explore the wilderness," writes reporter Katie Johnston. "But REI has lost experienced employees who can help properly outfit novice hikers and bikers because the company hasn't invested in its staff, said Owen Schmidt."
---
Karl Lindholm
Fenway meditations: Impressions of a Red Sox fan — The Addison County Independent
Karl Lindholm, son of a revered Bates person, the late Dean Emeritus of Admissions Milt Lindholm '35, wrote about his lifelong love of the Boston Red Sox in a recent column for the Addison County Independent.
A fellow writer, David Krell, had contacted Lindholm for a book he was writing. He asked a few questions, including when Lindholm attended his first game at Fenway Park.
Lindholm wrote, "I don't actually remember my first game. I was too young. But I can imagine it, the incomparable thrill of it, because I have been similarly affected every time I have gone to Fenway since. No doubt I was clutching the hand of my dad as we negotiated our way through the throng on Jersey Street, past the ticket-taker into the catacombs of interior Fenway, up the ramp to our seats, out of darkness into the blinding light of the emerald field, where our heroes romped in their pristine whites. I glimpsed paradise."